Is this the strongest British Paratriathlon team ever at one event? For a U.K. race at least, it must me very close.
The ITU Paratriathlon World Cup Eton Dorney takes place on Bank Holiday Monday, 28th May at the popular rowing and triathlon venue just outside Windsor. This is a free to view event for spectators, so please do take the opportunity to come and supports many of the world's best Paratriathletes.
---
In less than three weeks, the ITU Paratriathlon World Cup in Eton Dorney will mark the first of three ITU events in the UK this summer. Paralympic Champion Andy Lewis will start his season there as well as the event featuring Commonwealth Games champions, Joe Townsend and Jade Jones-Hall.
The start list has been published for the ITU Paratriathlon World Cup Eton Dorney, which will see Paralympic, Commonwealth and European Champions take to the south of England on 28 May, just one week after another major event at nearby Windsor Castle, the Royal Wedding. As well as the best of British, the overseas line-up includes PTS5 Paralympic Champion, Martin Schulz of Germany and USA's PTS2 bronze medallist, Melissa Stockwell.
Eton Dorney will be the best opportunity to watch top British Paratriathletes racing on home soil against some of the world's best. Among the Brits on the start list Commonwealth Champions, Jade Jones-Hall and Joe Townsend, who are both in the wheelchair (PTWC) events.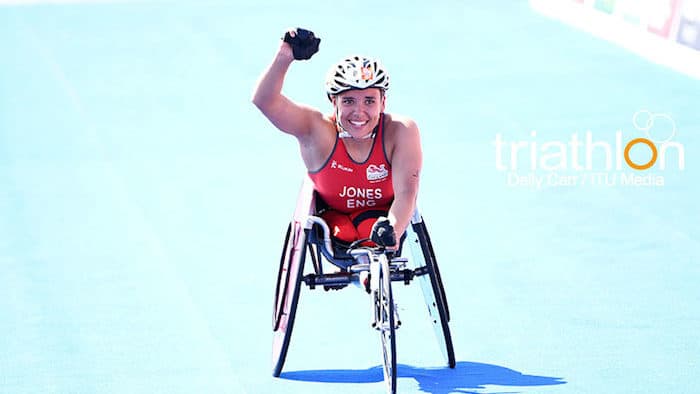 Paralympic, World and European Champion Andy Lewis is excited about racing an ITU event on home soil for the first time since 2014. Lewis, who races in the PTS2 category having lost a leg in a motorcycle accident when he was 16, will be up against USA's Allan Armstrong, who came second behind him at their last encounter at the 2017 Sarasota ITU Paratriathlon World Cup.
Lewis said: "I'm excited to welcome some of the world's best paratriathletes to a home World Cup event."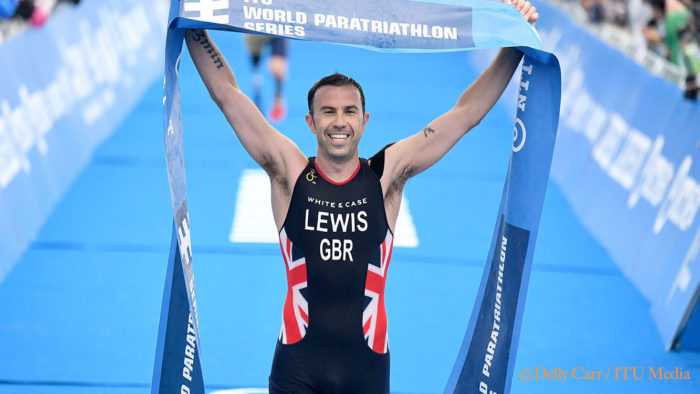 Dave Ellis will aim to continue his success after winning at the ITU world title in Rotterdam in the visually impaired event. Eton Dorney also gives British talent the chance to compete at a major event, with Hannah Moore making her first ITU start after being selected during the 2017 Talent Identification Event.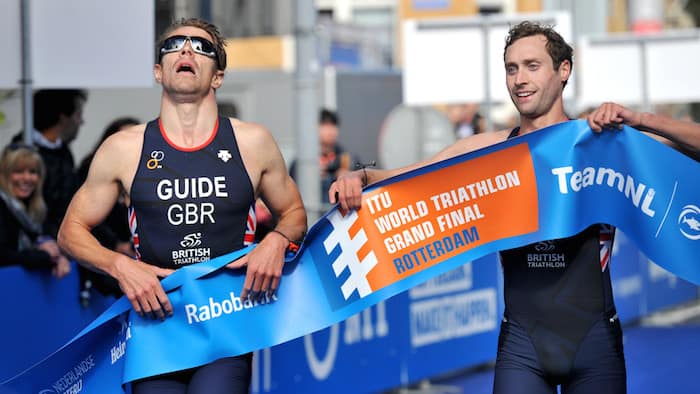 The 2018 Eton Dorney ITU Paratriathlon World Cup takes place on Sunday 27 May and is free to view for spectators. The first race starts at 11:30am.
British Paratriathletes competing at Eton Dorney:
PTWC Men: Joe Townsend, Mark Conway, Bret Crossley
PTWC Women: Jade Jones-Hall, Lizzie Tench, Sophie Taylor
PTS2 Men: Andrew Lewis
PTS3 Men: Ryan Taylor
PTS4 Men: Steven Crowley
PTS4 Women: Hannah Moore
PTS5 Men: George Peasgood
PTS5 Women: Lauren Steadman, Claire Cashmore, Kerry Large
PTVI Men: Dave Ellis
PTVI Women: Alison Patrick
Forthcoming major UK based triathlon event dates:
28 May: ITU Paratriathlon World Cup Eton Dorney
7 Jun: ITU World Triathlon Mixed Relay Series Nottingham – Grandstand tickets available
10 Jun: ITU World Triathlon Leeds – Grandstand tickets available