Super League Triathlon is now a successful annual mainstay on our TV screens, but how did the whole thing start? And what is the end goal?
The venture is the brainchild of three people – two-time IRONMAN World Champion Chris McCormack, CEO Michael D'hulst and billionaire investor Leonid Boguslavsky.
They provided a rare insight into the birth of the series, which has caught the attention of sports fans around the globe, in the latest episode of the terrific new documentary series 'Every Second Counts'.
While all three men hailed from very different backgrounds, they all eventually came together through triathlon – and more specifically through IRONMAN Kona. McCormack claimed glory there twice, while Boguslavsky and D'hulst both achieved the ambition of qualifying to race there as age-groupers.
Boguslavsky on triathlon
In fact Boguslavsky's love of triathlon, which came late in life, was specifically born thanks to McCormack. Though Macca did not know it at the time.
Boguslavsky explained: "The story started when I was a kid, at that time I dreamed of inventing a new sport. When I turned 62 years old, I read Chris McCormack's book – 'I'm Here To Win' – and it inspired me to check my endurance.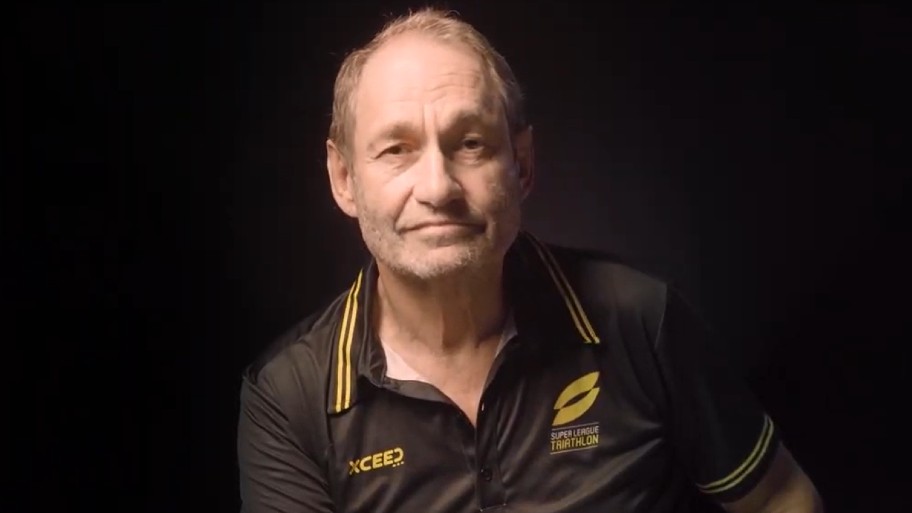 "I did five Ironmans, I qualified for the World Championship in Kona twice. I met Chris, then again we met again in London with Michael, and we started to discuss what we could do in triathlon."
For D'hulst meanwhile, a change of pace and lifestyle after a decade in the fast lane also brought him to triathlon, and McCormack.
Change of pace for D'hulst
"After university I worked a good 10 years in corporate life, and after 10 years I took a sabbatical and that's where I committed to qualifying for IRONMAN Hawaii, and parallel to that, starting organising events in Taiwan. Actually through Challenge Family, and at the time Chris McCormack was a brand ambassador for Challenge Family.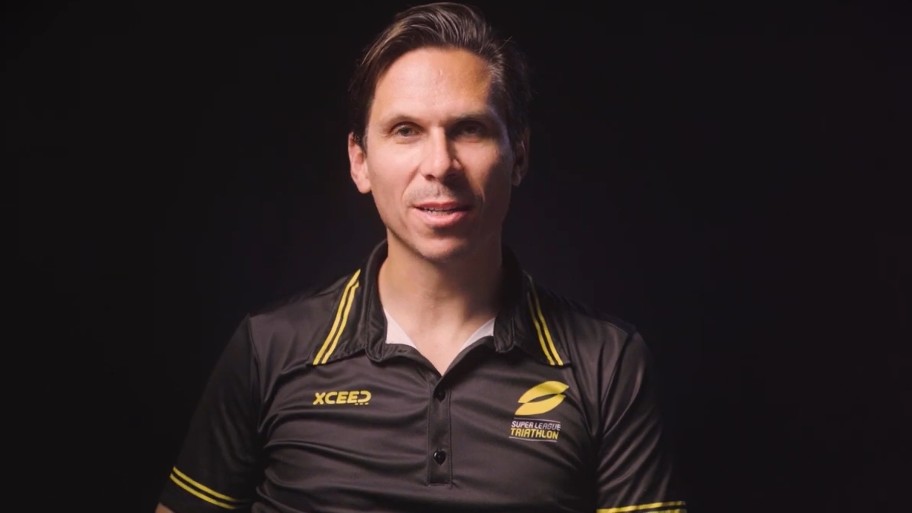 "We talked about the idea of making triathlon a spectator sport, currently the sport is predominantly a participation sport. So we said okay there's an opportunity to turn that around, to reinvent it and make it a spectator sport."
McCormack in essence was the fixer, the man at the centre of it all with the clear vision of what triathlon in a new guise could be. It would be the antithesis of Kona – whirlwind short-course action instead of dogged long-distance endurance.
The birth of a dream
"It's an interesting story how Super League was born between myself and the CEO Michael D'hulst," said the Aussie.
"We'd been very close friends working through Asia, and I'd always had a vision of creating a closed league professional racing circuit, being a retired athlete myself.
"Some of the best racing I'd ever done in Australia as a youngster was over these hyper sprint distances, and I loved it.
"We found an amazing partner in Leonid Boguslavsky, who bought into our vision and believed in it."
While McCormack's fame had come because of Ironman racing, seeing it close up and personal gave him the belief that the sport needed to go in a new direction.
He explained: "I guess the most famous brand in the world is the IRONMAN brand, that many people who associate triathlon associate with friends of theirs or fathers or mothers that have done an Ironman race.
"With Super League, we wanted to condense that and show there is a professional element to do this racing, and it needed to be attractive to an audience. You can't go dropping 8-hour races on television – they're quite mundane and boring.
"With Super League we created hot dog courses and dynamic courses, brought the best in the world together to compete. We launched with an incredible event in Hamilton Island four or five years ago."
Despite the huge impact on sport of the COVID-19 pandemic, Super League hit new heights in 2021, staging a four-week Championship Series with back-to-back races in London, Munich, Jersey and Malibu.
The spectacular venues were matched by spectacular racing, culminating in that epic finish in southern California as Alex Yee claimed the men's overall title right on the line.
Rapid rise is a surprise
As he reflects on the story so far, McCormack – never short on confidence – says he is not surprised by the success of SLT. But one element of that success is unexpected.
"We envisaged getting to where we are today, but we didn't envisage it being so rapid. And I think that is testament to the desire of the young professionals to actually feel and be professional. Creating a community and an ecosystem that worked, and being brave enough to disrupt."
The aim with Super League is simple, and clear. This is a product made for a new generation of triathletes and triathlon fans. Creative and dynamic.
A thoroughly modern sport
D'hulst says: "Super League Triathlon is driven by innovation. The future of this is in that ultra short distance. It relates to how people consume media, but also to how people do exercise now – look at CrossFit, HIIT sessions, everything is short and quick.
"That's why we focus on a dynamic and ever-changing style of racing."
If the challenge here is to a large extent capturing the hearts and minds of youngsters, McCormack believes he has very tangible evidence the plan is working.
"The proof is in the pudding. I was just with a whole bunch of Generation Next athletes and all they want to do is Super League racing. We're a very, very young entity, and I think as we become part of the DNA of the new wave of athletes, this will be the direction they want to go.
"We'll make stars in our sport, the athletes are incredible, they're great role models and it's a sport everyone can relate to.
"When you see how remarkable these athletes are, and you see it up close and you get to experience it, you can't help but be swept up in the emotion of it all and be swept up in how amazing this racing is."
Episode 3 of 'Every Second Counts is now live and you can watch it all right here: