If you're new to the world of indoor cycling and contemplating the idea of embarking on this exhilarating fitness journey from the comfort of your own home, it's wise to begin with a thoughtful approach.
Before pedalling away at the indoor miles, it's essential to consider a few key points that will make the experience as enjoyable and effective as possible. By pinpointing your preferred workout style and making a few key decisions around space, bike, budget and gear, you'll be ready to make the most of the world of indoor bike workouts.
What kind of cycling workouts will I enjoy?
Put simply, find something you enjoy and you'll do it more. Getting clear on what makes you tick and what you want from your indoor cycling sessions is important because it determines where you go next. 
Cycling indoors doesn't necessarily mean hours of soul-destroying miles staring at a blank wall. By choosing an indoor training set up which appeals to you from the get-go, along with the right bike and kit, you'll stay more interested, focused and motivated.
If you're more of a studio spinner looking for a diverse range of professionally coached cardio and strength workouts, it's worth exploring membership and hi-tech kit options with the likes of Peloton or rivals Echelon.
The good news is that all of the indoor apps have huge indoor workout libraries, with structured workouts and training plans for all abilities from beginner to pro.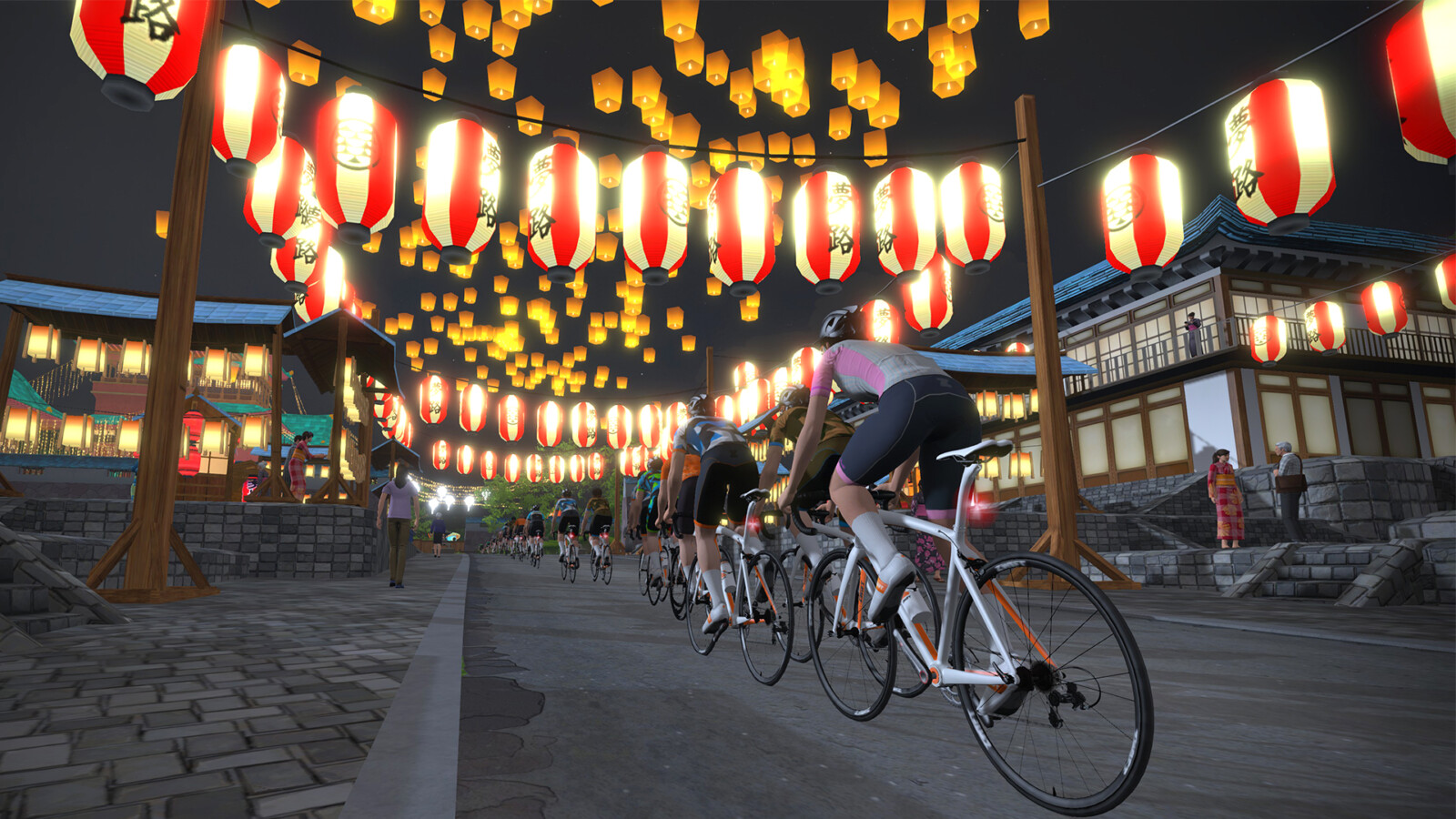 If you want to get in a tough workout with structure, purpose and focus, platforms such as TrainerRoad are a great place to start. Whilst fairly minimalistic in looks, they get straight down to it, with epic collections of workouts and training plans allowing you to strip out guesswork and improve your fitness fast, once you've taken a standard benchmark or FTP test.
Indoor cycling apps such as Zwift and Rouvy offer all of the workout collections and training plans you need, but elevate the immersive experience to the next level – perfect if you struggle with 'clock watching' when you cycle indoors. Zwift gives you the opportunity to explore virtual worlds, with an engaging gamified element that lets you work your way through various levels, unlock bikes and kit and make use of power ups. You can also take part in group rides or jump into races, riding with cyclists from all across the world from the comfort of your own home.
Rouvy offers augmented reality versions of real-world scenic routes – a great option if you've got a specific route or race location you want to prepare for.
How much space do I need?
It's a myth that you need big spaces for a home indoor cycling set up. Or that it only counts if you are grinding out the miles in a draughty pain cave. The easier you make it to jump on your bike, the more you'll get from indoor cycling.
The basic requirement is somewhere that can accommodate your bike, with space to safely climb on and off, close to a power supply.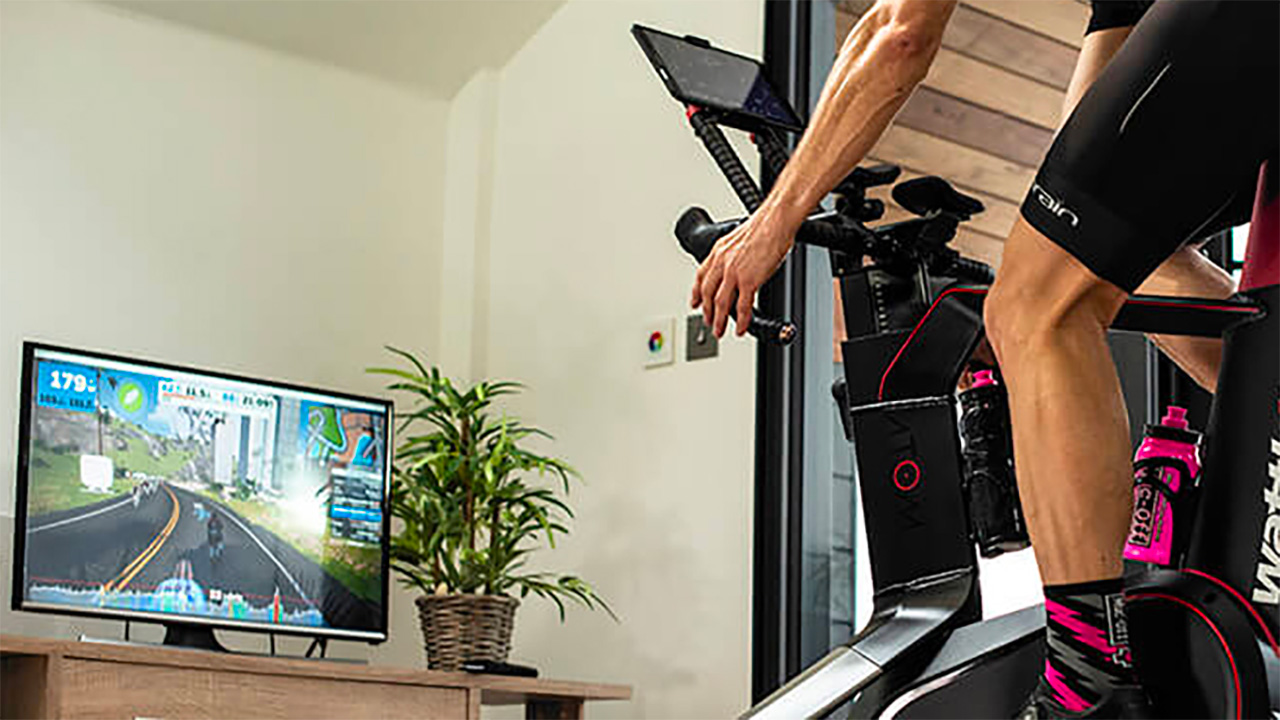 An indoor trainer can be pretty heavy, and moving it is a hassle so think carefully about location. You will need an inside (or very sheltered) area with space for your bike, plus a laptop/ tablet/ screen in front of you. In addition to the space, decent WIFI will boost your whole experience. To avoid having to move your turbo trainer around and spend time setting everything up every time you want to hop on for a ride, try to have your indoor cycling set up somewhere tucked out the way of your daily life where you can leave everything ready to go.
Entry-level turbo trainers can be fairly noisy, particularly if you're pushing the power, so when it comes to deciding where to place your indoor cycling set up, you'll want to take noise into consideration too.
What's the best indoor bike for me?
There are three main types of indoor bike trainer: turbo trainer, smart turbo trainer or static bike.
If you have a bike and you want to get going immediately, turbo trainers are a decent starting point and vary in price, features and sophistication.
At the cheaper end and in its simplest form, the bike fits onto this type of trainer at the back of the rear wheel.
Using your heart rate monitor to capture data (or a power meter on the bike) is the simplest way to hook up and start pedalling. With starting prices as low as £100, look out for brands like Saris, Elite, Lifeline and the Wahoo Snap.
This trainer comes with a word of warning on tyres. To protect your tyres for outdoor riding, you might want to switch to a harder winter tyre or trainer-specific tyre on your rear wheel.
Smart turbo trainers offer a more realistic, interactive feel compared to a basic turbo trainer.
With these trainers you remove your bike's rear wheel and hook your own bike chain onto the unit. This reduces wear and tear on your tyres; when you want to ride outside you add your own wheel back on again. Another advantage is reduced noise, as smart turbo trainers tend to be significantly quieter and smoother in feel.
With a smart trainer, you've got the ability to switch gears manually with the trainer automatically increasing or decreasing resistance to simulate changes in gradient. You can also use something called ERG mode during workouts where the trainer automatically sets the resistance to meet the power target set in the workout interval, based on your cadence. This means you can focus on the workout, without having to think about shifting gears.
This more sophisticated functionality allows you to really get the most out of indoor cycling apps such as Zwift, Rouvy and Wahoo SYSTM.
Just like a basic turbo, a smart turbo means you can train on the bike you usually ride – helping you to instantly feel more at home in the saddle. Names to watch here are Zwift Hub, Wahoo KICKR and Tacx for starters. Zwift's most recent launch of the Zwift Hub One makes getting started even easier, with the new pre-installed Zwift Cog meaning the trainer is compatible with almost any 8-12 speed bike.
If you want to invest in an asset as close to an outdoor (and in some cases even a lab) experience as you can get, look no further. If you can justify splashing some cash, take a look at Wahoo Kickr and Wattbike, arguably as close to riding your bike on the open road without leaving home.
Think less gym or spin bike and more a highly technical piece of kit with capabilities to monitors the likes of stroke, speed, power, heart rate and the ability to control resistance automatically.
These bikes offer the best features of high-end smart trainers like Zwift Hub and more. They're essentially maintenance-free and ready to go at any time.
What's my budget?
Creating your indoor set up is perfectly possible without breaking the bank.
As a general rule, the more you spend, the quieter and more realistic your trainer setup will be. Step into the world of smart trainers and you'll get accurate power measurement, adjustable resistance and bike positions to simulate real climbs and target specific training zones, plus a host of additional features like cadence (aka pedal stroke speed) sensors.
As the market becomes more competitive, free trials and bundles are becoming the norm. If you're unsure, try picking out a couple of platforms and take them for a spin before you commit.
What other gear will I need?
Aside from the bike itself, a few well-chosen accessories are essential for getting started and avoiding being left flailing around unprepared.
Indoor cycling workouts are hot, sweaty experiences, so think about a wipe clean floor or mats to protect carpets. Add a small towel (or two) and a water bottle within easy reach. The room can fast become a sauna so consider opening windows doors pre-workout to avoid a rookie error as you clamber off mid-ride, gasping for air.
Otherwise, let's look at a few essential items of kit that can enhance your indoor workout: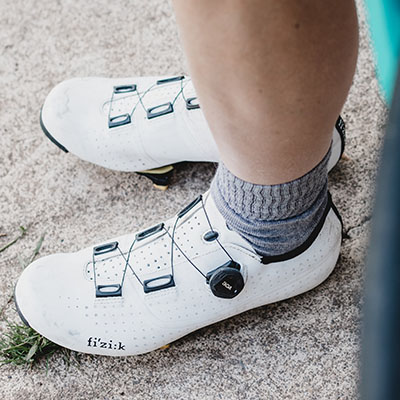 Cycling Shoes
Indoor cycling shoes are a personal choice. Even with the most expensive static bike you can wear trainers and use the cages provided but if you want to replicate the real-world experience and get the best upthrust, get yourselves some compatible clip ins.
Fans
Fans will fast become your friends. Even on cold days, they're a surefire way of keeping you from overheating and help mimic the outdoor experience, so have a play at positioning them, remembering you'll need to be able to reach them during the session to avoid stopping your workout.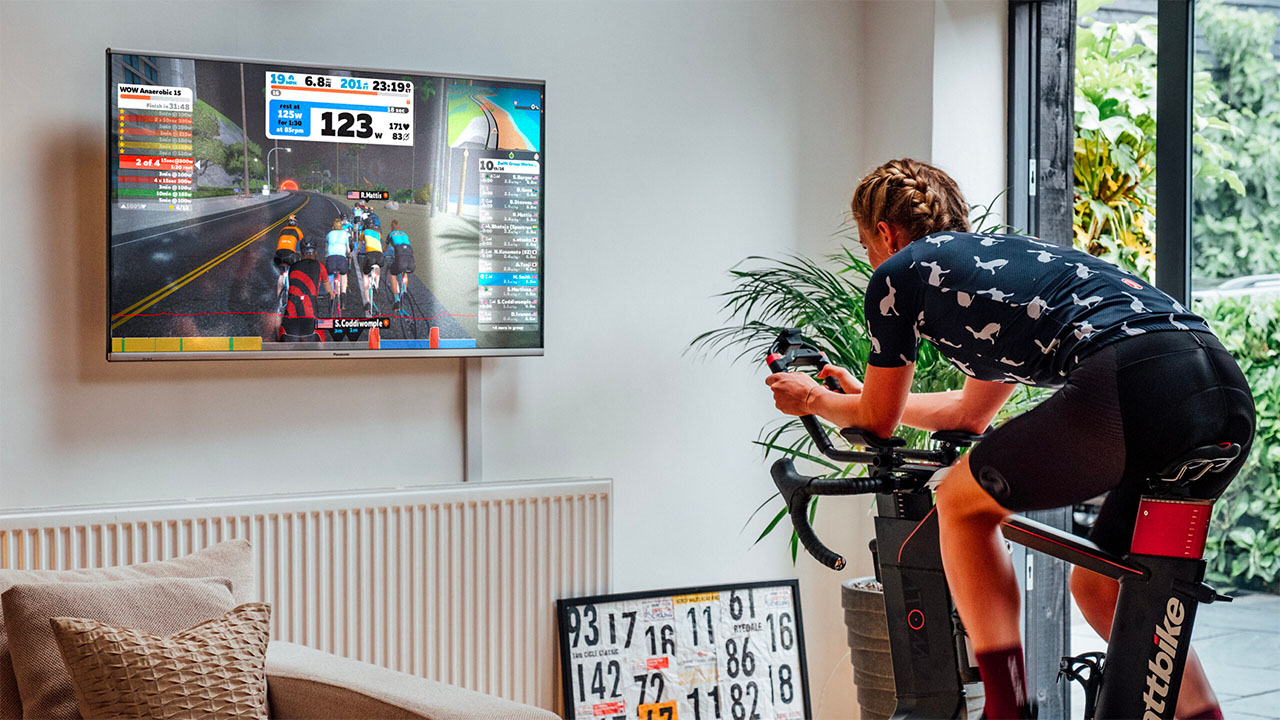 TV / Display
If you've decided to follow an online workout or use a virtual cycling app, having a TV, tablet or monitor to display it on is a must. Static bikes often come with a mount but you will be limited to a relatively small display. Some of the most impressive pain caves are often built around a huge TV display for an immersive experience.
What next?
Indoor cycling workouts offer so much more than outdated clichés might have you believe. The easier and the more fun you can make it to ride indoors, the more you'll get from the experience. Plus, the ability to stay consistent all year round and ride more often will only enhance your outdoor cycling performance.
If you're just getting started it's important to take your time and think about your preferred workout style, space, bike, budget and gear before investing.
Remind yourself that everyone starts somewhere; just by jumping in and joining an ever-increasing and diverse community of all abilities you're in good company.
Pace yourself and start slow. Whilst it might take a little time to immerse yourself in the full functionality of your chosen set up and platform, by taking some well-informed advice, you might just find yourself hooked…