GOAL SETTING SPECIAL: Helen & Marc Jenkins plan 2021
Team Jenkins (Jinx Sport) Monthly Column
ITU Triathlon World Champion in 2008 and 2011, Helen Jenkins has also represented Great Britain at the last three Olympic Games.
Since then, she's had a child (Mali), had to go through major spinal fusion surgery (2018), and in 2019 she and her husband, coach and Olympian himself, Marc Jenkins, welcomed their second child (Max) into the world. Family life, time to move on, racing days over and time to reflect back on a great career? Absolutely not! Helen returned to racing in February at IRONMAN 70.3 Dubai.
Into the last quarter of 2020 (a year many of us would like to fast forward from), this month's update is forward-looking, with Helen and Marc setting out their visions and goals for 2021 in terms of both racing and the development of their coaching business, Jinx Sport.
In doing so, they outline the process for arriving at them that they use themselves, and give tips and advice for setting goals yourself in the coming year.
You can find previous updates here:
Aug 2019 | Sept 2019 | Oct 2019 | Nov 2019) | Dec 2019 | Jan 2020 | Feb 2020 | Mar 2020 | Apr 2020 | May 2020 | June 2020 | July 2020 | August 2020
---
Marc Jenkins
Hallelujah, there is some racing happening this year!!! Roll on 2021. A few athletes have had race, IRONMAN Estonia and the like and a few have races on the horizon, like the PTO Championship at Daytona race, so we can all take a bit of joy from the past and hopefully coming months in our sport.
September has been busy with Helen having a minor spinal surgery, with the most of the metalwork having been taken out of her back. She managed to pick up an infection post-surgery which put her back a week or two. As always with surgeries, similar to injuries, it's important to make a progressive plan with sensible and manageable increases allowing the body time to adapt then move it on again.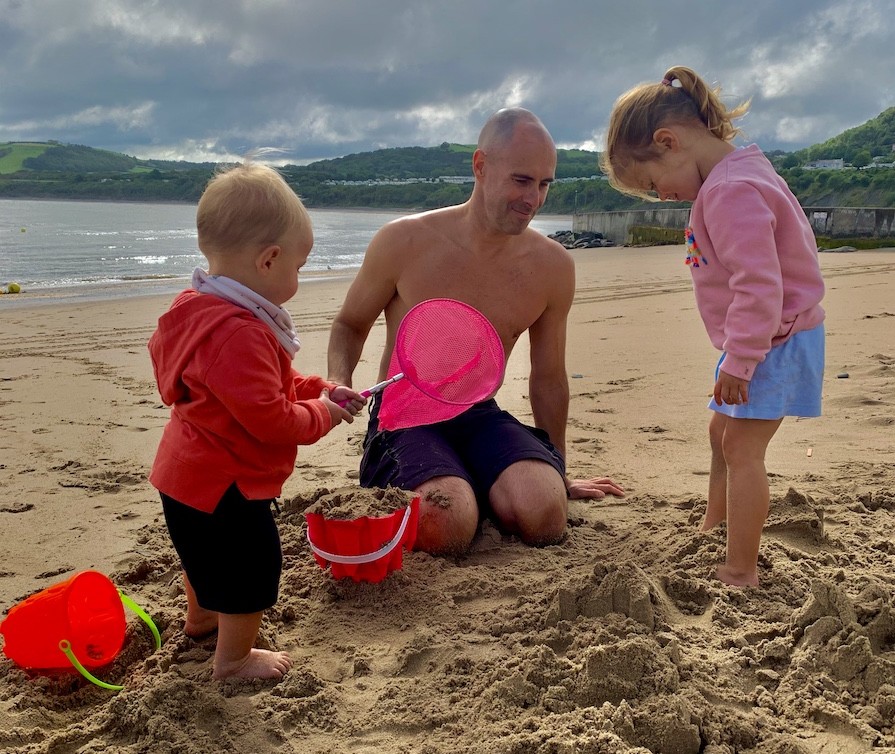 The focus for October for us is to get back into our new routine with Mali in school and Helen back training. Race dates are starting to crop up for 2021, so we have taken some time to sit down and set some long-term goals around which we can set the short-term training goals and focuses that will keep us motivated and moving forward day-to-day when the long-term focus still seems so far away with the current uncertainty.
Elite athletes need the short-term goals as much as anyone. If you don't know where you are at the start of a season, even the end of the one previous, how do you know you are improving and training is going in the right direction?
This goal setting process has been exciting, as for the first time in a long-time it is not just planning goals for Helen, but with Jinx Sport, at the same time Rhys and I, supported by advice from Helen are working on planning for others.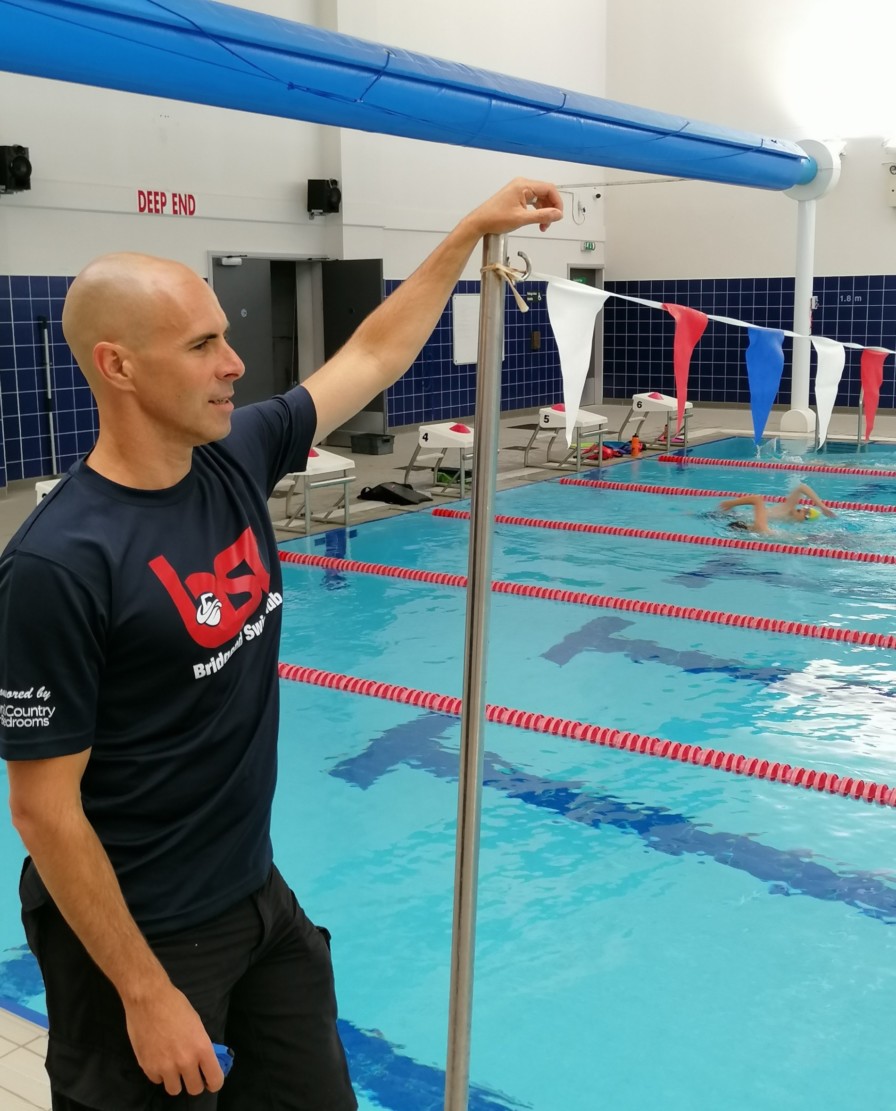 When beginning on this journey with our current age-group and elite athletes, we all quickly became aware of how much information we'd gathered with our mass of experience. From conversations with athletes, it became clear there was no way we can get a lifetime of experience across in a few months or a few calls and coaching plans. We are working out how we convey the most important advice relevant to each athlete.
What is the same for all athletes; age-group, elite, even non-competitive is goals.
If we have them, we will generally stay more focussed and committed to the daily tasks. Without them we can easily slip and make statements to ourselves when we are having harder days or a bit more tired… there is always tomorrow. Having goals and a plan hopefully reduces those lazy days. If you have a plan, those lazy days should be in there. So hopefully what follows below will be of use and helpful to you all.
AH DAMN IT…!!! As I'm writing this, Wales appears to be heading into its "Fire Breaker", "Circuit Breaker", "Business Breaker", "Economy Breaker", all the smart names I've heard it called…. Lockdown number two this coming week. It looks like it will be back to managing training around childcare for a few weeks again. Those goals and focuses are becoming even more important now.
Helen Jenkins
The biggest event in September was surgery. I had the rods taken out of my back from my L5/S1 fusion. The cage is now doing its job between the vertebrae, but screws and rods are no longer needed. My surgeon has been great, he took one look at them and said they are causing problems that removing them would simply solve.
Rest after surgery is important but with two small children I can't remember the last time I actually rested! I feel guilty if I am sitting still doing nothing, luckily, I have been occupied by the kids and we have launched our own coaching company Jinx Sport. Marc has been my coach for years and also coached other athletes; we are teaming up with good friend and triathlon coach, Rhys Jones, who has been my physiologist and swim coach for three years and are looking forward to helping people achieve their goals and motivate them to get better.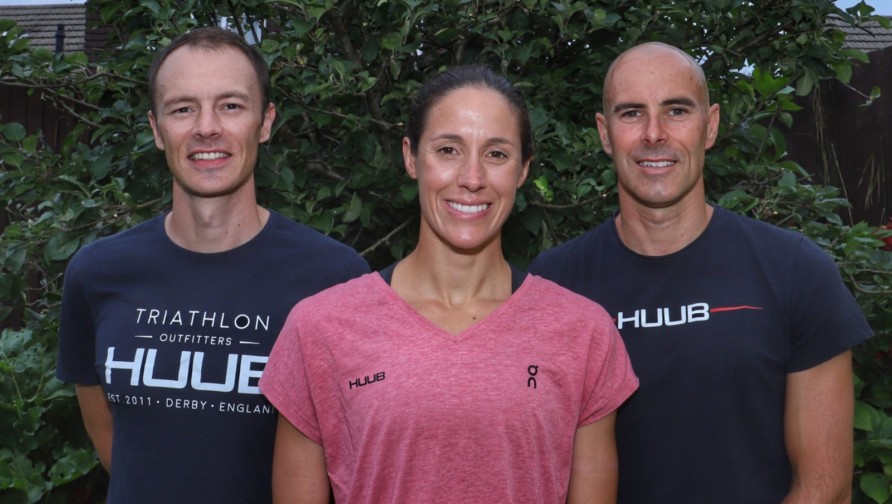 I have been setting up all the social media stuff, Facebook, Instagram, Twitter. It's a full time job these days. aAs someone who doesn't really like the limelight and maximising the publicity, putting myself out there the social side is outside my comfort zone – I'd rather be doing the hard miles! I'm sure there is a quote somewhere about life beginning outside your comfort zone.
Outside of this I have taken some time to sit down and write my goals for the coming years and start to work with Marc on planning how we will achieve these. Below is some tips from Marc on setting goals and markers to know you are progressing and then a specific example for myself on how this comes to life.
Marc's Tips and Advice for Setting Achievable Goals
Reflections on the year just gone is the first step, when we look at planning for the coming year.
Did we achieve our previous goals?
Did we follow the plan we set ourselves?
If not, did the support we had in place and planning help us adapt?
Were we able to get to target races? Did we deliver?
What did we learn? What would/could we have done differently?
Was the year a success?
Once we have considered these questions, we will look to implement any new systems, approaches, training into the coming season. It's great for us to know some levels prior to starting training for the coming season. We will always look to do some testing either at, or towards the end of a season whether that is lactic profile on a certain discipline or some test sets, FTP tests or TT's. Similarly, within a few weeks of returning to training we would look to gain some information, so we know what levels in training are going to provide us with the most gains. This also gives some short-term motivation in the winter months, having a focus and knowing there is a reason for training at the level you are.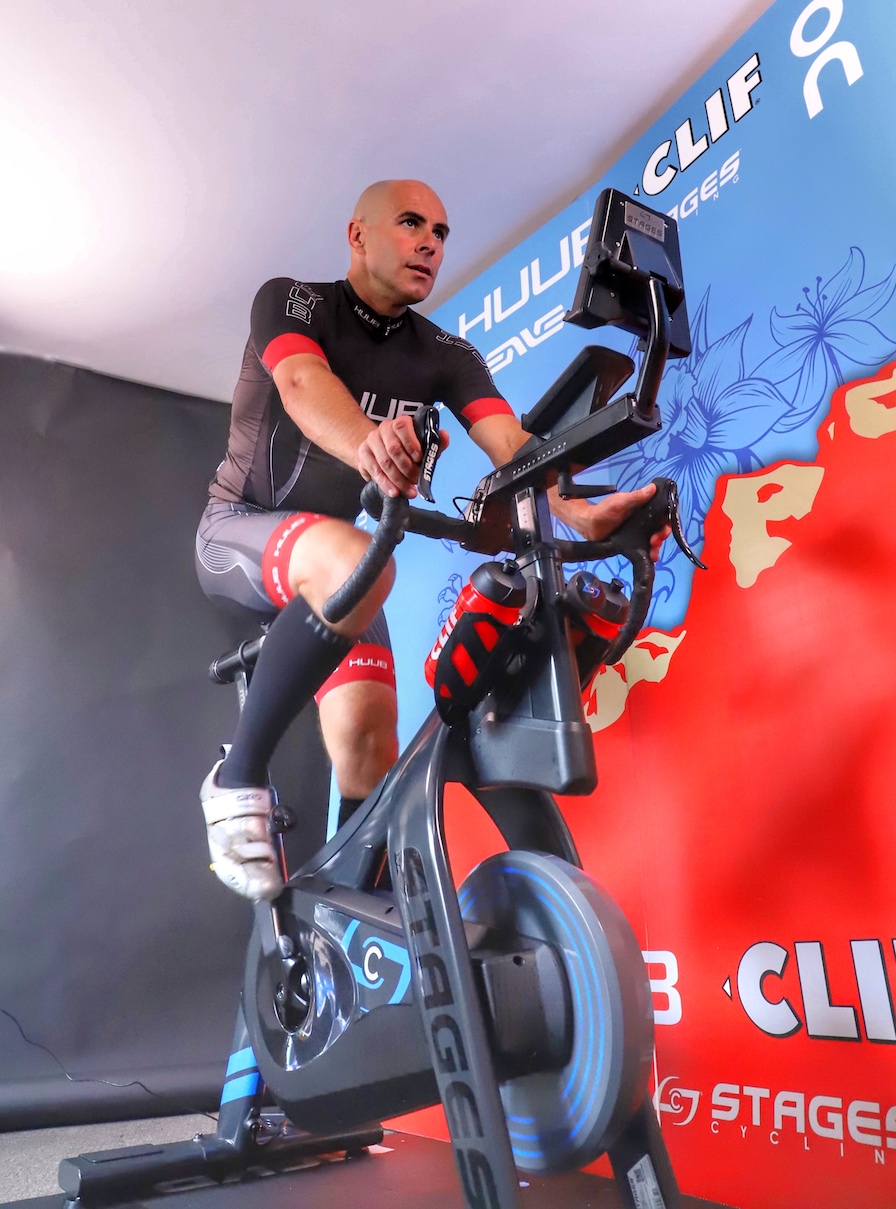 All our athletes not racing soon are now putting those markers in place and where relevant doing lab/blood testing to help guide their training more accurately.
Other athletes who are fit and missed out on some races recently have backed off from favoured stronger disciplines having agreed to focus on something else and are committing really well to the challenge of their weaker, less enjoyable disciplines they normally do and are loving seeing how quickly they progress.
Goal setting needs to be…
Specific, relevant and Individual to you, what are you trying to achieve?
Measurable at the start and easy to replicate at another point in time.
Achievable to the individual. This is critical as if we set it too high then the closer we get to retesting, if you see you are way off, this becomes a huge negative.
Period/Time, how long are we going to focus on this goal? We like to have a goal from now until Christmas, it gives us a great short-term focus and something that keeps us driving forward every day.
Helen's Specific Reflections on Goal Setting
For as long as I can remember, every year after my season break, I would grab my notepad and start writing some goals. I have found timing when I write my goals is important. After a break works well for me. I am feeling motivated to get back to fitness after a few weeks off, so making plans for the following year and setting targets is fun and I am fired up and keen. If I do it at the end of the season, mentally, I am usually a bit burned out and craving rest, lie-ins and a break from the usual routine. Goal set at an appropriate time. Use your coach to do this together.
I also write them down rather than type… I'm not sure why, but it feels more concrete and I can leave them pinned up somewhere in the house. The days I am feeling unmotivated or really tired, seeing the list of goals brings me back to why I am doing this and what the purpose of putting myself through another gruelling session is.
The first few weeks back into training always feel quite awful, so having the goals fresh in my mind helps get through the day of hard training.
This has been such a strange year; I was lucky to get a big race in before the madness started (4th at IRONMAN 70.3 Dubai), and by the time a couple of races started again recently I needed the surgery on my back. So, I am now taking this recovery after surgery as my down time, so it is goal writing time.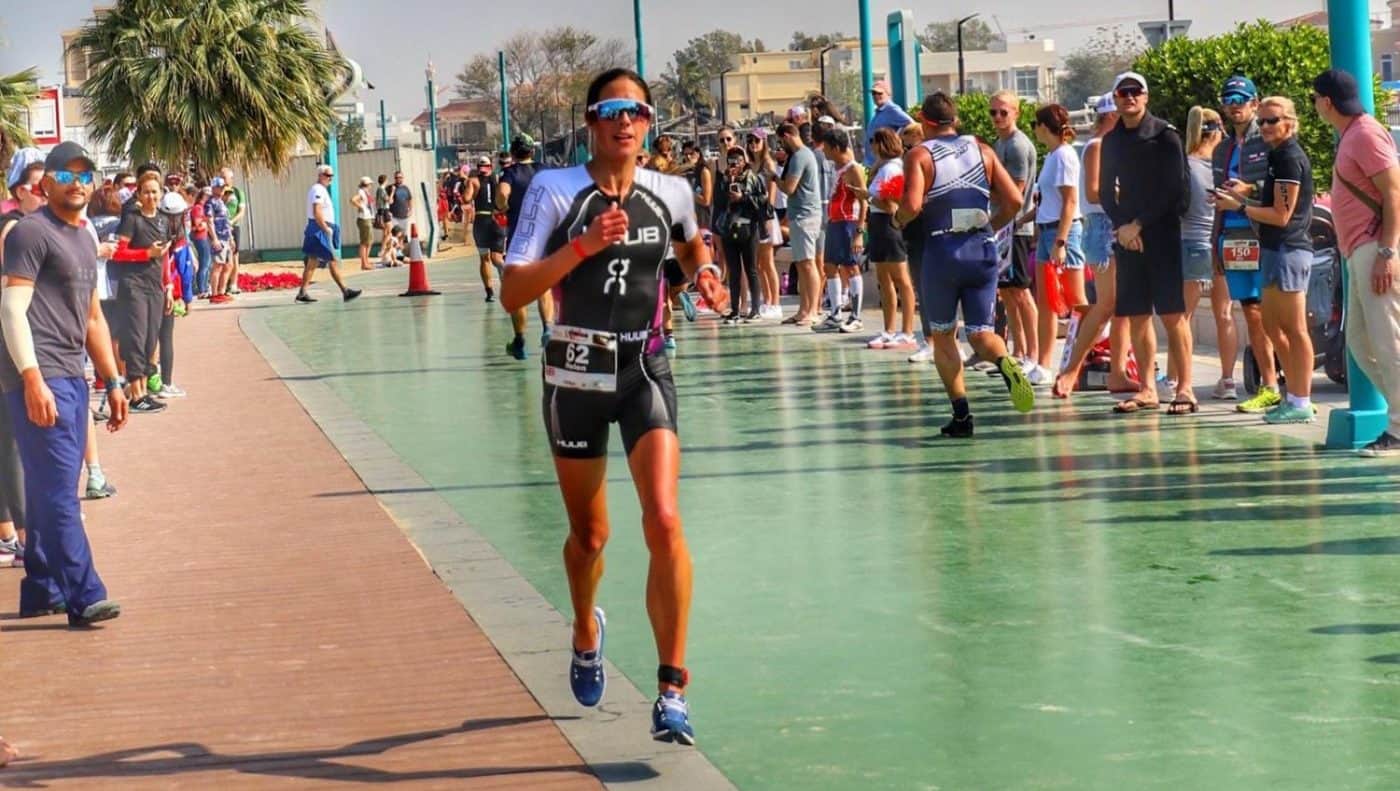 Going into 70.3 Dubai I was eight months post-birth of Max and I was of the mentality, 'let's just see what happens' I was hoping to start 2021 with a bit more experience at the half distance, but at least I have done one!
Next year, I want to do two 70.3 races before the end of April to gain experience over 70.3 distance and podiums.
I always have Race Goals. Then goals that Support the race goals. Then Process Goals…
As an example, for the first event my Race Goal is:
Podium at Dubai 70.3 in 2021 (this is hoping events are happening)
To do this I have the following Supportive Goals:
Stay healthy and Injury free
Swim – return swimming to a level where I can swim off a 1.15 cycle for 10 x 100 and cruise longer reps at 1.15 pace (LT2)
Bike – increase FTP from this years best, comfortable in TT position for race length
Run – consistent running
And these specific Process Goals:
Swim
to achieve swim targets
regularly swim five sessions a week,
support it with two gym sessions a week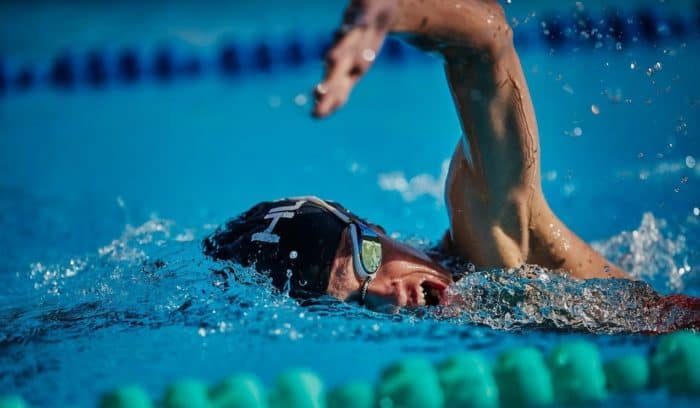 Bike
Consistent bike training, trying to hit the power targets given to me in sessions
Develop my TT position – the TT goal is very specific to me at the moment. I have struggled this year with position due to the screws in my back causing irritation, but now the screws are gone this goal should be achievable, it will be a gradual process of adjustment. Aero is important but comfort and functionality for my back and being able to run off the bike is the priority over being aero.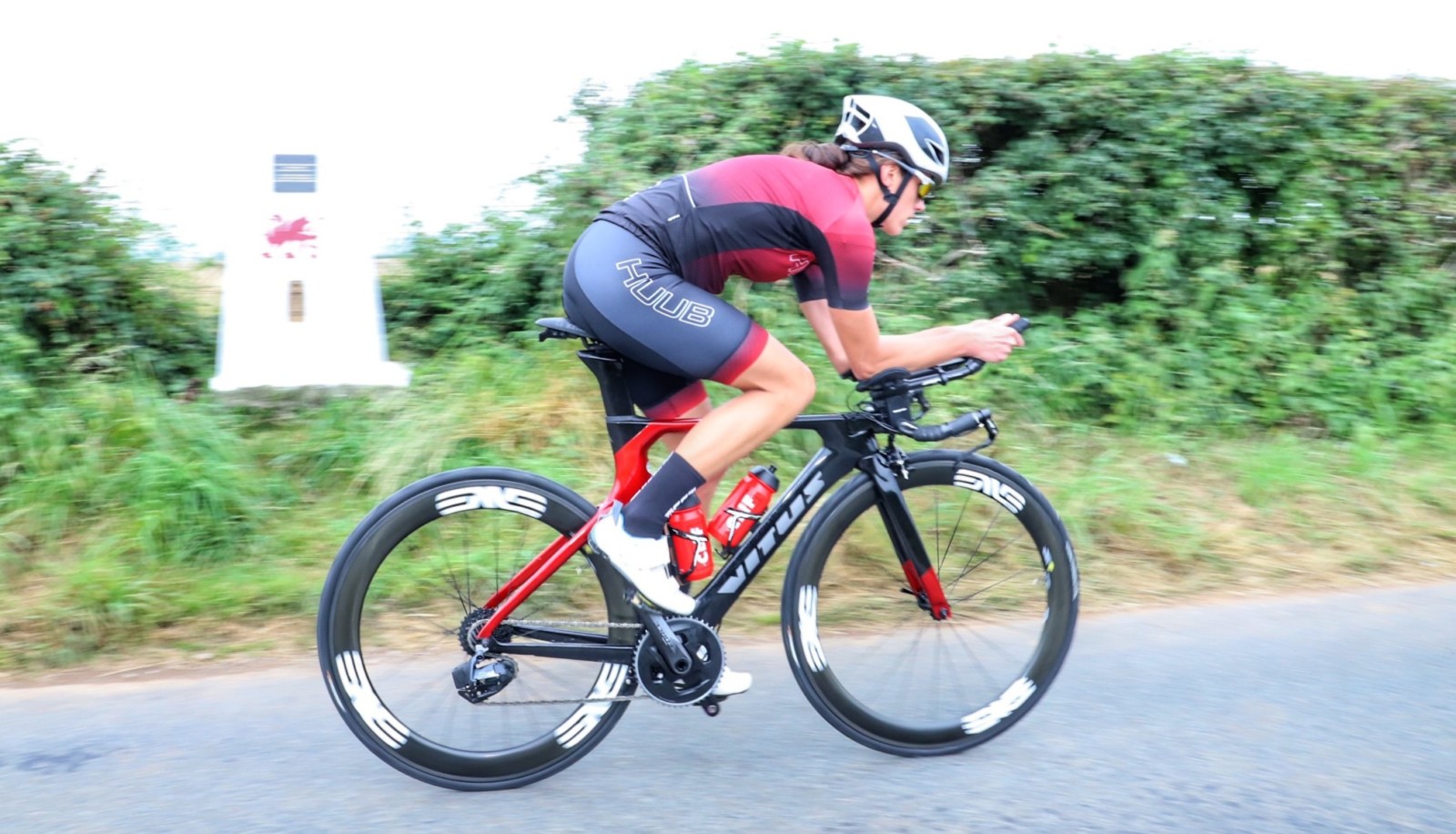 Run
Consistent running – always the goal for me. Lockdown has made it tougher, lack of gym time, treatment, mainly just lack of time when we have the kids full-time. The things I need to stay injury free have been hard if not impossible to access, so, how to compensate for this?
To support this goal maintaining two gym sessions a week, keeping up my weekly pilates class, general maintenance of body (foam roll, stretch, all the boring stuff), Run drills.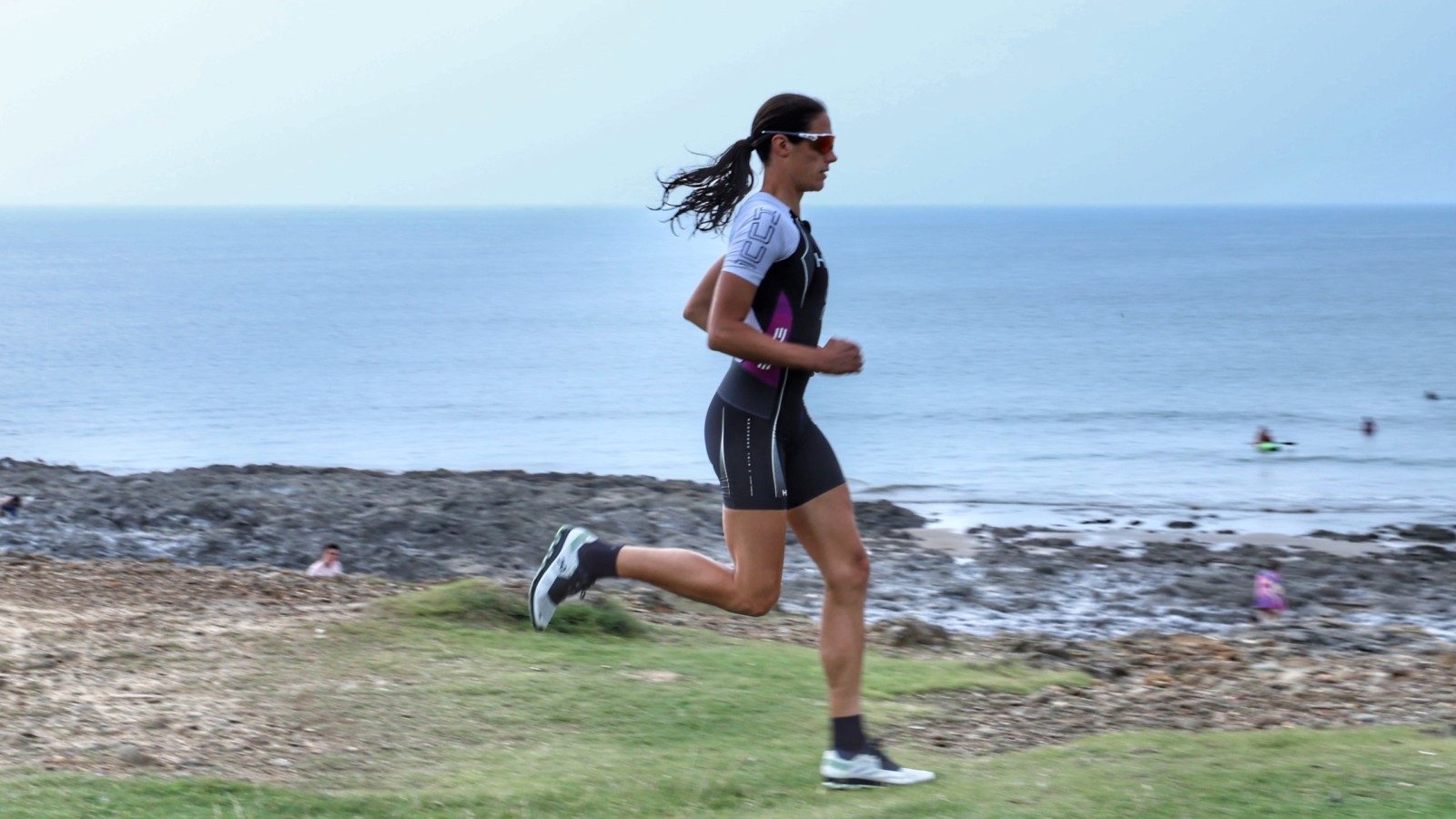 After this and the second race, I will reassess at this point in the season and choose the next races, it is really hard to plan for as who knows what is coming and qualification for World Champs will look different to a normal year
The options are:
Qualify for 70.3 Worlds
Race more 70.3s
Commonwealth Games selection happens next year too, so depending on how I am training I would love the opportunity to go to another CWG. I had to pull out of the 2014 Games with a torn Plantar Fascia.
It does seem like a lot of options at this point, usually my plans would be more definite, but I think having several plans in current times is the best way forward. Getting fixed on one plan may be detrimental in the long run.
To 'Covid proof' my winter training I am going to place the focus on the Swim, Bike, Run goals I set above. Periodic testing of swim, bike, run will give me short term goals to focus on. I feel too much focus on a specific race may result in disappointment if it is cancelled, although I still use the races as motivation for training.
When planning goals for yourself it's important to be realistic. If you write them after a break you can go a bit crazy and think 'yeah gym every day', 'I'm going to swim four times a week', but if you have never done gym and only swim once a week this is a big jump!
Make sure that your goals fit around your life, family, work. I am not able to train as much as I used to when I didn't have kids. I make the most of the time I have and try and be as effective as possible. Having goals makes sure that time is used well, every session and hour of training time is focussed towards the goal. That doesn't mean to say it can't be fun, I make sure I have the sessions and people I like to train with included in the plan, but there is always an overriding focus to my training plan. I have to be enjoying what I do!