Train Xhale is to partner up with Richard Hobson
Train Xhale (www.trainxhale.com) has announced that they will be working with Richard Hobson to help develop the popular coaching and training platform even further. Xhale is used by many coaches and coaching teams both in the UK and worldwide, and the Xhale team pride themselves on including coaches input in driving the platform to be the best tool it can be. The Xhale team are especially pleased to have a coach with so much experience like Richard involved in the development.
Richard has already been busy assisting, offering advice and suggesting tweaks to current layout and functions. Richard has already taken advantage of one of our unique functions, the race specific programme. This offers the ability to create training programme for races. In this case Richard has designed two 12-week training programmes targeted at Ironman Lanzarote.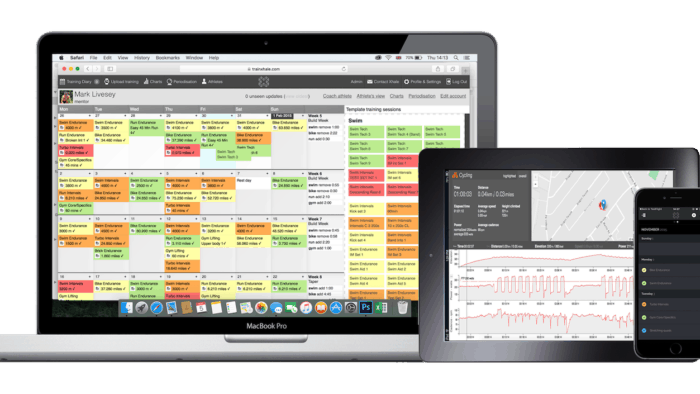 Richard explains more about the programmes and who they will be beneficial for:
"I have built two 12-week training plans that are designed to help athletes best prepare for the famously tough Ironman Lanzarote. Ironman isn't easy and Ironman Lanzarote is probably one of the most brutal races on the circuit, due to the heat, strong winds and total elevation on the bike course. Through these programmes I wanted to impart some of my local knowledge and experience, not just as a coach but also as an athlete. I know the island like the back of my hand.
"The first 12-week plan is aimed for first time Ironman athletes or those with little experience at this distance. As you would expect, this programme is packed full of great training and key sessions, but more importantly, you will receive top tips and advice. I offer insights varying from nutrition to logistics, plus so much more.
"The second 12-week plan is aimed at those athletes who have already completed an Ironman, and now feel confident enough to start racing the distance. Ironman racing is fickle and even the best get it wrong, so this programme is all about trying to reduce the risk of blowing up on the day. It's easy to forget the challenge of racing such a long distance, and let's not forget Lanzarote is a cruel and unforgiving environment. You have to show respect to the course and conditions on race day or you will suffer. This programme contains structured training blocks and key sessions. These sessions aim to increase and build your confidence/fitness, ready for race day. The programme will also advise you how to best compartmentalise the race into more palatable chunks – thus giving yourself the best chance of achieving your aspirations and goals.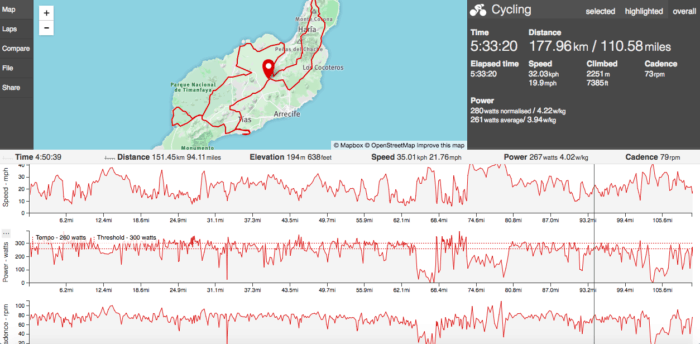 "The reason I'm creating training programmes on Xhale is simple. The platform can offer the athlete the flexibility and control they require to fit my training plan around their life. If an athlete needs to move a session, it is simple, you can just drag and drop it where it is needed. The partnership between Xhale and myself offers much more than just a set of sessions. Advice and guidance coupled with key sessions will give athletes a much more complete package. I know many of those who will tackle Ironman Lanzarote in just a few months will find it essential."
Richard's 12-week plans cost £100 – for more details, contact Richard directly via [email protected].
To find out more about Richard and his athletic and coaching pedigree, visit www.triliving.co.uk.