TRI247 Workout Series #148 – Stages Power Builder Series Week 4
YOUR CHANCE TO WIN A GPS BIKE COMPUTER
Wednesday, 25th November 2020 – 7.05pm UK time on Zwift
Coming up on Wednesday, the fourth (and final…!) week of the Stages Cycling TRI247 Power Builder Series.
In conjunction with Marc Jenkins and Rhys Jones at JinxSport (www.jinxsport.com), we have been running a four- week Power Builder Series through the month of November. As well as the Wednesday night Zwift group workout which will be lead by Athens 2004 Olympian, Marc, the Jinx Sport team will also be providing detailed advice and guidance on other sessions you can do during the week to complement the group workout, along with additional tips on making the most of your training.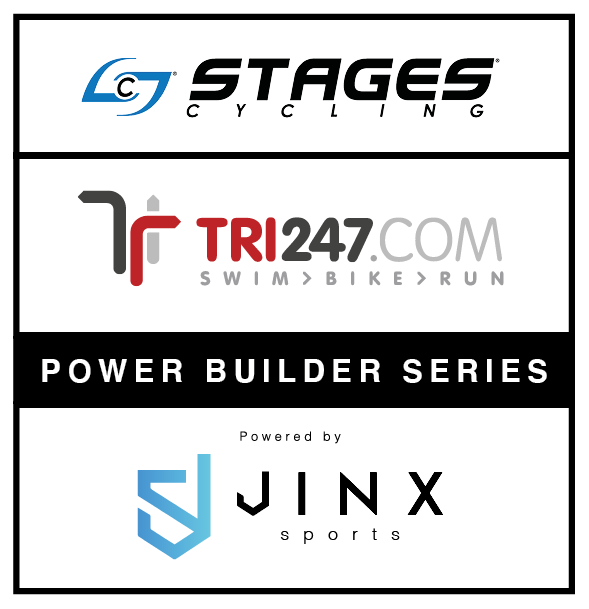 Not only that, but with a huge thanks to Stages Cycling (stagescycling.com), each week one rider from that Wednesday night group session will win a Stages Cycling Dash M50 GPS Bike Computer loaded with a wide range of training features that make workouts like this one easier to execute. That's a prize worth more than £200!
*** THIS WEEK IS YOUR LAST CHANCE TO WIN ***
If you've not yet experienced Zwift (www.zwift.com), the market-leading indoor training platform, then what better time to give it a try. These links will help you get started – hopefully we'll see you (virtually!) online soon.
Here's the update from Marc and Rhys on what's on the schedule for the week ahead…
---
WEEK 4
Into the final week of our FTP improvement plan now, and I'm sure you're feeling a little tired. As with any productive period of training, we need to follow this up with a recovery period so have the next week planned in already as a lower volume week. Setting goals and having training blocks will keep the motivation high to help you get through each session knowing you can rest and recover when they are achieved. At the end of the rest period. retest your FTP and let us know what your new score is.
Goal setting
In sport we need goals to help us perform and to stay focused. However, not everyone's goals are the same. Goal setting is very personal and can range from winning Olympic Gold to achieve a day-to-day task. By completing this 4-week plan you have achieved a goal and no doubt feel pretty good about yourself. That feeling of satisfaction should now be something to harness and look to target in future goals.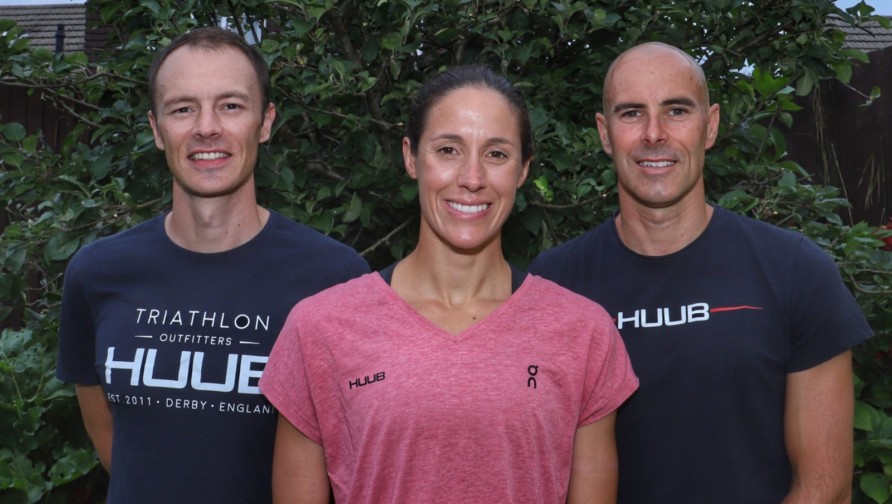 At Jinxsport we ask our athletes what long term goals they have and then set out smaller goals and targets along the way to help them achieve in the most enjoyable way. After all, you should be having fun and enjoying yourself whatever level you're at. So start thinking about your long term goals and keep that motivation high.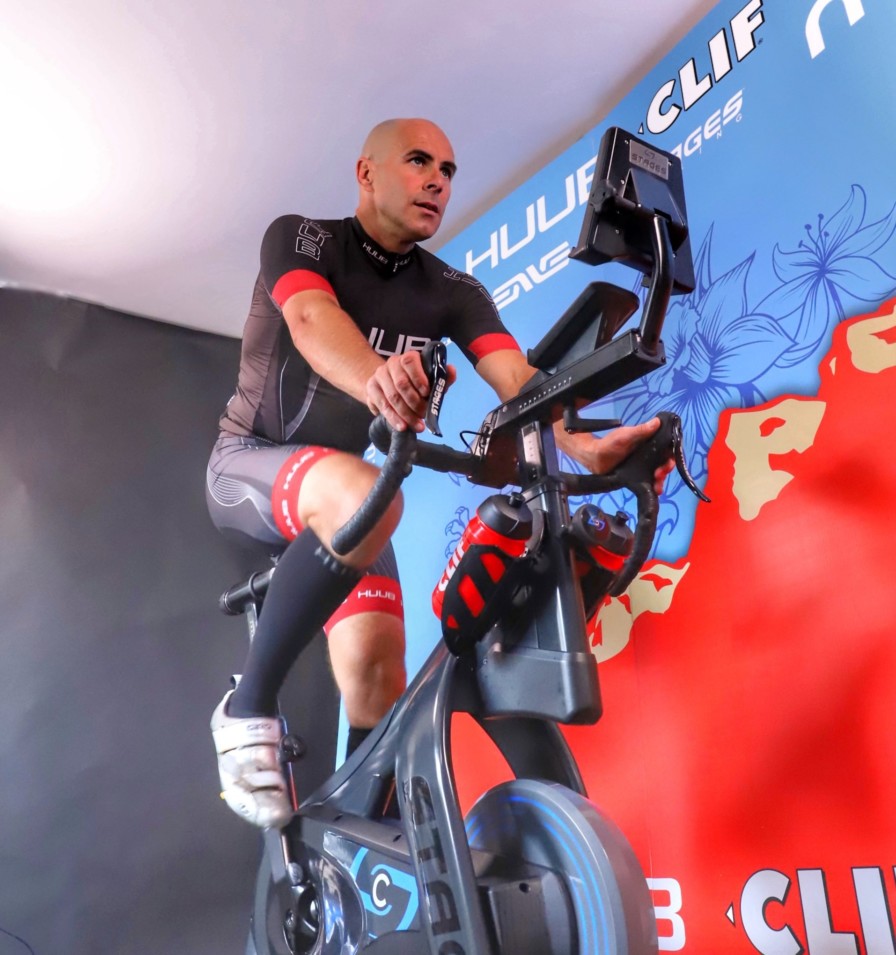 The Week's outline
Wednesday's Zwift workout pyramids up, then back down, between FTP threshold and our aerobic capacity work and will improve our ability to process the byproducts of exercise like lactic acid and actually use it as a fuel to power our heart. So, expect this one to sting a little and see some higher heart rates.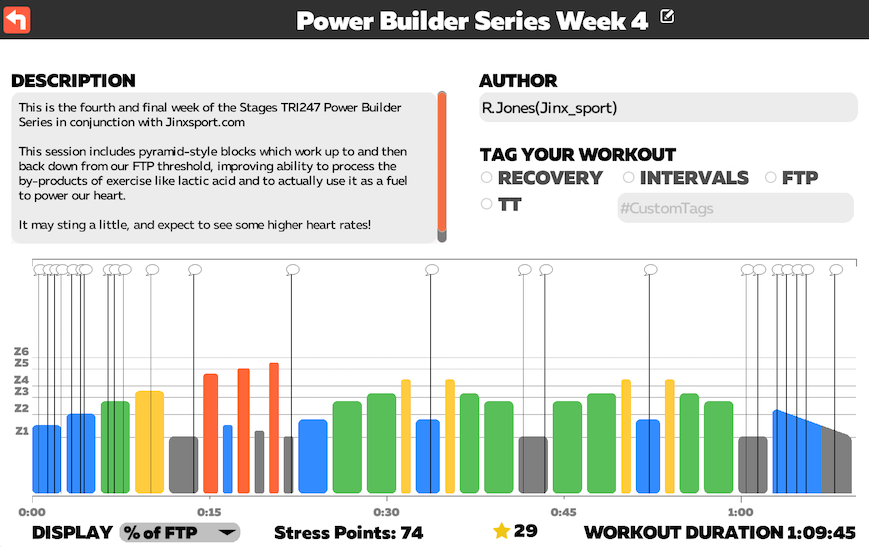 (ZWIFT LINK >>> https://www.zwift.com/events/view/1259066)
The rest of the week should include the following:
Long ride of 3/3.5hr at a low intensity 70/75% FTP, but with a small 3/4min section at tempo/zone3 every now and then. You'll naturally find yourself doing this on climbs and into head winds so you don't have to think about it too much. Just be aware that it's ok to raise the intensity a little. Similarly, drop the intensity on descents and take advantage of the free speed.
A strong 90 min group ride. Try to complete on a hilly route and simply push the pace on the climbs. Keep it at a strong pace as you crest each hill and try not to turn it into a race! Aim for an 80% FTP average pace.
Shorter recovery ride. 60mins. If you have completed this fasted throughout the 4-weeks then continue to do so. You could change things up and add in some rollers to improve balance or use this time to work on holding an aerodynamic position on the tri bars without extra stress.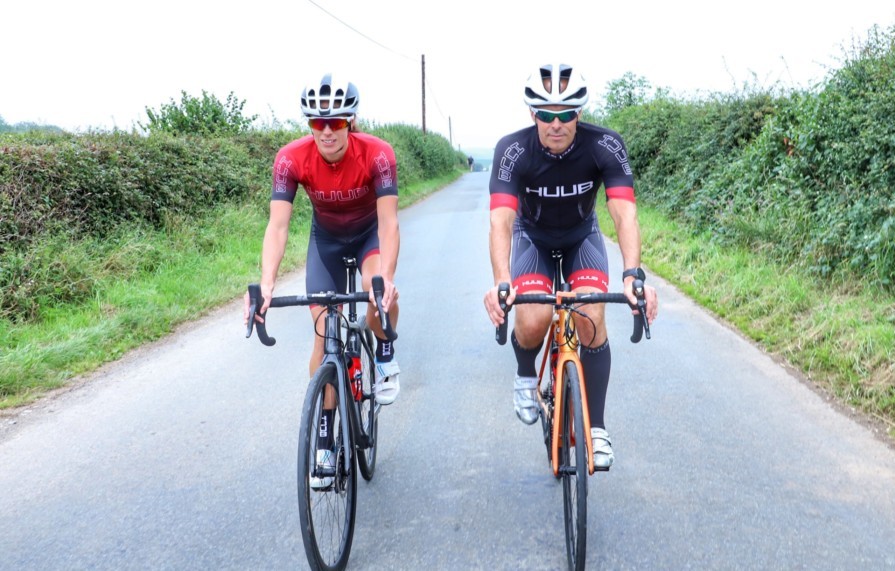 Other training tips
We should never forget that triathlon is a multi-sport and we still need to run off the bike so we regularly plan in short runs off the bike to help us adapt to this. Try adding in some running off the bike (brick runs) in training to see how you get on with it and possibly highlight areas you need to strengthen to allow you to run more efficiently off the bike. Start with 5-minutes just below race pace and build up to 20-minute brick runs. They shouldn't be slow as we are aiming to practice good form for race day not a slow jog.
Have a great week and look forward to seeing you on the ride Wednesday. If. You have any questions about, comments or feedback from this week's sessions, please feel to reach out on [email protected] or @jinxsport on Facebook.
We really hope have enjoyed this series and would love to hear your feedback!
Marc and Rhys
JinxSport.com
(PS – Don't forget that these sessions and advice provide are generalised for the wide audience of TRI247.com. You can always make them harder or easier depending on your personal ability. Also, if you are unsure about your health or wellbeing it is always worth checking with a medical professional before undertaking any physical activity.)