"At a time when we are forced to be apart, Tri Training Harder are bringing people together, through a sport we love, and building a community around specific races to hold each other up, motivate and generally cheer one another on."
Those are the words of Philip Hatzis, Head Coach & Founder at Tri Training Harder (www.tritrainingharder.com), about their new partnership with the Castle Triathlon Series (www.castletriathlonseries.co.uk).
---
Triathlon Coaching Company Tri Training Harder announce
industry first coaching partnership
with the UK's largest Triathlon Series, Castle Series
Available to all athletes taking on one of their iconic races in 2021, this coaching partnership brings together individuals, in a virtual sense, via a tailored six month online coaching program delivered by the professional triathlon coaches at Tri Training Harder; meaning that all athletes in the training group will have the opportunity to take advantage of their experienced team of coaches.
Athletes will have access to a weekly training plan, delivered via an online platform, in addition to a series of live content broadcasts, covering everything from nutrition and recovery to race day recces and virtual group rides. Being a part of the online community throughout their training journey will enable athletes to train together at a time we are forced to remain physically apart, allowing newcomers to the sport alongside their elite or AG level peers, to share successes, seek motivation, accountability and support as well as building a sense of belonging and togetherness, through something we collectively love.
"With the triathlon industry like many others facing a degree of uncertainty as we navigate the ever changing landscape, we've seen first-hand the desire from the Triathlon community to come together both online and at races. Our aim is to continually expose athletes to quality coaching to help grow the sport at a time when so many people are rediscovering their love of cycling and running."
Philip Hatzis, Head Coach & Founder at Tri Training Harder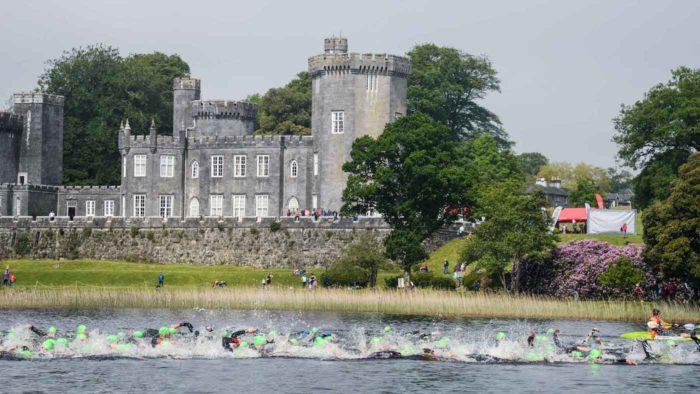 The community will also have exclusive access to in-person training days specific to each Castle Series event as well as a week long, fully coached training camp in the Algarve, Portugal (travel restriction dependent).
"We're delighted to be partnering with Tri Training Harder to provide our members with an industry-leading coaching platform in which to train, share successes, seek motivation, accountability and support. 2020 has demanded that the whole industry rethink how we support athletes when racing has been limited. We're delighted that this partnership will help to expand the festival feel of our race weekends across a full training calendar of six months and will offer more opportunities for our community to come together, support each other and continue to grow the sports we love."
Brian Adcock, Race Director at Castle Series