The exclusive endurance sports TV documentary series continues with episodes two and three launching this week introducing five more Wildcard athletes to talk about their experience of 2020 and their preparation for the for the PTO 2020 Championship event on December 6th in Daytona.
The new documentary series continues to introduce the athletes invited to join the world's top 40 ranked triathletes including interviews with Sam Renouf, CEO of the PTO; World Record holder Tim Don; age-group turned pro Renee Kiley; Rio Olympic Bronze medallist, Henri Schoeman; Ironman athlete Chris Leiferman; and up and coming contender Danielle Lewis.
"It was a very exhaustive process," said Sam Renouf, CEO of the PTO. "As it involves large prize money you have to make sure you are following a governable process built on three principles; one, an athlete who's current ranking doesn't necessarily reflect their athletic performance; someone like Tim Don, who's ranking is currently 69 – Tim is one of the most fantastic triathletes in history so that ranking doesn't necessarily reflect his talent."
Four time World Champion; three time Olympian; two time Ironman World Champion and world record holder Tim Dom joined the team at endurance sports TV to discuss his spot, he said; "I was over the moon to get a wildcard to race in Daytona which I got just after the PTO supported event at the Outlaw X. My world ranking is top 100. I didn't race much last year so I would have liked it to be higher, but it is what it is. I'm excited to be part of what will hopefully be the biggest triathlon in 2020."
Advertisements
Another wildcard in with a chance to upset the big names is Renee Kiley, Brisbane, Australia. Renouf added; "Renee fits into the second category, the up and comers. For some that is the journey from age-group into being a professional. Renee is an example of someone who has very rapidly, I think in only 2-3 years, has taken up triathlon, become one of the top age groupers and is now taking the steps to be a professional. It's fantastic to give her the chance to shine and showcase her talents alongside the best in the world."
During her interview on the endurance sports TV documentary Kiley said; "In 2014 I'd never done a triathlon before and hadn't really exercised for over 15 years. I was over the moon when I found out I'd received a wildcard into Daytona. In my last few races I finished pretty close to some of the best women in the world and I train on a daily basis with some of the best in the world; so I certainly knew that I was getting closer and closer to those top women. After my last results I was really happy to get the spot, but also felt like I deserved the place."
The third wildcard selection criteria used by the PTO is one that is new to the event this year in 2020 allowing some of the short course athletes to step up and race in the PTO Championships. Renouf added; "We wanted to extend that opportunity for the top ITU guys and girls to come and race and really showcase their talents against the long course athletes."
Henri Schoeman from Durban, South Africa, is one of those with a spot at the even who is stepping up from the shorter distance to the Daytona distance having raced Olympic and shorter distances for some time now picking up Bronze in Rio 2016.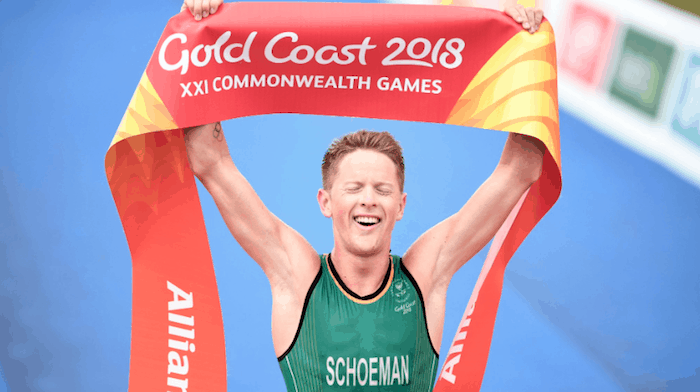 Schoeman said; "This year has been quite a roller coaster already. Prepping for the Olympic games and getting into some of the best shape of my life; and then the postponement of the Olympics. I then focussed on improving one thing that I was lacking, my running. I put all my focus into that and got into the best shape that I've ever got into before – then I got COVID 19, I was sick and went down with the virus. I wasn't able to train for about a month. It took me a long time to shake off those effects. Once I got back into training and feeling good again, I did a couple of races competing in Italy, another one in Spain. I feel like my body has finally come around and I'm ready for a big race at Challenge Daytona."
Further athletes the documentary managed meet in the build up to the big event include Chris Leiferman from Boulder, Colorado in the USA, who has been picking up good results over Ironman distance, coming in 10th at Kona last year, and will be looking to bring that form over the middle distance.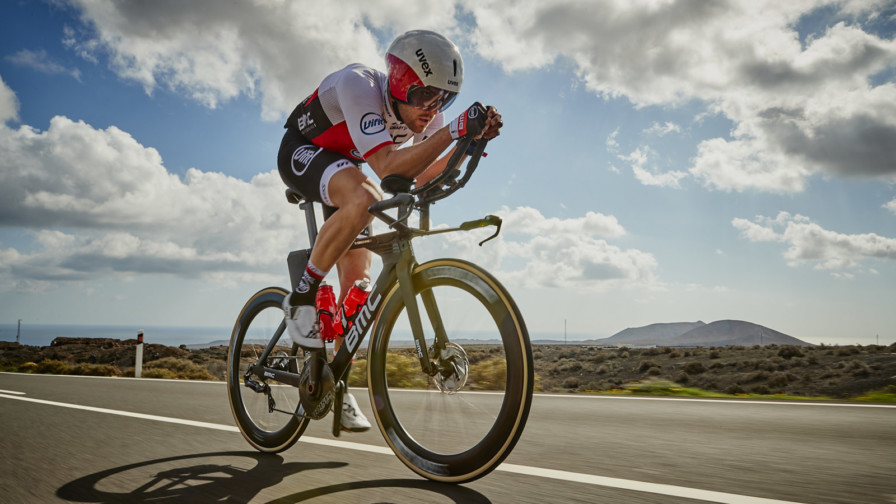 In an interview with endurance sports TV, Leiferman said; "It's been a roller coaster but everyone is in the same boat. Super excited to be selected. The plan from now until the event coming off the back of an Ironman had a lot to do with recovery and making sure I turn up fresh. It's going to be a fast swim, I think setting yourself up well in the swim is going to be key."
Danielle Lewis, based in Boise, Idaho received her wildcard as the PTO deemed to be an up and coming athlete coming to the fore this year. Renouf, explained; "Daniel Lewis is a good example of someone that was really rising up through the ranks and we recognised that based on one or two of her performances would have probably been eligible if she had more time to race."
Moving through the pro ranks recently getting 2nd at the 70.3 Dubai in February and a 3rd spot in the Ironman 70.3 Campeche in March, Danielle is one to look out for. During her interview on the documentary, Lewis said; "This year has actually been surprisingly good for me. I know it has rocked our world in terms of COVID, but with regards to racing for myself, it's been a bit of a breakout year. All the really hard work for me has been done, now it's about resting, not overdoing it, and making sure your head is really in the game come race day."
The three-part documentary series not only introduces viewers to the wildcard athletes, but also gives insight into why they were chosen to join the event. The 6th December is building to be the biggest triathlon in 2020 and there is no better way to see how those wildcards might upset the top 40.
To watch this and over 400 hours of racing, documentaries and interviews, visit www.endurancesports.tv