What is the ERDINGER Alkoholfrei GPS Art Challenge?
We've teamed up with our friends at ERDINGER Alkoholfrei again to bring you a new regular monthly competition and it's a slightly different challenge to get you to have a bit of creative fun whilst training.
We wanted to give you an incentive to get outside and distract you from the colder weather we are currently experiencing here in the UK and possibly to get you to explore some new places.
The challenge continues in January 2020 with a chance to win an awesome ERDINGER Alkoholfrei bundle. We want you to try your hand at GPS drawings, words and symbols or whatever you can create. Get out there, start your GPS device and see what happens, you might discover a hidden Mona Lisa on your local run or even spelling out your name on the Sunday ride, it should be a fun challenge. The competition each month runs from the 1st to the 28th and a winner will be selected by our nominated judge from the entries received.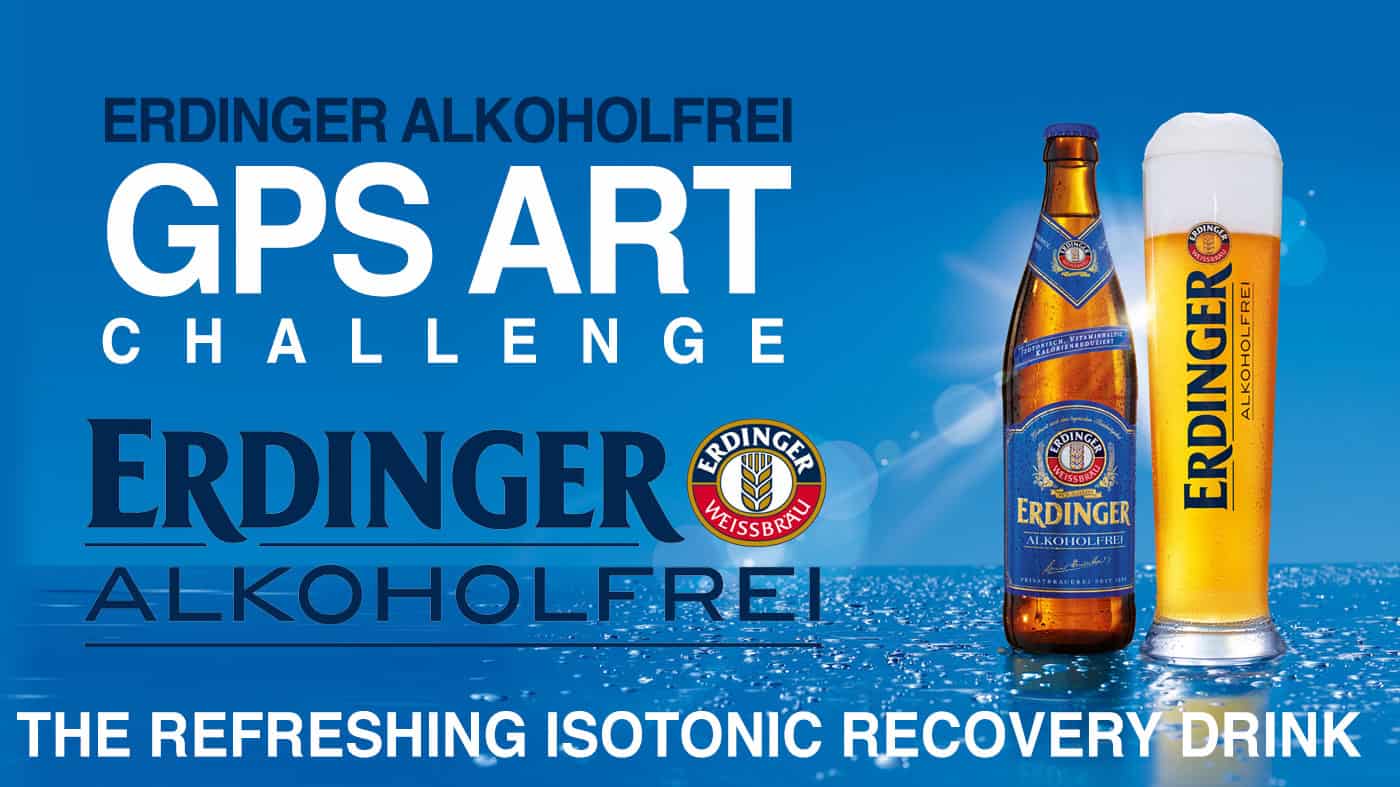 How does it work?
GPS Drawing, also known as GPS Art and Strava Art has been an internet thing for a while and has produced some very interesting designs!
As an example, you can see some ideas here: https://www.instagram.com/wallygpx/.
All you'll need is to have a GPS device to record your creation and get out there and start mapping! You can use your phone, bike computer etc to record your work and send it into us via competitions@tri247.com.
Before you start you might want to do a little prep work and plan out a route, but you could just head out there and see what happens, think cloud art! You can track your design either using streets or freeform in the countryside or a park; wherever you run or cycle you can have a bit of fun exploring whist you develop your creative training side! GPS Visualizer is a handy online tool to plan a route. This will let you download the gpx file so your GPS device can help you navigate.
If you're tracking your GPS around a running track session why not include a design in-field after your track session?
This is an example of a route I planned earlier, from here I can download the GPX file to help me navigate the drawing outside. I expect you will be far more creative than my effort! Best of luck.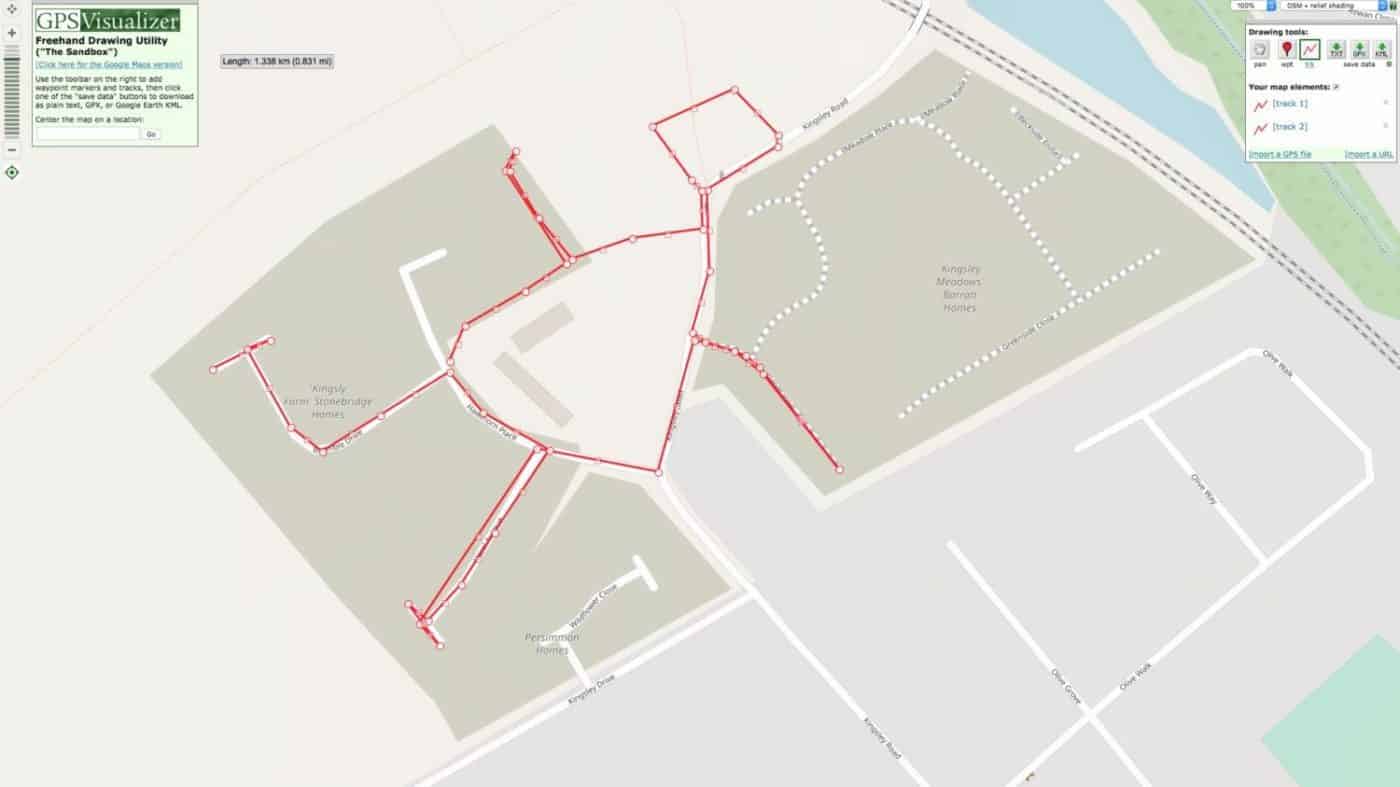 Here are a few links to get you started but you probably already have all the tools you need to get mapping.
To name but a few. Get drawing!
You can be as creative as you want with your entries, it could be words, symbols or images, simple or intricate, we'll judge each one on their merits and try to feature a few runners-up as long as they are suitable for publication! Email us at competitions@tri247.com with ERDINGER Alkoholfrei GPS Art Challenge in the subject line.
What can you win?
As well as the recognition on Tri247 for that month, each monthly winner will receive the following great prizes from ERDINGER Alkoholfrei:
Case of 24 cans
Erdinger Alkoholfrei Holdall
Erdinger Alkoholfrei Towel
Erdinger Alkoholfrei Bobble Hat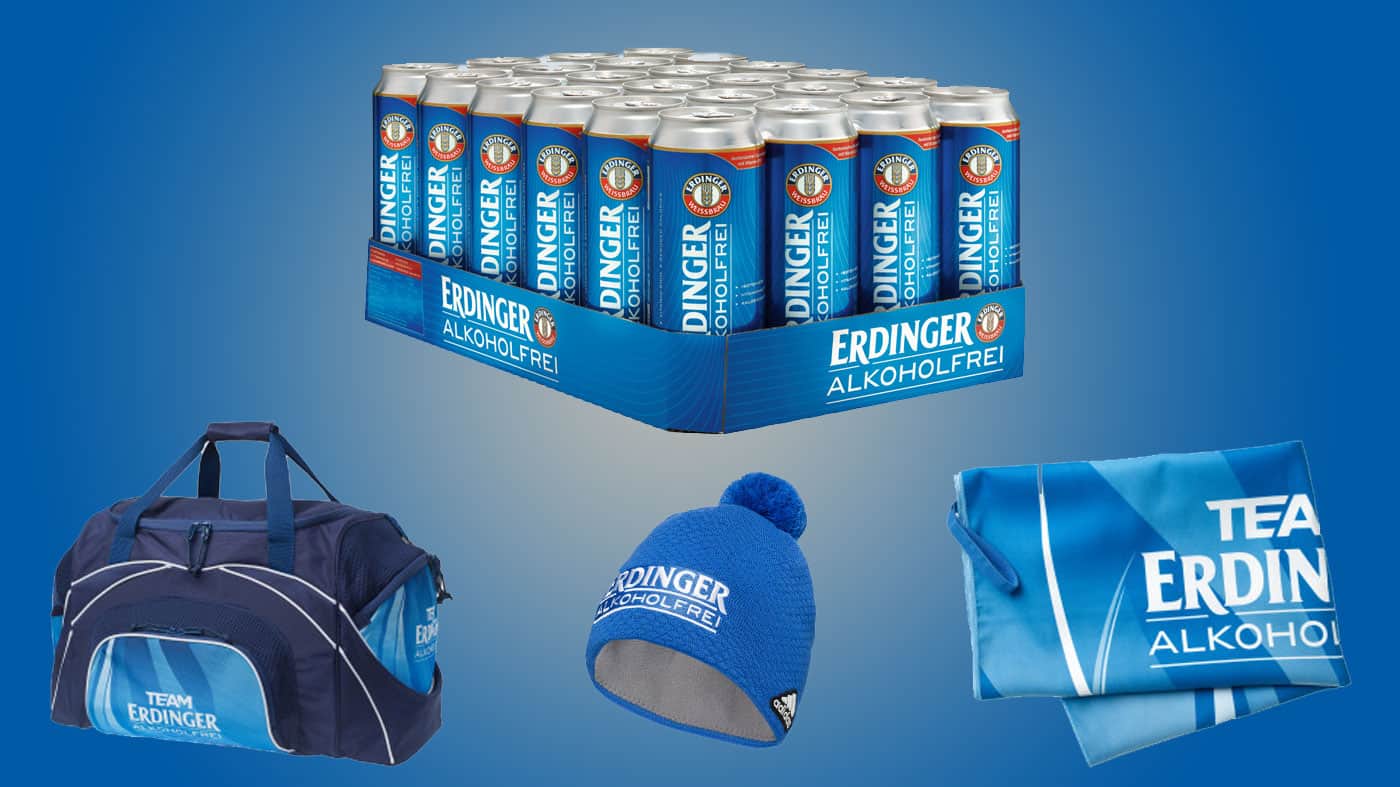 Rules
Entries must be sent in in a suitable format file so we can see and verify your route.
Screenshots must include some activity data to show you ran or cycled the route.
Entries must be received by the 28th of each month to be eligible for that months prize draw.
Entries received after the 28th will roll over into next months competition or the next available month running the GPS drawing competition.
The judges decision is final.
No cash alternative.
You must have fun!