Meet the Yellow Jersey University Triathlon Scholarship winner
From "glitter and fake tan" to early morning swim starts…
As you may well have seen earlier today, University of Manchester student Laura Rose Smith (www.laurarosesmith.co.uk) was announced as the winner of the Yellow Jersey University Triathlon Scholarship. More details on that scheme are available HERE. With a degree in Biochemistry already from the University of Birmingham, Laura is in the first year of a five year Dentistry course at Manchester.
The Scholarship scheme generated huge interest, with a vast number of high quality applications from students all over the country. As one of the judging panel myself, the application standard was exceptional and Laura managed to standout and earn selection by the experienced judging panel from across the triathlon industry.
I spoke to Laura about her great news and to find out more about her passion for the sport.
---
"It was amazing!", Laura told me about her reaction on getting the phone call from Yellow Jersey that she had been selected.
"I got my application in before Christmas. I'm always an advocate of 'if you don't try, you don't get'. I'm very glad now that I did apply!"
One degree done, and at the beginning of another five years now… was that always the plan?
"My first degree was Biochemistry at Birmingham. I've got five years now at Manchester. I always knew that I wanted to go into healthcare and that first degree helped make it clear to me about the specific direction I wanted to go in."
First steps in triathlon
While triathlon is relatively new to Laura, sport has been a key part of her life since a young age, including a long time as a dancer, "glitter, fake tan… the works!". So, when and how did triathlon come into the mix?
"Yes, I was a runner and a dancer. I followed my Dad's footsteps somewhat as he was a runner. I'd pretty much come to the end of my dancing and my parents wanted me to try something new. I remember we watched the triathlon at London 2012 and it was suggested I try that. I thought… NO WAY! I thought I would never do that, and then in 2014 I started Uni. My Mum was a swimmer, Dad was runner who had then got into cycling…
"I remember my first swim session there. I think the longest swimming session I had ever done was 30 minutes, and the first University session was and hour and a half. In at the deep end, quite literally…"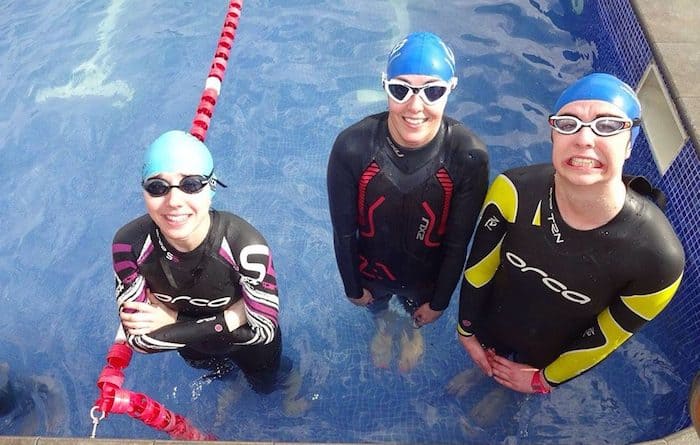 The triathlon bug didn't take long to take hold and for Laura, much of that is due to the people you meet and the social aspects of the sport.
"The people aspect of triathlon is fantastic. You can make lifelong friends when you are training with them several times a week. I even met my partner at a 5 a.m. swim session! Triathlon is a massive part of my life. You form bonds with people through sport that I don't think you do elsewhere."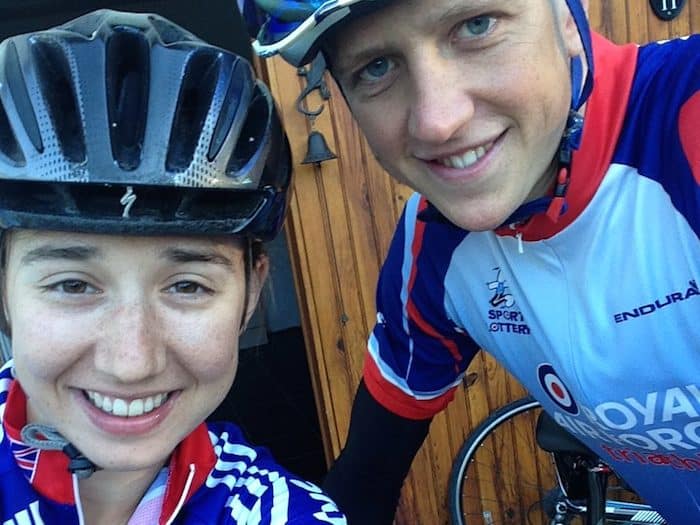 Learning fast in Birmingham
One of the key aspects of Laura's application was her desire to develop triathlon as a sport at the University of Manchester where she is now based. While there is currently no triathlon club there, much her her drive to do this comes from the positive experiences she had while based at the University of Birmingham.
"I learned so much at Birmingham about the sport. Louise Barron was the Head Coach there and she was fantastic and taught me so much. There was a strong committee and the availability of training sessions through the week was probably unmatched. There were organised training camps, socials and more – it made it very easy to progress in triathlon with so much going on and a great structure."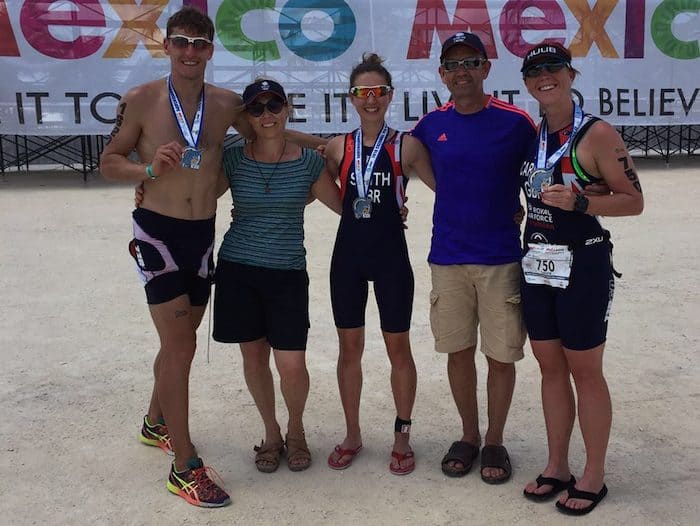 In Manchester, Laura currently trains with the individual sports teams, but believes she can work towards introducing triathlon to them and encouraging participation in multisport events too.
"It's so great to set up something together. I think half the battle is to get people together and do the training. I like to try an encourage people to try new things. Whether that's a GoTri event, Aquathlon or Duathlon to generate interest. I think it also shows people that it can be a great form of cross-training."
This isn't a completely new concept for Laura, who has experience of setting up a triathlon club from scratch – a pathway that has lead her to becoming a triathlon coach herself…entrepreneurial spirit that shone through in her Scholarship application.
"I worked for David Lloyd while I was studying at Birmingham, everything from lifeguard to reception and more! The management there were seeking ideas for new initiatives to implement in the club, and I put forward the idea of setting up a triathlon club. I basically go the OK to "go with it", and so I started. I organised races, swimming sessions, training plans, spinning and run sessions. Even my Mum and Dad were part of the club!
"When I then moved, I was getting messages that people weren't motivated in the same way and it wasn't the same without the organisation there. From that, I thought that I've got a good amount of experience, and so decided to set up Rocket Coaching (https://twitter.com/rocketcoaching). Mark Livesey from coaching platform Train Xhale, (www.trainxhale.com), was a real help. It's been going great so far, I've got back to coaching some of the old athletes plus plenty of new ones too."
(The 'Rocket' derives from her 'Pocket Rocket' nickname!)
The French experience
Laura's own triathlon performances have been progressing fast. She won the Dambuster Duathlon in 2017, raced in the AG World Champs in Cozumel (2016) and finished in the top-10 overall at the British Standard Distance Championships in Leeds last year. She's also been able to race in the very competitive French Grand Prix Duathlon League Division 1. How did that come about?
"I'm really lucky. Luke [Ed. Laura's partner], raced for a French team and they were seeking a female for their Duathlon team. Luke suggested I might be able to fit their criteria. I was sort of a stand-in initially, and the first race was a real eye-opener in terms of the depth of quality. I then did another race for the team, did much better and I think the Team Manager saw that improvement and I was selected for the team for 2018. The French races really are a great stepping-stone for any athletes looking to try and make that transition from good Age-Grouper to Elite athlete. All drafting events, it was a real wake-up call that I really need to improve my bike handling."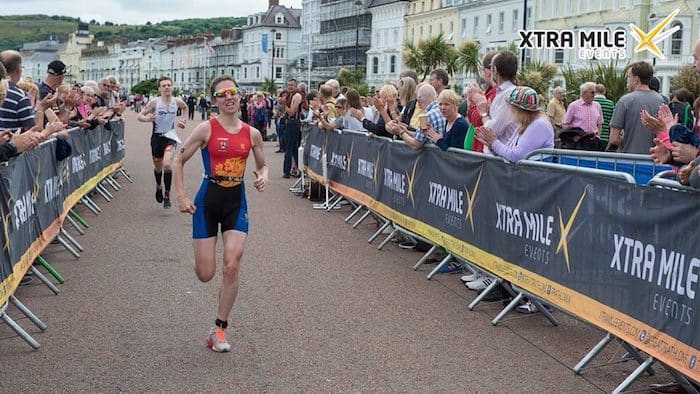 Time Management…
Training, competing, coaching, developing clubs, France – all while studying for a 5-year Dentistry degree – does Laura have some hidden extra hours in her day to fit all of that in?
"Making the move to a new city and starting the Dentistry course in Manchester was difficult. I did ease off my training regime to help a little to help with that move and that worked as it allowed me to adjust a new city, a new course and new environment. I think I'm almost there now in terms of getting all of that in place. Time management is of course really important to try and balance everything. I try and do an early a.m. session and then, if possible fit in a midday session but I've learned that I need to be flexible and work around other commitments."
And finally, what are Laura's key aims for 2018?
"I'd like to get more people into the sport. It's never too late – even my Mum did her first triathlon recently! Triathlon really can bring so much to your life."