From 420th to 22nd in the PTO's World Rankings in just 12 months?! We think it is more than fair to say the France's Leon Chevalier has ticked the 'breakout year' box.
Winning an icon of French triathlon, Embrunman, and then adding IRONMAN Mallorca in a stellar field, Chevalier also ended the year with qualification for both 2022 IRONMAN World Championship events – St George and Kona – secured too.
Against that background, we needed to find out more about the Chemical Engineering student, and so sat down for a long chat with Leon about his route to the top. Here is part one.
A Frenchman in Somerset
The first time I believe we ever referenced Leon's name on TRI247 was back in November 2018, when he won the BUCS (British Universities and Colleges Sport) Duathlon Championships at Castle Coombe. With the strength-in-depth of any student championships in the UK, that doesn't come easy – but how did Frenchman Chevalier end up representing Team Bath in Somerset?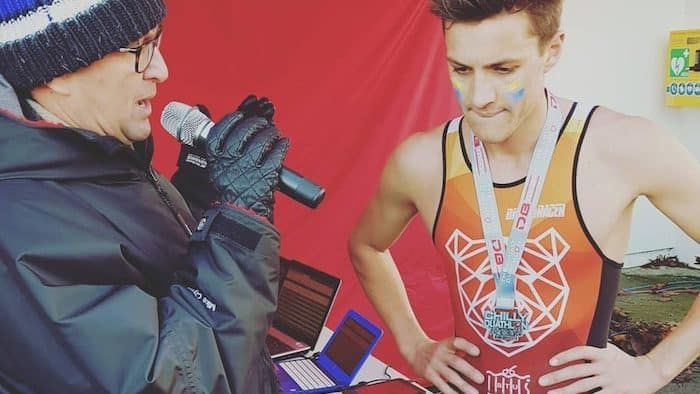 "I graduated from the equivalent of sixth form in France back in 2014 and then I started an engineering degree in Lyon near the Alps, and I was trying to do some triathlon too. I was doing short course at the time and just building into doing a bit more volume, doing better and better races and going up the ranks in France. I was always rubbish at swimming because I came to the sport quite late.
"In 2017 my girlfriend, Florrie, started studying in Bath, and when I came to visit I was totally blown away by the infrastructure. Everyone was really nice, there was an incredible triathlon group at the time with Susie Cheetham, Vicky Holland, Indie Lee – I'm sure I'm forgetting some others too – plus loads of younger guys doing the Super Series and Junior Euro Cups.
"I wasn't really enjoying my degree back in France, so I kind of scrapped it and started again from year one in the UK. I started a Chemical Engineering Masters degree in Bath and will be graduating in June this year."
A clean start in Bath
That visit would prove to be fortuitous, with the stars seemingly aligning between his relationship, academic interests and sporting goals. Even at that early stage, elite triathlon performance was on his mind:
"Ever since I've gone into sport, even as a kid, I'm kind of that obsessive type who when I get into something, I want to do it to be the best that I can. I wanted to be a professional athlete, I just didn't know what sport it would be. When I got into triathlon, I found I was alright at it for the level of investment and training that I was putting into it.
"I just got better and better, and in 2018 I did my first ITU race, an African Cup in Morocco. I came fourth at that race and it was a real eye-opener. All the people at the finish line were going off to U23 World Champs, they were full-time athletes and I was studying 30 hours / week. It just made me realise that maybe there was something I could do in triathlon.
"That was what motivated me to move to Bath. I wanted a fresh start and if I also wanted to give triathlon a proper chance, I needed to put myself in an environment that would help me perform and Bath looked like it would give me that."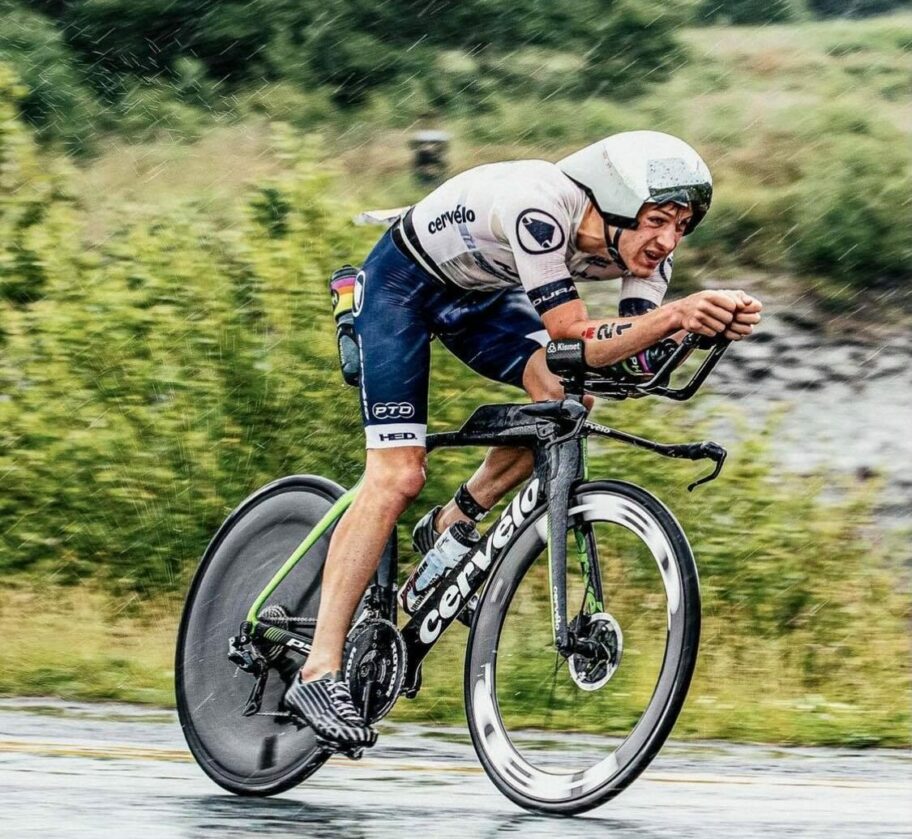 The right environment
While the city of Bath would prove to be central to his success to date, Leon also credits the wider university network in the UK for helping the development of the sport.
"The university system allows people to commit to training to a very high level, while at the same time pursuing their studies. Back in France I didn't feel like that was facilitated that much.
"Much of the infrastructure – pools, gyms, tracks – are on uni campuses, so when you are a student you are basically in the best position to use all of those. That's why there are a lot athletes in the UK who get to do their studies and then compete at the highest level.
"The BUCS races are always going to be stacked because there are 10 athletes that you've never heard of that are super strong. I think British Triathlon also looks at the BUCS results and can give selection for ETU Cups, so people are always going to want to perform at those races."
Playing the long game
While the student triathlon pathways are primarily linked to the world of short course, draft-legal racing, it didn't take Leon long before thinking that his strength could lay elsewhere. He takes up the story:
"I was never that good at swimming. I'm not that bad now, especially within the long distance world – maybe at the front of the big group as a swimmer – as I basically started swimming in 2018 when I moved to Bath.
"The bike has always been my strength and in 2019 I wanted to do a 70.3. I had friends and people telling me that I should give the longer, non-draft races a crack, and so I signed up for Challenge Mallorca in October 2019.
A helping hand
"Back then I had Rob and Susie Cheetham lend me one of Susie's Cervelo P5X's, a set of wheels and I was basically able to borrow some kit from everyone in and around Bath and just rocked up.
"Everything went wrong in that race; I crashed, I played around with the Di2 in transition and ended up being stuck in the small chainring for the whole race… on the bike I was thinking I've put a hole in the trisuit I've borrowed, I've lost the visor of the borrowed helmet, I've probably scraped some paint or broken something else on the bike!
"I ended up in seventh place, one outside of the prize money, but I thought that was actually a decent result considering everything that happened.
"So, for 2020 I was ready to do more and put in some good training, with thoughts of doing an Ironman – and then COVID hit and so there was a hiatus."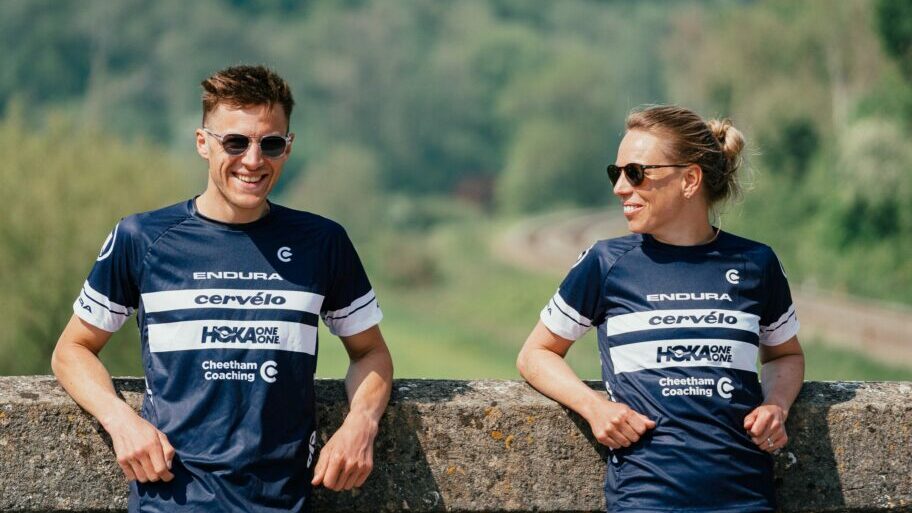 Fortunately for Leon, crashing the £10k plus bike of a friend didn't prove to be the end of that relationship… and as we'll find out in the second part of our chat with Leon, that link with Rob and Susie Cheetham would prove instrumental in fast-tracking his professional triathlon targets.