The IRONMAN World Championship at Kona is the event every elite athlete wants to win, but first they have to make sure they are among the qualifiers.
Typically held in Kailua-Kona, on the west coast of Hawaii Island ('The Big Island'), the race brings together the very best long-distance triathletes on the planet to compete for the coveted title.
The inaugural event back in 1978 was the brainchild of US Navy Commander John Collins and his wife Judy, with 15 competitors taking on the gruelling course.
US Navy Communications Specialist Gordon Haller was crowned as the first-ever IRONMAN Champion, finishing in 11:46:58.
Due to the COVID pandemic, the last 'Kona' IRONMAN World Championship was held in October 2019. Following a series of postponements and date changes, there will actually be two IRONMAN World Championship events during 2022.
The postponed October 2021 edition took place in St George, Utah on May 7 2022 with Daniela Ryf and Kristian Blummenfelt taking the Pro titles.
The race now returns back to its spiritual home of Hawaii in October 2022.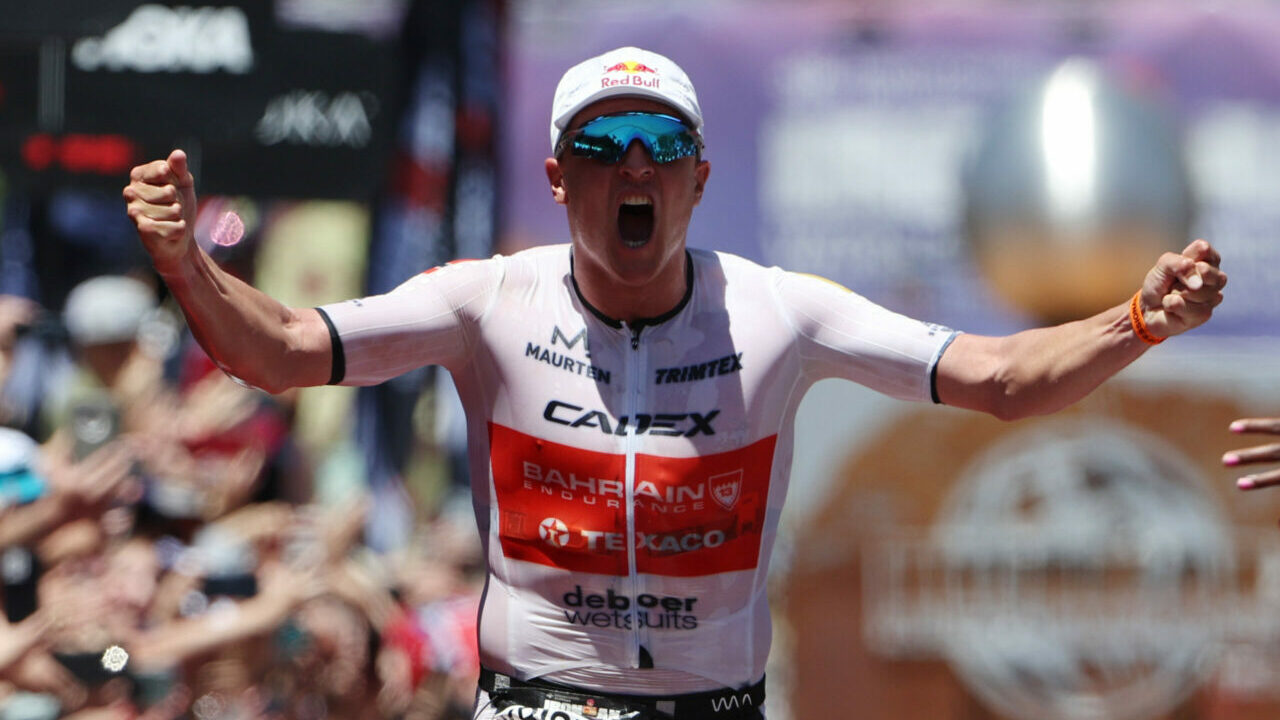 Dave Scott, Paula Newby-Fraser, Mark Allen and Natascha Badmann are among an array of athletes that have since etched their name into the event's history by claiming multiple Ironman World Championship titles.
Jan Frodeno is the current course record holder for the men's race, after his sensational 7:51:13 saw him clinch victory in 2019.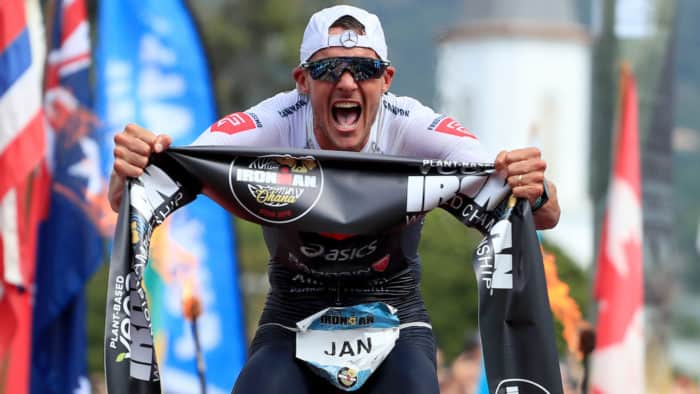 The year prior, Ryf clocked a course record for the women's race, finishing in 8:26:18.
Kona 2022 qualifiers
Below is the final list of names who have qualified for the 2022 IRONMAN World Championship. This list includes a total of 16 athletes (8 MPRO / 8 WPRO) who earned qualification at the 2021 IRONMAN World Championship in St George in May 2022.
PRO MEN (56 – before withdrawals)
Josh Amberger (Australia)
Igor Amorelli (Brazil)
Florian Angert (Germany)
Sam Appleton (Australia)
Daniel Bækkegård (Denmark)
Cody Beals (Canada) – WITHDRAWN (Finances, plus did Lake Placid, Mont-Tremblant, Wisconsin triple)
Kristian Blummenfelt (Norway)
Alistair Brownlee (Great Britain) – INJURED
Kyle Buckingham (South Africa)
Matt Burton (Australia)
Collin Chartier (USA)
Leon Chevalier (France)
Denis Chevrot (France)
Maurice Clavel (Germany)
Reinaldo Collucci (Brazil)
Braden Currie (New Zealand)
Magnus Ditlev (Denmark)
Andreas Dreitz (Germany) – WILD CARD INVITE
Jan Frodeno (Germany) INJURED
Henrik Goesch (Finland)
Arnaud Guilloux (France)
Matthew Hanson (USA)
Pieter Heemeryck (Belgium)
Ben Hoffman (United States)
Kristian Hogenhaug (Denmark)
Gustav Iden (Norway)
Robert Kallin (Sweden)
Nick Kastelein (Australia)
Sebastian Kienle (Germany)
Sam Laidlow (France)
Patrick Lange (Germany)
Chris Leiferman (USA)
Andre Lopes (BRA)
Mathias Lyngsø Petersen (Denmark)
David McNamee (Great Britain)
Clement Mignon (France)
Max Neumann (Australia)
Tim O'Donnell (USA)
David Plese (Slovenia)
Lionel Sanders (Canada)
Paul Schuster (Germany) – WITHDRAWN (Broken hand)
Kyle Smith (New Zealand)
Jesper Svensson (Sweden)
Luciano Taccone (Argentina)
Matt Trautmann (South Africa)
Ivan Tutukin (Kazakhstan)
Jan Van Berkel (Switzerland)
Tim Van Berkel (Australia)
Kenneth Vandendriessche (Belgium)
Rudy Von Berg (USA)
Bradley Weiss (South Africa)
Michael Weiss (Austria)
Robert Wilkowiecki (Poland)
Cameron Wurf (Australia)
PRO WOMEN (55 – before withdrawals)
Jen Annett (Canada)
Ruth Astle (Great Britain)
Nikki Bartlett (Great Britain) – WITHDRAWN
Kate Bevilaqua (Australia)
Daniela Bleymehl (Germany)
Lauren Brandon (USA)
Lucy Charles-Barclay (Great Britain)
Susie Cheetham (Great Britain)
Haley Chura (USA)
Rebecca Clarke (Australia)
Linsey Corbin (USA) – WITHDRAWN (Stress reaction in femur)
Sarah Crowley (Australia)
Elisabetta Curridori (Italy)
Nina Derron (Switzerland) – WITHDRAWN
Dimity-Lee Duke (Australia)
Petra Eggenschwiler (Switzerland) – WITHDRAWN
Kelly Fillnow (USA)
Gurutze Frades Larralde (Spain)
Manon Genet (France)
Heini Hartikainen (Finland)
Elena Illeditsch (Germany)
Heather Jackson (United States)
Radka Kahlefeldt (Australia) – WITHDRAWN (Glandular Fever)
Renee Kiley (Australia)
Fenella Langridge (Great Britain)
Kristin Liepold (Germany)
Justine Mathieux (France)
Kat Matthews (Great Britain) – WITHDRAWN (Bike crash)
Jocelyn McCauley (USA)
Simone Mitchell (Great Britain)
Beatriz Neres (Brazil)
Magda Nieuwoudt (South Africa)
Lisa Norden (Sweden)
Pamella Oliveira (Brazil)
Jade Nicole Roberts (South Africa) – WITHDRAWN
Jodie Robertson (USA)
Daniela Ryf (Switzerland)
Joanna Ryter (Switzerland)
Chantal Sainter (Great Britain)
Jenny Schulz (Germany)
Laura Siddall (Great Britain)
Kylie Simpson (Australia)
Penny Slater (Australia)
Chelsea Sodaro (USA)
Maja Stage-Nielsen (Denmark)
Sara Svensk (Sweden)
Svenja Thoes (Germany) – WITHDRAWN
Sarah True (USA)
Els Visser (Netherlands) – WITHDRAWN
Annah Watkinson (South Africa) – WITHDRAWN (Bronchial Pneumonia)
Rachel Zilinskas (USA)
Laura Zimmermann (Germany)
When is IRONMAN Kona 2022?
The IRONMAN World Championship in Kailua-Kona, Hawaii will take place over two days in 2022. As announced in September 2021, the Pro women will race on Thursday October 6 and the Pro men on Saturday October 8.