Lucy Charles at Sigma Sports
Last Wednesday night, Sigma Sports (www.sigmasports.com) bike store – in conjunction with Specialized bikes – hosted an In-Store with Lucy Charles evening.
It was standing room only as the popular two-time IRONMAN World Championship runner-up, answered questions from host Stuart Hayes and from the audience about her career, training, racing, equipment and more.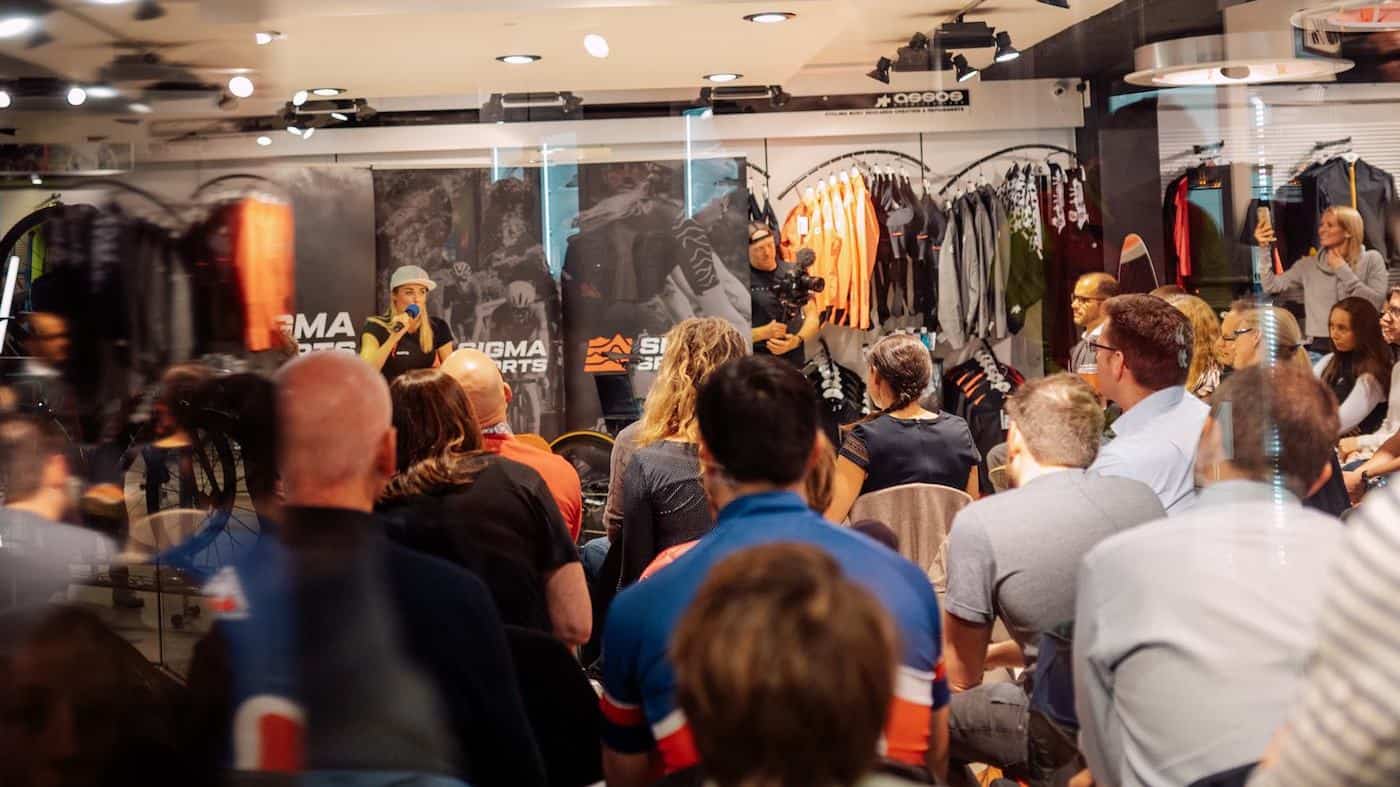 Once Lucy had finished with a vast number of selfies, autographs and more from the large crowd that had made their way to the impressive surroundings of the Hampton Wick store, I spoke to Lucy about her increased profile, her 2018 season including those World Championship Silver medals, taking a long off-season break and her racing plans for 2019.
I also wanted to follow up on an article we published in October last year, where Lucy said in a Zwift video feature, "I've definitely thought about doing the Olympic Distance… I'm definitely still young enough to have the speed for it… I haven't ruled out the Tokyo Olympics". Is the Olympic Games still in her thoughts?
I find out that Lucy won't be appearing on the World Triathlon Series in the immediate future – but of Paris 2024, she says, "The Olympics is a race that I always wanted to do as a swimmer, so if I could get there in triathlon I'm definitely not ruling it out". Check out the full interview here: