Mark Livesey at the 2019 Fodaxman Extreme Triathlon
New triathlon film released – Chasing Life
A regular in recent years at some of the most challenging triathlons around the globe, Mark Livesey had all training – let alone racing – put on hold rather suddenly in 2019. An off-par performance at the Canadaman Xtreme Triathlon proved to be far more serious than just a bad day at the office.
Rather than getting back to training, Mark was soon after in a hospital facing an unexpected and worrying diagnosis. Plans on hold, this new film charts that story and his return to racing in December 2019 at the Fodaxman Extreme Triathlon in Brazil.
We found out more about the film (which you can watch below) and what happened, from Mark himself. Have a read, then grab yourself a coffee and enjoy the film!
Why did you decide to make a film?
In July last year (2019), Endurance Sports TV commissioned a documentary which followed our race at the Canadaman Xtreme Triathlon which is part of the Xtri World Tour (www.xtriworldtour.com). It was called Together Alone (you can watch it HERE). [Ed. As we highlighted last week, you can currently activate a free, three-month subscription to Endurance Sports TV].
In a heart-stopping finish, Caroline won the race by just 10 seconds [Ed. which we covered at the time HERE]. My own race didn't go to plan and I had real problems during the event.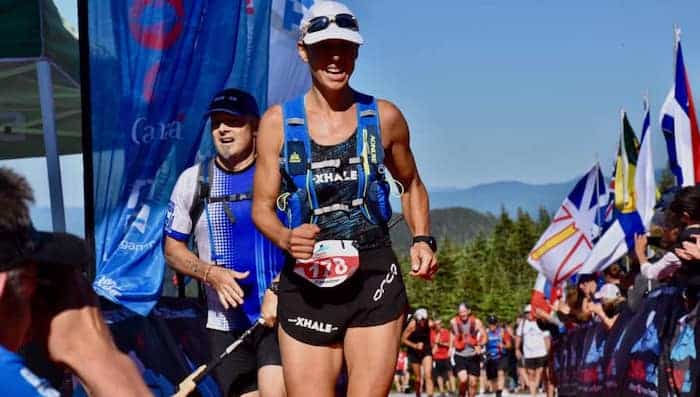 Two weeks after the race we flew to Vancouver, and during that flight a pain that I had been feeling in my calf became unbearable. I could no longer kid myself it was a muscle pain, and I agreed to go and see a doctor as soon as we landed. Six hours after an initial blood test, I found myself in hospital having numerous other tests and scans. These showed a large blood clot in my leg, and extensive clots in my lungs. The doctor who was treating me told Caroline and I that I was lucky to be alive.
I spoke about this a bit at the time on my podcast The Brick Session, as I think its important that other athletes are aware of the risks which are inherent with a sport like ours. I wanted to show this a bit more with the film and after Together Alone I thought people would be interested in the story that followed.
How did you cope with being told you could have died?
It didn't really sink in because I had mainly ignored the early symptoms. The calf pain I had put down to a muscle injury and I didn't really have any noticeable respiratory issues until the day I was in hospital. So, I didn't have time to register the magnitude of the situation really.
The thing that concerned me most at the time was not being allowed to fly home to the UK. Rather than worrying about my health, I worried only about missing out on the summer holidays with my daughter as my time with her is so precious. I suppose it distracted me from the real dangers.
I knew straight away after diagnosis that my race plans for the next few months, and perhaps longer, would have to be put on hold. I had to accept that I couldn't race the Black Lake Extreme Triathlon, which I was targeting a few months later. But straight away I started to think about racing at the end of the year. I suppose I never really considered that I could be affected for the long term.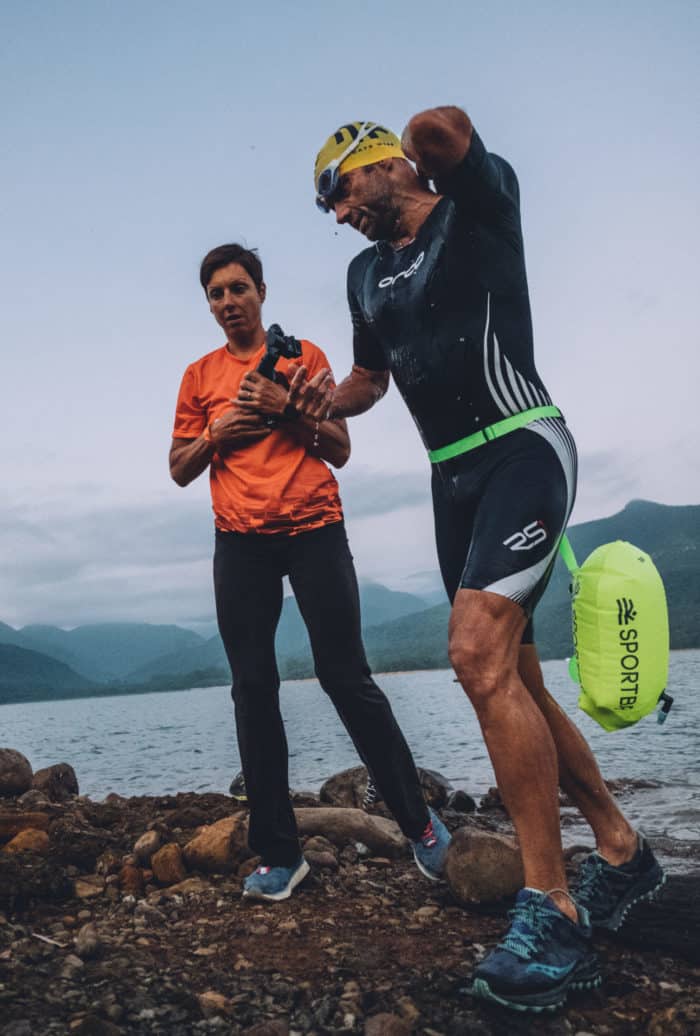 What is the film about… and why should people watch it?
I wanted to highlight through Chasing Life that there are so many reasons to do this kind of extreme triathlon. Perhaps athletes think it's hard to organise because you require a support crew, but the crew is one of the most amazing things about these races.
Xtri allows you to share the experience and makes racing about the people and the place. It's not about the individual doing the race, chasing a time, or trying to be the best age-grouper. You can't do these extreme triathlons on your own, it's a team effort.
Caroline and I wanted to highlight this aspect as well, to show that these races bring people together. Xtri is so much more than swim, bike and run. I hope people who watch it will go through some of the emotions with us, but ultimately I'd like to think people will be entertained and maybe some athletes will even be inspired to do something different.