Sprint finish required to win the Canadaman Xtreme Triathlon 
More than two years after a road rage attack which left her with a broken sacrum, Great Britain's Caroline Livesey has joined the ever-growing list of late of British athletes securing their maiden win in Middle and Long distance competition – and what a way to do it.
Caroline was racing on Sunday at the Canadaman Xtreme Triathlon (www.caxtri.com), an iron-distance event which is part of the XTRI World Tour, headlined of course by the Norseman which will host the first XTRI World Championship in 2020.
Technically, it was a gun-to-tape victory, and she was never headed at any point… though that doesn't really give you the whole story. This is an extract from her post-race report on her Facebook Athlete Page:
"300m from the top I came out of the woods and onto the road. I could see the finish line above me. The crowds were shouting, music blaring, and for the first time all day I started to believe that I had won. But at that moment I heard Franky shouting to me that Lyne was right behind me. I glanced back and sure enough she was no more than 25m away, coming at me up the hill.

From nowhere, having thought I would barely make it to the top, I found another gear. I sprinted as hard as I could up that steep hill, not knowing if Lyne was chasing me down or about to pass me at any moment. In fact she could not respond. I crossed the line just 10 seconds ahead of her. Victorious, but in total shock at what had just happened, and now well and truly spent.

My chest was heaving, and my legs buckled. After 12 hours of racing, to be so close, so insanely close, I think it was a shock for both of us and everyone watching too."
You can see just how close that finish really was here:
https://www.facebook.com/CAXTRI/videos/877356899309073/
Second placed athlete, Lyne Bessette, was twice a member of the Canadian Olympic cycling team, the 1998 Commonwealth Games Road Race Gold medallist and also a Gold medallist at the 2012 Paralympic Games in London as a pilot rider for visually impaired athlete Robbi Weldon.
It was amazing… but so hard!
Here is Caroline's post-race interview:
https://www.facebook.com/CAXTRI/videos/2572755506076445/
You can watch it all soon
Given the way that the race panned out and that finish, that would have provided brilliant content for a documentary… which, thankfully, it will.
Caroline and husband Mark (who also raced), were being followed by endurance sports tv (www.endurancesports.tv) for a forthcoming bespoke documentary on the new platform. You can find out more about endurance sports tv HERE. We look forward to seeing that one and will of course let you know when it has been released.
Canadaman Xtreme Triathlon – Sunday 7th July 2019
3.8km / 180km / 42km – FULL RESULTS
WOMEN
1st – Caroline Livesey (GBR) – 12:10:33
2nd – Lyne Bessette (CAN) – 12:10:43
3rd – Joannie Desroches (CEN) – 13:25:50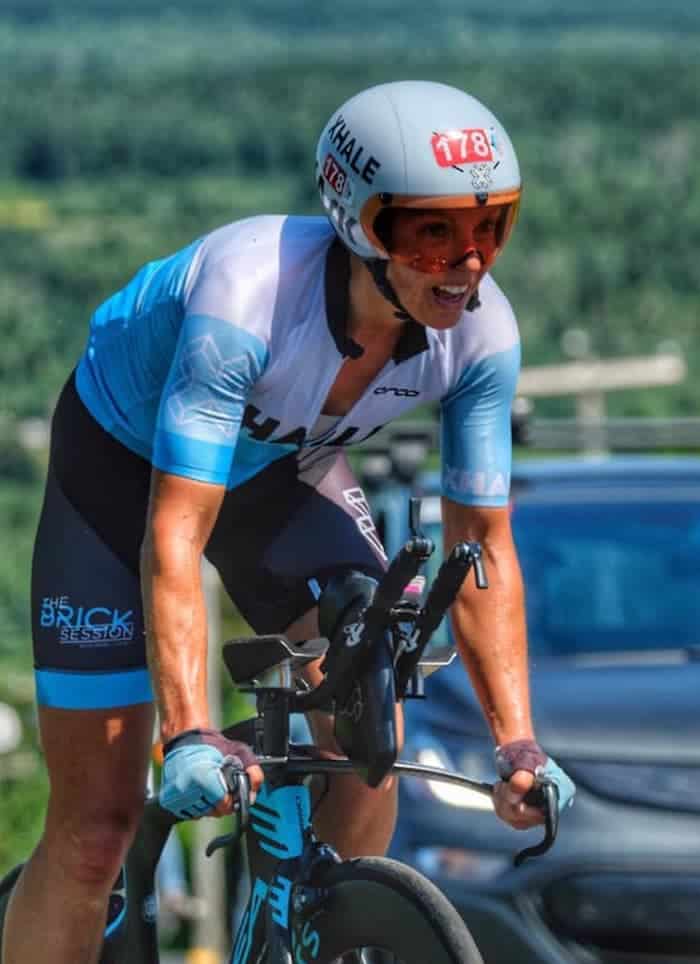 MEN
1st – Jerome Bresson (CAN) – 11:13:07
2nd – Sylvain Lafrance (CAN) – 11:14:00
3rd – Jordan Bryden (CAN) – 11:21:08
10th – Mark Livesey (CAN) – 12:24:46 (1st M45-49)