Now 28 years of age, 'Super Sam' Holness (@samholnesstri) was diagnosed with autism aged four.
For Sam, that manifested itself in terms of slowly developed social and communication skills. He didn't talk much… but he loved swimming! In a pool with arm bands, he was taught to swim in just half an hour. The arm bands were banished and never returned – he had no fear.
That sense of adventure and fearlessness will be put to good use over the coming years as Sam seeks to progress within the world of triathlon, particularly, in middle and iron-distance racing.
Following on from Friday's World Autism Awareness Day, I spoke to Sam's father, Anthony (Tony) Holness, about their relationship, autism, how that impacts their lives and why triathlon will play a key part in Sam's objectives over the coming years.
---
What is Autism?
Let's begin at the beginning. It's a term we've probably all frequently heard, but getting back to basics, I asked Tony for a layman's guide to autism.
"Autism isn't one specific thing. You'll be familiar with the term, the spectrum, which is a way to help define Autism Spectrum Disorders (ASD).
"One extreme of that might be individuals that don't recognise faces and are non-verbal. At the other extreme, you may have the OCD-type personality. These are people that can have truly incredible talent in certain environments, for example, if GCHQ were seeking people to work as code breakers, then individuals displaying those characteristics will often be their ideal candidate. Unlike the first example, they could be particularly chatty, perhaps displaying elements of Asperger's syndrome."
How does Sam fit into this model?
"Sam can have particular challenges with being comfortable in new situations and less-developed communication skills. However that also results in him applying extreme focus to his sporting goals."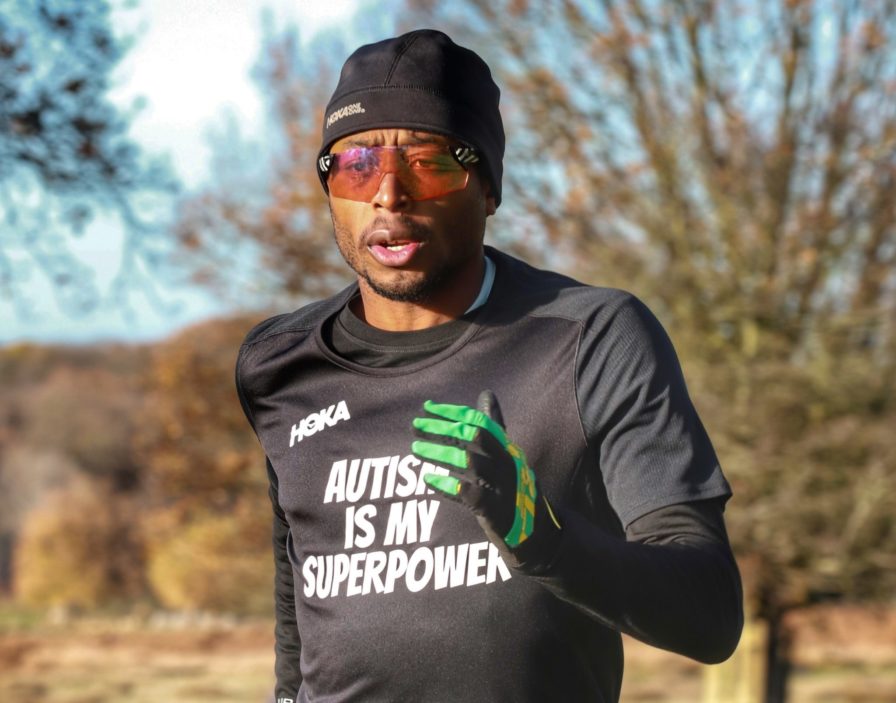 Real world impacts
The impacts of autism can have quite startling impacts on future prospects.
"Only 16% of people on the spectrum have full-time jobs. Even university graduates – like Sam – those with autism have the lowest chance of gaining regular employment."
Sport
For many newcomers to the sport, watching the likes of the Brownlee brothers at the Olympics or Lucy Charles-Barclay in Kona can be the motivation or incentive to get started in the sport. For Sam however, that is very different.
"Sam doesn't really have those external references. A great performance from Jan Frodeno is not a motivator. Triathlon, and sport more generally, allows Sam to tick three key targets – to be healthy, to be strong and provides a purpose.
"Those motivations can be internal. Completing a training session is success. So, for many let's say doing a three-hour turbo trainer session is nightmare to be avoided at all costs, for Sam, if that is the session needed then absolute focus on achieving that is the motivation."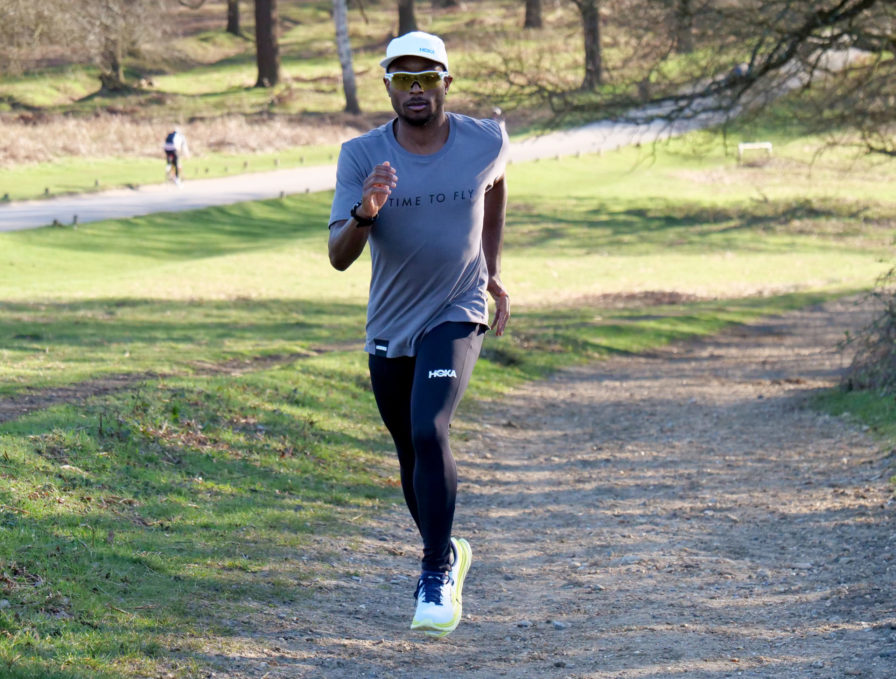 Senses
Other impacts of autism can be very heightened senses. Not talking can raise the impacts of other sensory factors, so being in a confined area, around crowds, close physical contact can create stress.
"Sam first went to a running club at 18. We wanted to help keep him active and out of the house. At first, he didn't like it due to the new environment and crowds, but progressed rapidly.
"One benefit of Autism for Sam was that he had to 'learn' to run. Most of us 'just' run, probably don't think too much about 'how' we run, and hence that's why we see different styles of running. We had an ultra-running coach give him some coaching, but initially it didn't work – there was too many things for Sam to work on at once.
"Sam can grasp things quickly via practice and seeing things visually, but those elements need to added be piece by piece. Once that communication style had been resolved, he progressed incredibly. The coach said, "I've learned so much from coaching Sam in two sessions – I'll never take a penny off of you."
The route to triathlon
Sam did some events like parkrun and some 10k's, with the London Duathlon being his first multisport event. Being a familiar location (Richmond Park) from his training and traffic-free, this was an ideal way to overcome some of the potential issues of a large, crowded event. "Sam was excited after that, it was one of the his first medals, it gave hime confidence and he said he wanted to do it again."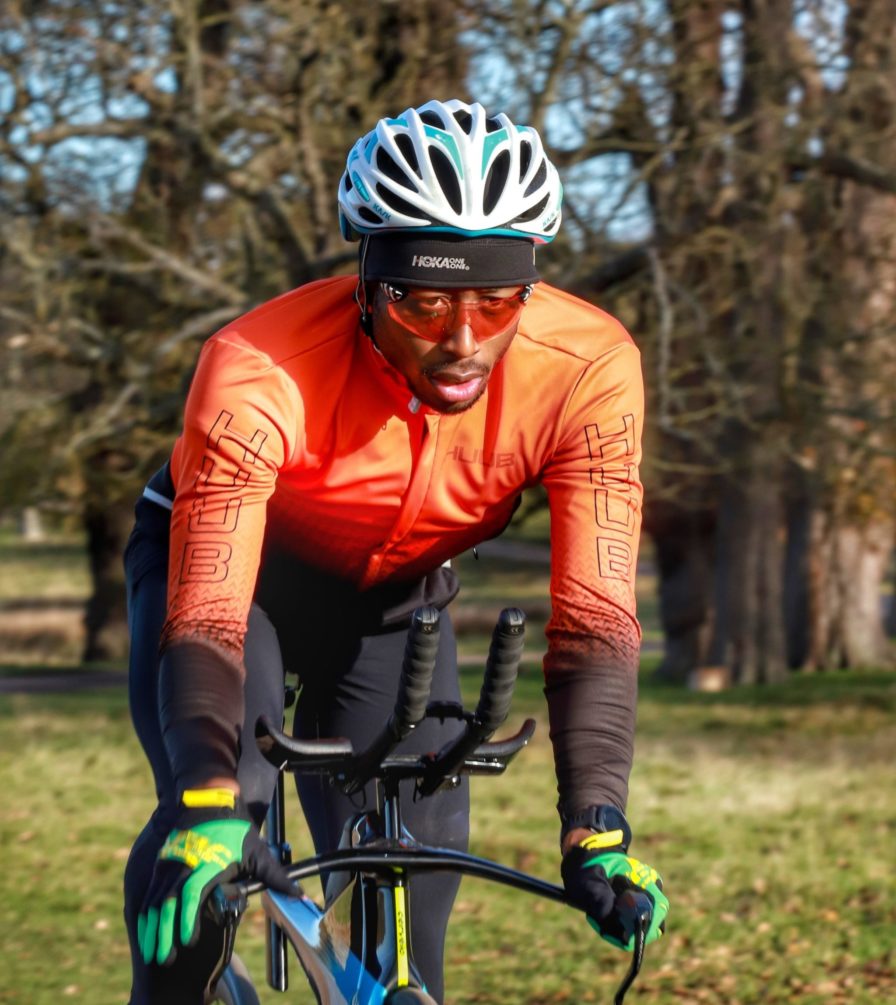 From there, the progression was also chosen for a reason; the flat and traffic-free / secure venue of Eton Dorney. "Preparing for that, we found that watching videos was a huge help, making things like transitions / mounting etc familiar, before getting to the venue."
Given the stresses that can be caused by things like a swim start – crowds, physical contact, being hit etc. – I wondered how Sam overcame those fears, in order to get through the race?
"Sam needs to have alternatives. In the case of triathlon, he wanted to race so much (positive) that he was able to shut off the those factors (negative). Thus, his desire to race is greater than his apprehension of the environment he is in."
Tony is also Sam's coach – what is Sam like as an athlete?
"Structure is good for Sam. He used to do Judo for example, which is also structured in terms on how you progress through the coloured belts. Thus, a piece of paper on a bike / indoor trainer, with the session and specific targets works incredibly well for him. Ultimately, for Sam it comes down to does he want to do it? If he does, he'll find a way to get it done, despite the potential traits of autism that could otherwise get in the way.
"At University for example – he graduated in Sports Science in 2017 – he was NEVER late for a lecture. Similarly, he never wants to miss a training session."
After racing at Leeds, London and Hamburg following completing his degree, he really enjoyed those events, was focussed and made great progress. He stepped up to longer distances at IRONMAN 70.3 Cascais (Portugal) in 2019 and we knew he wouldn't stop. We made some mistakes (around nutrition) which impacted him on the day, but after that, we decided that this would be his direction for the next few years. As with the statistics on employment, expectations for people with autism can be low, but triathlon provides the structure and direction Sam needs."
What's next?
"With no family commitments, kids, mortgage… it's the perfect time for Sam to focus on something that he enjoys, is making progress on and helps maintain his physical and mental health. Our – my wife and I – goal is to help create an environment for him to be successful."
Before the pandemic, the plan was for Sam to move to Ironman. His aim is to be the best he can be against adversity and hopefully qualify for Kona along the way.
Tony has a clear 'big picture' approach, "As long as he's healthy, we'll just keep it simple."
Announced last week, Sam will race IRONMAN Ireland, Cork. He also has slots for IRONMAN Wales and IRONMAN Frankfurt – but predicting exactly what will happen, as we all know, is pretty difficult at the moment.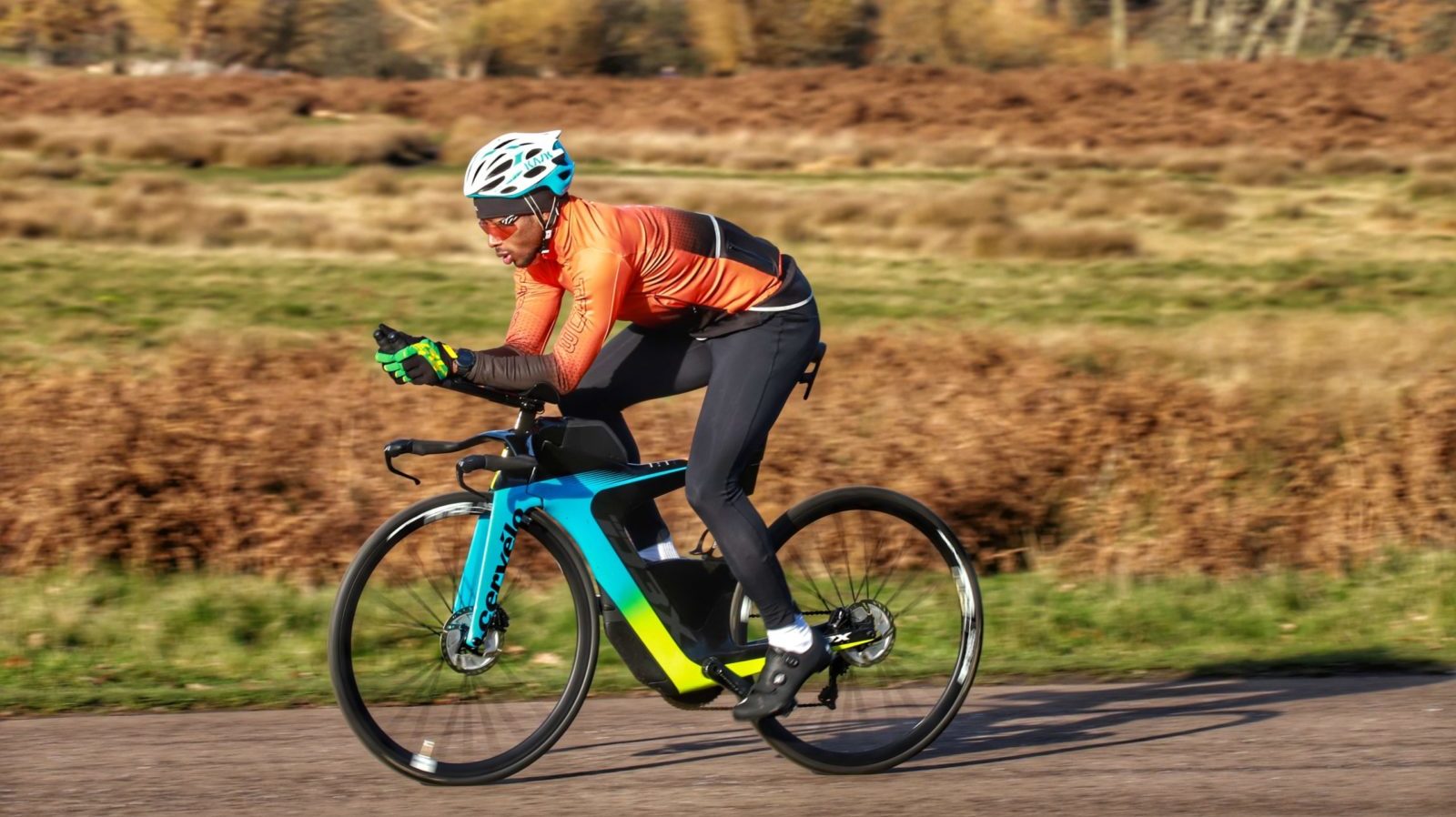 To keep things varied during COVID, Tony has introduced Sam to (Concept2) indoor rowing. Not surprisingly, with his focus, being able to do long sessions (and avoiding the impact of running), sticking to a plan and staying focused on the data in front of you, has been a natural fit for Sam.
Despite the impacts, challenges and adversity that autism can provide, Tony was keen to highlight the following, which is a great way to close:
"Sam is a triathlete that has autism, not an autistic person that does triathlon"
YOU CAN TRAIN WITH SAM!
This Wednesday, 7th April, Sam will be the guest rider leader for our popular weekly TRI247 Workout Series on Zwift.
ZWIFT EVENT LINK >>> https://www.zwift.com/events/view/1980889
Join as at 7pm UK-time for Sam's Double Dozen set – and hour of structured training and chat with athletes from around the world.