Initial thoughts on the debut of Super League Triathlon
Until recently the Lead Performance Coach at Triathlon Scotland, Blair Cartmell – like most of us it seems – was up early this morning and enjoying the excellent live coverage of the first day of Super League Triathlon from Hamilton Island, Australia. You can find out how the racing went HERE.
While we are barely ten hours on since racing finished – and with two more days to go – what are his initial thoughts from the race, the format and how it might / could / should impact the sport and its athletes moving forward?
Read on to find out…
(All images are courtesy of Delly Carr / @Dellyphotoninja)
---
There has been an air of excitement and growing anticipation of the new Super League Triathlon over the past couple weeks. A format re-born from the F1 Triathlon series 20 years ago and the vision of arguably the most well known face in Triathlon, Chris McCormack.
You have to commend Macca for his vision and getting it off the ground and running. The whole production was very professional and a breath of fresh air. This of course was not without significant investment and corporate backing, but it shows what can be done where there is a will. There are still two days of racing left, and I am intrigued to see how it develops. It will also be interesting to see how the series itself develops; will it be a flash in the pan or will it have a firm foothold within the season going forwards to really become a focus for the athletes and coaches?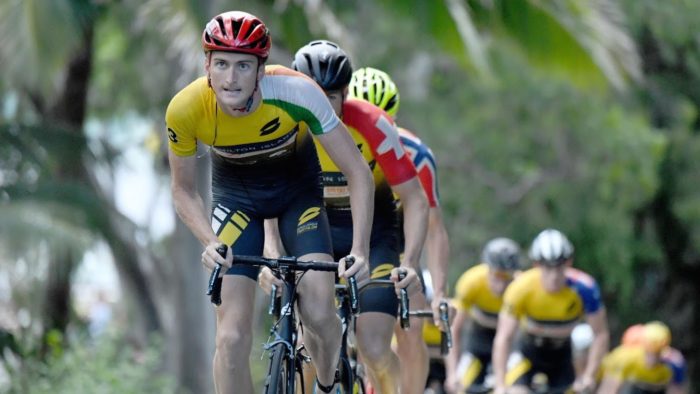 I am a huge fan of the format and I think it will engage a whole new audience. It is unpredictable, exciting to watch and certainly not boring! We witnessed the best athletes in the world suffering more than you may have expected due to the nature of the format. They are just not used to it! It is totally different to the template of racing they experience at WTS races and that showed in the results. If it is to become a series then athletes will start to adjust, but right now it is a steep learning curve for them all. No one in the current line up experienced racing the F1 series that was so famous in the 90's. Those athletes grew up with it and developed them as athletes. The current athletes have developed through a different format of modern racing.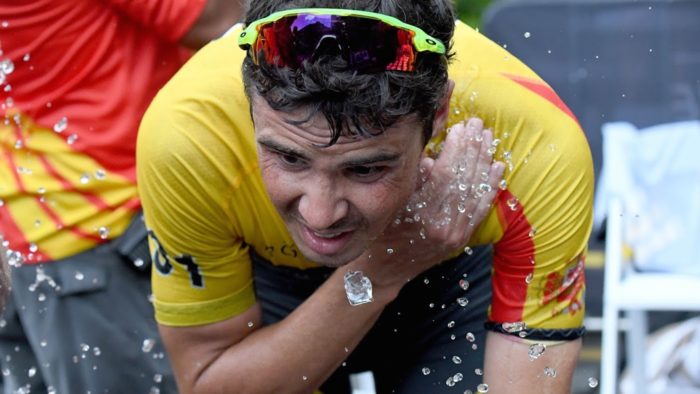 The start list for this race was invite only; 24 of the best athletes in the world as a mix of ITU stars and some long course athletes too. You could argue about why some athletes were invited and that there are better athletes left at home who could be racing. If this series is to grow and develop, it will be interesting to see how other athletes will get a chance to race if they want to. However, you again have to give Macca credit for getting the line up of athletes he has.
He had to get the best athletes to this first race in order to give it the kudos and promotion required to get it off the ground – whether they are ready to race or not! You may question the motivation for athletes to be racing this format in March in between two WTS races, in an exotic holiday location a bit off the beaten track! Prize money would be the obvious reason along with the appearance fees that the top athletes will most certainly be receiving. This was obvious in the case of Alistair Brownlee who was clearly not in the shape required to contend for the win. But hey, Alastair has absolutely nothing to prove and by him simply being there the race has an instant increased level of awareness, which can only be a good thing for the sport and something he is passionate about.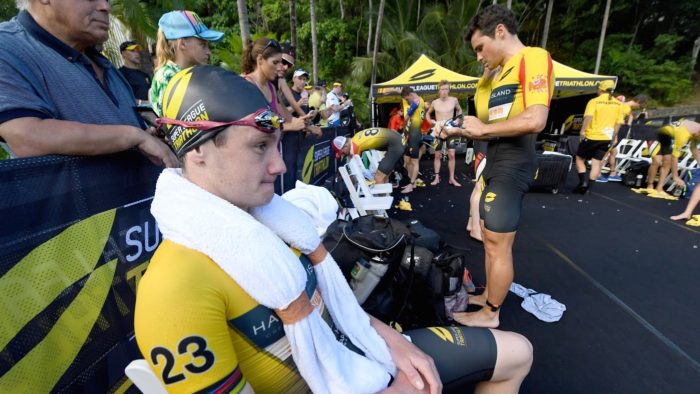 It would have just been nice to see him race the format at his best, rather than barely getting round. It just highlights how brutal the format is. But it also poses the question of where it fits in the season going forward. I would be interested to see what National Federations and personal coaches feel about the inclusion of this race in an already busy season. However, it is difficult to deny athletes the chance to earn good money if they are given the opportunity.
Is there an opportunity for federations / race organisers / coaches to see this format as an opportunity to develop athletes and even attract athletes into the sport? I really like this type of racing for young athletes; it is fun, and can develop so many skills from an early age- transitions, tactical thinking and decision making during the race among just a few. Because the racing is so short, athletes learn from an early age how to race and race for the win, not just about getting round. I know Darren Smith did a lot of this type of work in training with his athletes. Any opportunity to create more racing like this for athletes is a no brainer and most importantly it is fun! Mixing up the format just creates more rounded athletes in my opinion.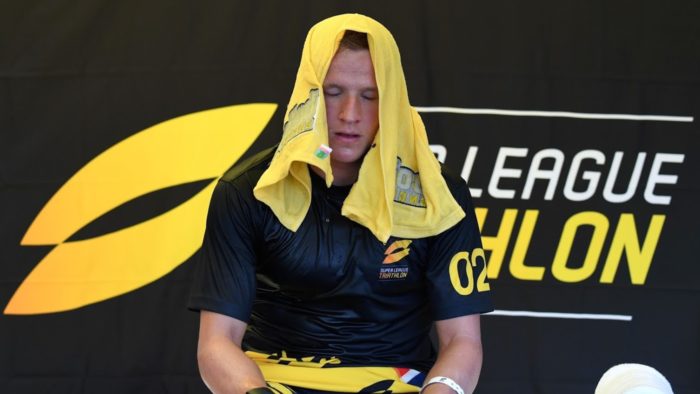 So while the super league triathlon is fantastic for the promotion of the sport and an opportunity for the best athletes to make money and showcase the sport, I also feel it is an avenue for federations to develop athletes by using a fun,dynamic and appropriate method of racing. Certainly this argument could be strengthened if the Olympics become a sprint race and not forgetting that the Commonwealth Games is now confirmed as a sprint.
But in the meantime, I look forward to the next two days of racing and kudos again to Macca for his vision and making it a reality. I really hope this race is the start of many and here for the long haul.