Fit4bike BA System 2.0 – Biometric Adjustment System
As triathletes we all know the importance of a proper bike fit and we are lucky to have plenty of options when it comes to fitters/products to get us to that optimal position. Every now and then something comes to the market that catches our eye and today that is the BA System 2.0 by Fit4bike.
"A game changing simulator that gets assembled on a rider's own bicycle and remotely controlled by the bike fitter to calculate all setup parameters and components required for an optimized bike fit."
The BA System is mounted to the bike (seat post and stem) and can be operated remotely from the computer to adjust saddle and handlebar position while you are on the bike. If you watch the teaser launch video where the system is used to fit pro rider Mikel Landa you can see the system moving and making adjustments:
https://youtu.be/8Nw5FPgE1w8
The BA System comes with three handlebar types and three software modes in order to fit road, mtb and triathlon/TT bikes. As well as the moving components the system is connected to a database with all the latest frames, saddles, hoods and pedals loaded in.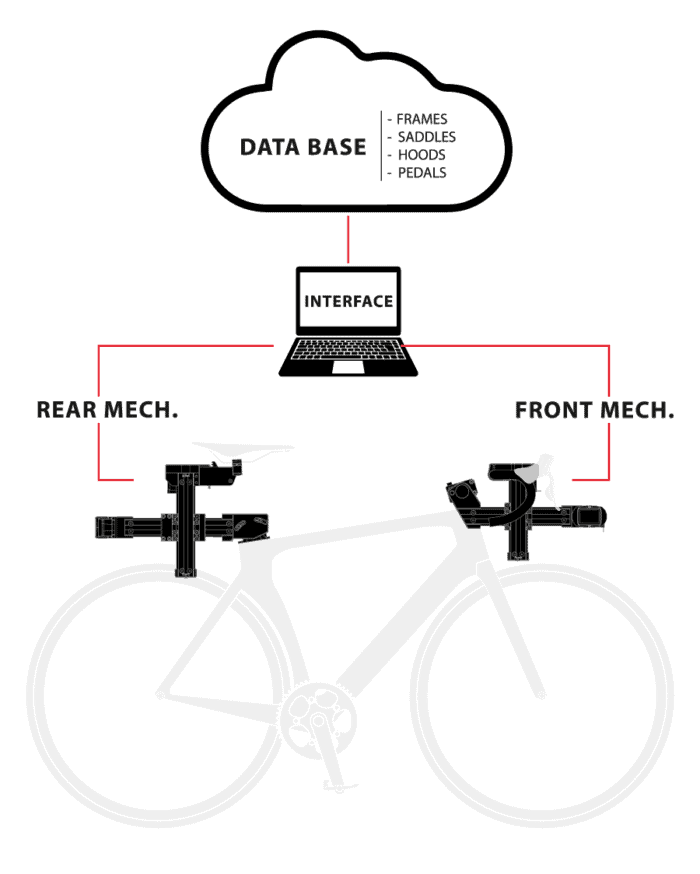 The other major selling point is that the system can be packed into a flight case so is ready to travel. Price is on application and you get the full details from the Fit4bike website.
Coming to a bike fitting studio near you soon? Maybe…