Hammerhead have just announced the introduction of Strava Live Segments for its Karoo head unit (which we previously reviewed HERE).
Strava Live Segments will be available on May 7th, allowing riders to enjoy beautiful real-time Strava segment insights with live data for segment QOMs/KOMs, the rider's previous best time, and that of the rider's closest rivals.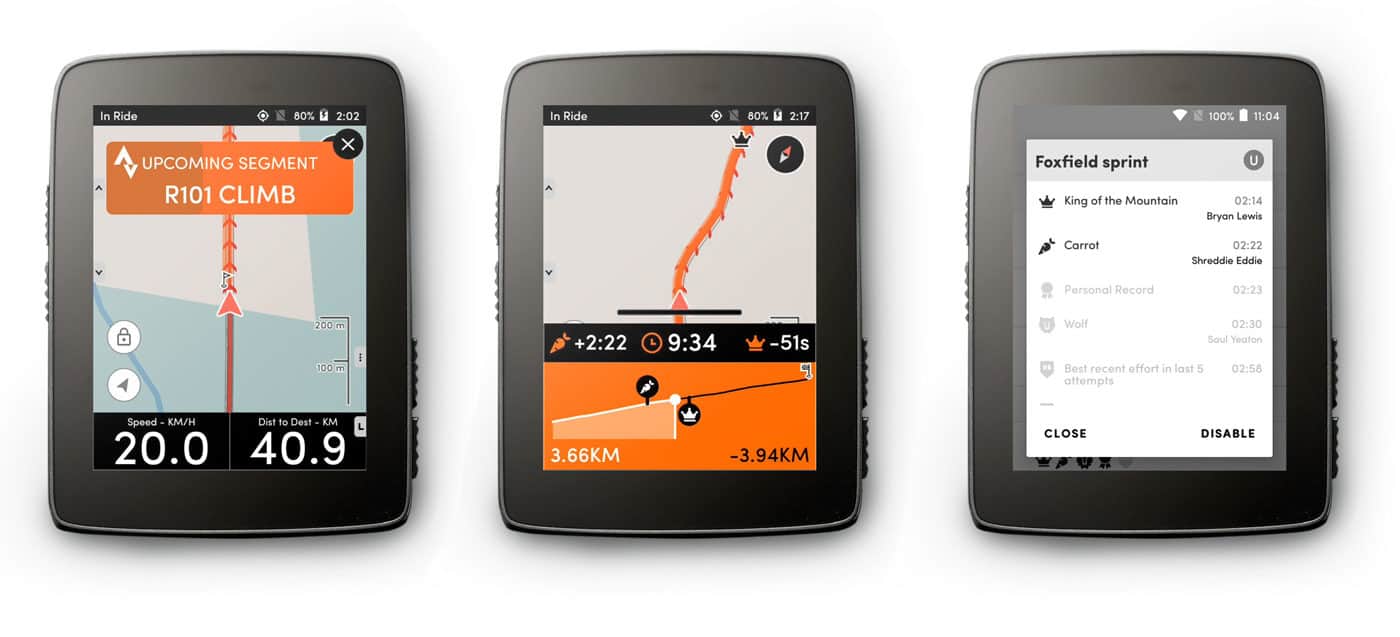 Following the announcement that Karoo 2 is under development and expected to launch later this year, Hammerhead is committed to Karoo users and will continue to support the Karoo with software updates and technical support. Strava Live Segments is one of many impactful feature additions due to land on the Karoo in 2020.
Designed to be the best Live Segments experience available on any device, the feature helps users meet their goals and take out the competition as they hunt for the top of the leaderboards.
Strava Live Segments will be available on the Karoo from May 7, 2020.
While you are here, Lance might have let the cat out of the bag about Karoo 2 and DC Rainmaker is on the case HERE. And officially at the Hammerhead website HERE.