Chasing Outlaw Triathlon success…
The Planet X EXO3 TT/Tri bike of Karl Alexander
2016 saw one of the most exciting finishes of the domestic triathlon season in Nottingham, where after being behind for almost the entire race, defending champion Karl Alexander overtook race leader Simon George in sight of the finish line, to win his second consecutive Outlaw Half Nottingham by just eight seconds. You can read Karl's report on that race HERE.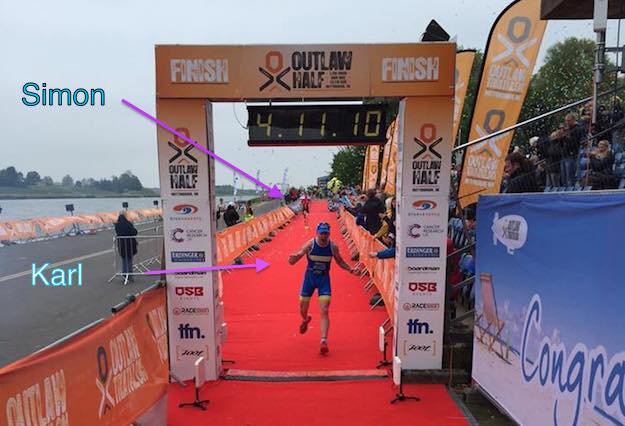 As he told us in a recent interview, Karl is targeting an Outlaw Half "three-peat"on 21st May in Nottingham. He'll also be racing the Outlaw Half Holkham (2nd July) and full-distance Outlaw (23rd July), hoping to erase the memories of injury-induced DNF's at both events in 2016.
He'll have a new bike for 2017 – this Planet X EXO3 TT/Tri – the latest incarnation of their 'Exocet' range.
For full details on the bike, scroll through the image gallery above
"I was lucky enough to test ride the prototype of the EXO3 a few years back and provide Planet X with feedback. Since then I've been really excited to see and ride the finished bike and I have to say it was well worth the wait. This is a seriously fast bike, even standing still it looks quick!"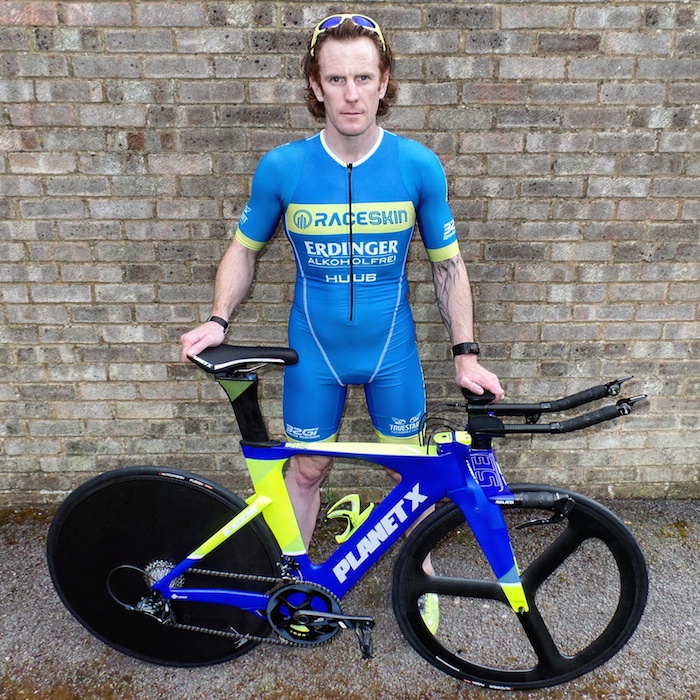 For more on the EXO3 range from Planet X, visit: http://www.planetx.co.uk/c/q/bikes/tt-and-triathlon-bikes/exo3