"Taking aerodynamic shapes to new extremes"
TITICI have just launched their latest aero frame, the F-RI02. The Italian brand have been producing bikes for decades and this is the progression for their first aero frame, developing an even more aerodynamic frame.
'Handmade to measure in Italy since 1961', TITICI is not a brand I was aware of previously, and thus this is something different to the more familiar brands we typically on these pages. Because of the total customisation available – colours, measurements, geometries – this won't come cheap from around EUR 5,000 for the Standard frame kit. But, if you want something that certainly stands out from the crowd (and have the funds available…), then if an aero road bike if on your wish list, this is quite a stunner.
Here are more details on the new model.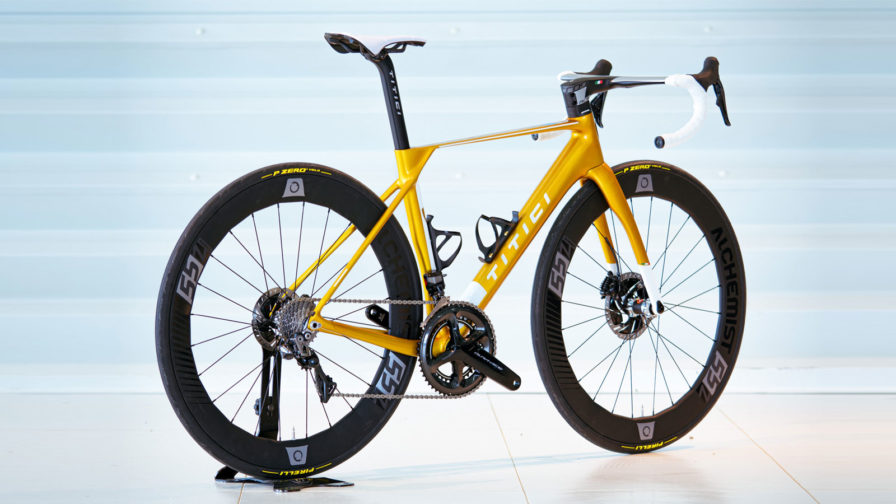 Key Features:
Material: Blend of multilayer carbon fibres (3K, 6K, T700, M30, Unidirectional)
Construction method: PBW (Progressive Bandage Workmanship)
Thru axle: 12 x 142 mm
Bottom bracket: Pres Fit 386
Customization on request: Di2 Disc, AXS Disc, EPS Disc
Fork: TITICI RD Integrated
Headset compatibility: FSA ACR, Deda Elementi DCR
Seatpost: TITICI AREO2 Seat (-25 mm or 0 mm)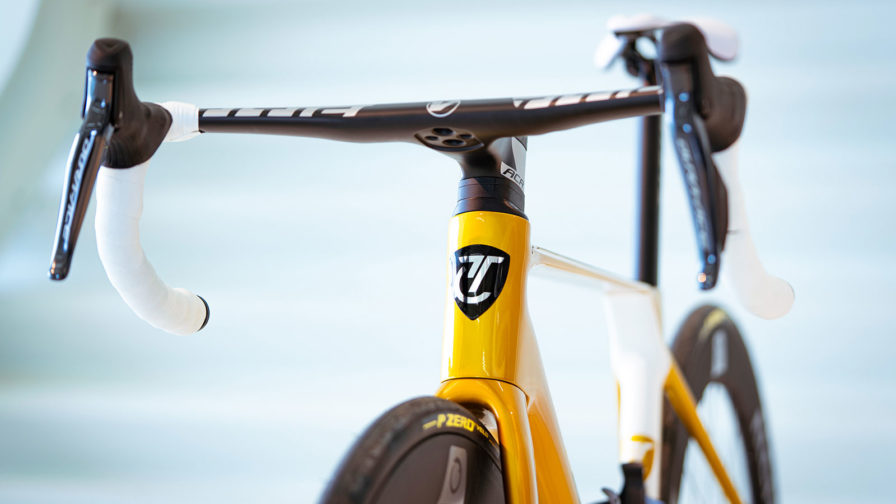 Frame F-RI02 is supplied in two versions:
Standard frame kit: includes frame, TITICI RD Integrated fork and TITICI AREO2 seatpost
FSA frame kit: includes frame, TITICI RD Integrated fork and TITICI AREO2 seatpost, FSA ACR Integrated headset and Vision Metron 5D ACR Integrated handlebar
The new frame is claimed to be lighter with up to 18% more shock absorption than a standard model for both high and low frequency vibrations.
Aerodynamics
The frame has been developed to push aerodynamic design with the seat tube, down tube, head tube and forks vastly reducing drag coefficients. The result is the fastest and most aerodynamic frame TITICI have ever made.
The F-RI02 is set up for full internal cabling. The cross-section of the head tube has been increased to 1.5 inches and is compatible with FSA's ACR system and Deda Elementi's DCR.
That gives you the option to use a "plug-in" solution for passing all your cabling through the handlebars. The advantage being you get a slicker designed cockpit, further improving the aerodynamic shape and TITICI style.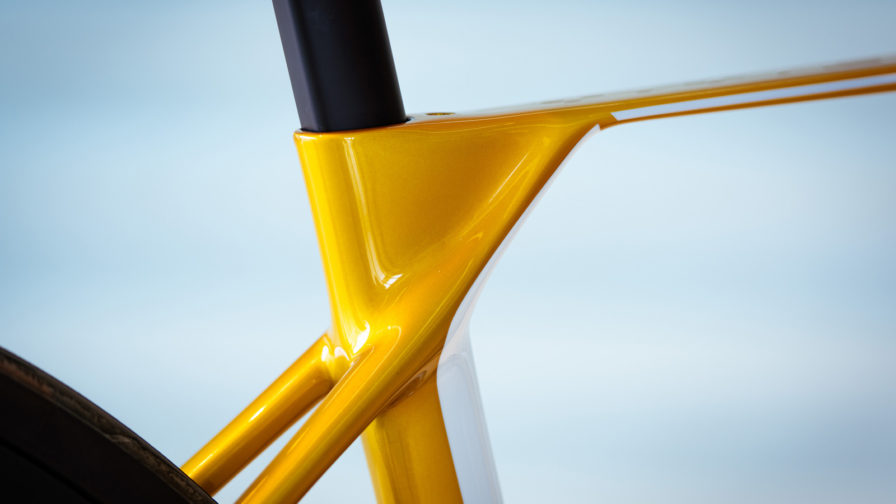 A Thorough Redesign
TITICI state "Its entire design has been rethought, for a 10% saving in weight compared to its predecessor, the F-RI01. The seat tube has been reduced in dimensions, the seat post has been made lighter and more compact. The down tube and head tube have become a monocoque to guarantee higher stiffness and greater steering stability, especially on the downhills. Meanwhile, the rear triangle has been totally redesigned to reduce weight and boost performance.
"The new carbon layering system has also allowed us to save precious grams, creating a frame that's aero but also much lighter."
You can find more at their website here or email them here.
Retailers interested in becoming a TITICI stockist, please get in touch with them here.