With its support of the HUUB-Wattbike track cycling team and the launch of the Core cycling range, HUUB is making a solid move into the world of cycling.
Here, Chris Hovenden tests the HUUB Core Cycling Thermal Bib Tights from that collection.
---
Product
HUUB Core Cycling Thermal Bib Tights
Price
£119.99
Sizes
XS, S, M, L, XL, XXL
Men's and Women's versions
Colour
Black, with red and white accents
Website
https://www.huubdesign.com
The vast majority of HUUB's wetsuits have a strong black (to be expected for a neoprene item!), white, and red colourway. Their Core Cycling Thermal Bib Tights stick firmly to this theme – and I quite like the simple the look (although some may prefer brighter colours for winter riding).
When buying thermal tights the primary objectives are finding leggings that are warm (obviously), durable, along with being comfortable on what are likely to be longer/base mileage rides.
Unless you are looking for tights to simply be worn over or under a pair of bib shorts, a pair of winter tights is only as good as its chamois. The good news in this regard is that the HUUB Core Cycling Thermal Bib Tights are equipped with a comfortable insert which performed well on rides ranging from 2 to 4 hours, and when in an aggressive position hanging on to the wheel in front or sat more upright, cruising along.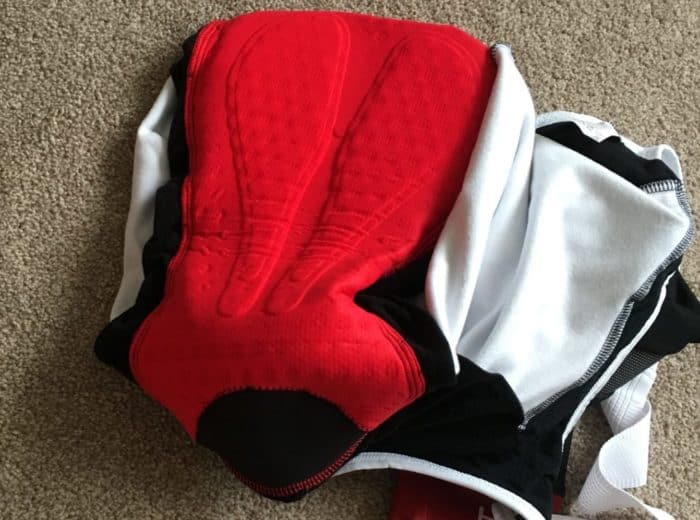 From a distance the tights look like you have paired bib shorts with leg-warmers – the side panels of the upper thigh are classic lycra, whereas the remainder of the leggings are textured and slightly bumpy to touch.
Against your skin the leggings are soft and have a thermal lining; and, the athletic cut provides a noticeably supportive fit without feeling restrictive – a criticism I have had of other 'thermal' leggings.  However, the counter to the relative flexibility of the HUUB Core Cycling Thermal Bib Tights is that, compared to tights with particularly thick front panels, on the coldest days my knees did get a little cold, especially when descending.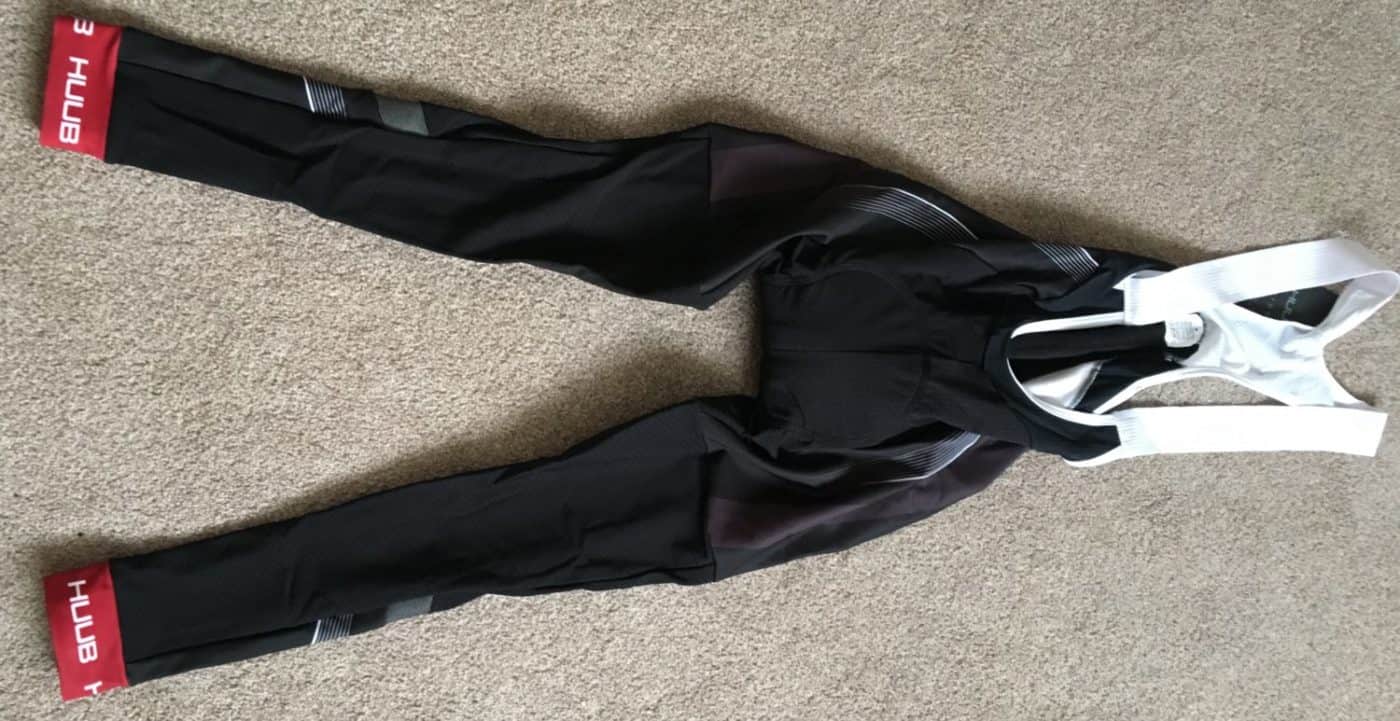 HUUB has clearly thought specifically about the design of the braces and the upper – the braces are very comfortable, they sit wide on your torso so that you don't feel restricted when breathing, whilst the upper is stretchy and breathable. One point to note, although not an issue over the few months of testing, I have some concerns that the braces may stretch/become loose over time.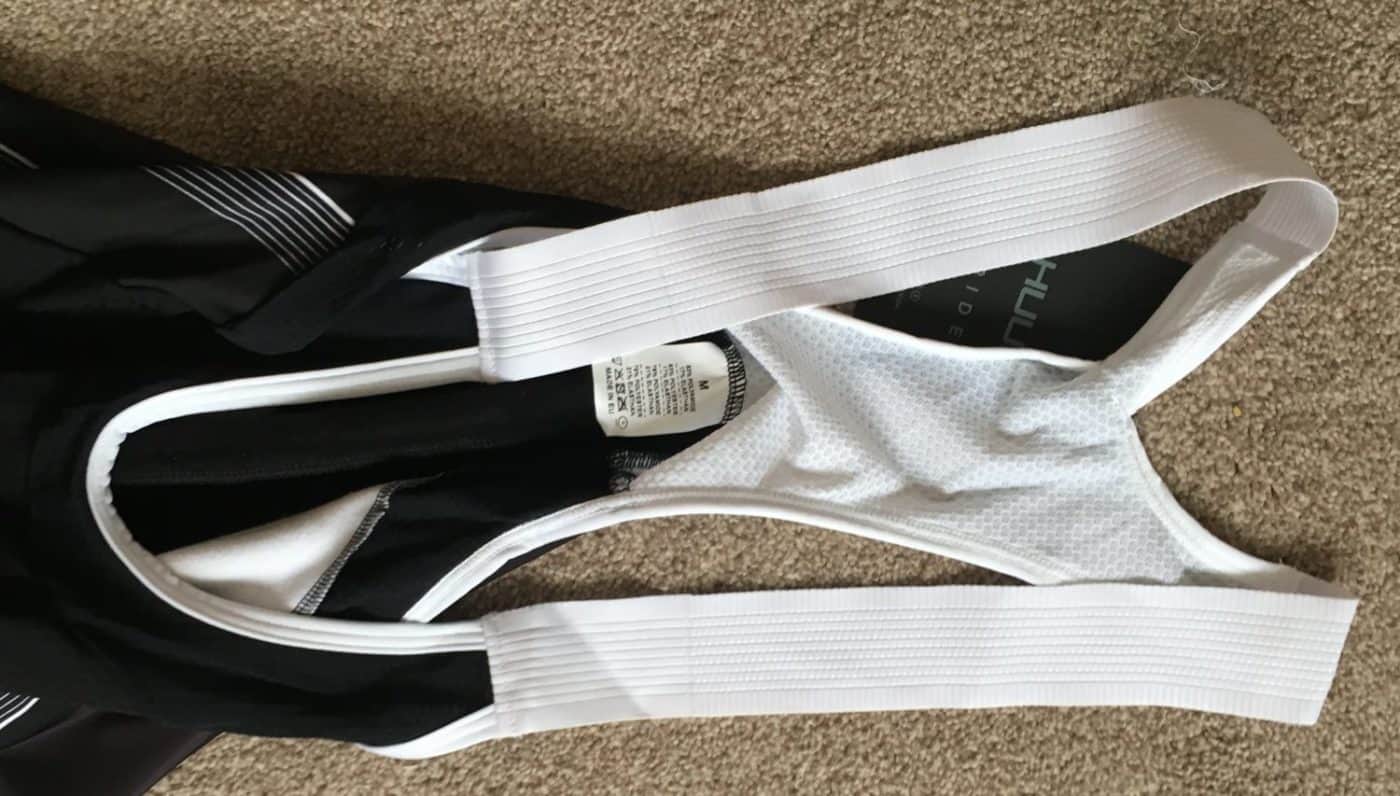 Despite the lack of zips or hoops, the ankle opening was flexible enough to slide your foot through without any substantive effort (unlike some leggings). Also, the silicone grippers prevent the leggings riding up, which along with the generous length leg meant there were no unwanted gaps between overshoe and legging.
Lastly, there are reflective decals on the ankle/calf to aid visibility.
Verdict: A solid effort from HUUB which performed well for most winter rides, just on really cold rides you'd want thicker tights.