Aqua Sphere is launching the FINA approved Fastlane, a low-profile micro gasket goggle which combines competition level technology and superb comfort. On top of that they are excellent value for money too.
Designed in Italy with Aqua Sphere's latest lens technology, the Fastlane is a small goggle with big vision, delivering asymmetrical, anatomic curved lenses for a wide field of vision in a streamlined low profile. Ideal for competitive pool swimmers who desire the small fit of a micro gasket, the goggle's ultra soft Silicone inner-eye gasket ensures maximum comfort whilst providing a leak resistant seal.
Fastlane is available now in a range of lens options to cope with both artificial indoor and outdoor light conditions.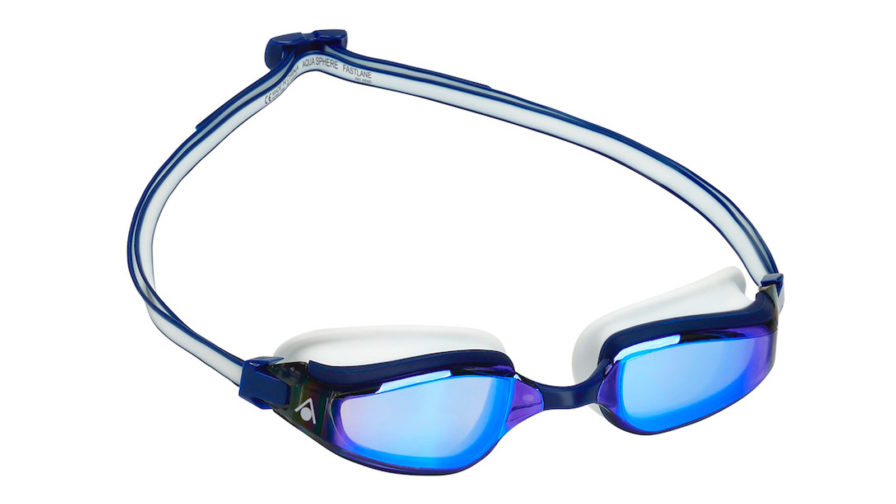 Retail prices start from a very reasonable £17.50 for smoke lenses, £22.50 for silver mirrored lenses, and £26.50 for titanium mirrored lenses in a choice of pink, red, blue or gold which are superb for enhancing colours and contrasts.
The Fastlane's patented curved lens technology provides the swimmer with expanded peripheral vision, allowing for sighting on both sides to see race opponents and lane markers without having to alter head position or compromise your stroke.
The Aqua Sphere's clever Strap Management System enables the two straps to stay in uniform formation, providing greater stability during dives and turns, and the streamlined low profile E-Z Adjust side buckles allow for precise strap adjustment without over tensioning. The ultra soft gasket delivers maximum comfort and the adjustable nose bridge has four interchangeable size options to provide a perfect personalised fit.
For more info on the new Fastlane and the rest of Aqua Sphere's range of goggles and masks for pool and open water, please visit www.aquasphereswim.com/uk