HUUB release interchangeable lens prescription goggle
Expanding the market for their existing premium Altair Swim Goggle, HUUB Design have added a range of prescription swim lenses which fit the interchangeable lenses of that range-topping model.
Here are the initial details from the Derby-based brand.
---
HUUB strive to deliver what competitors want and following a huge amount of requests for a prescription goggle they believe they have created the perfect solution. HUUB's new Altair Prescription Lenses are designed to be used with their most adaptable goggle – the Altair.
The Altair Prescription Lenses are identical to those found in our premium goggle, ensuring that you don't have to compromise style over function. The additional prescription lenses are £12.49 each RRP and are suitable for myopic correction (short-sightedness) and are available from -1.50 to -6.00 in increments of 0.5. Designed to give you razor-sharp vision in different light conditions you simply swap the standard-issue lens to match your prescription.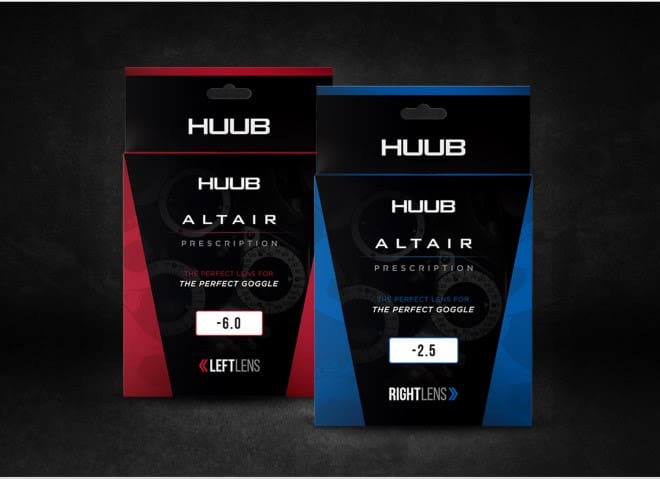 HUUB have wanted to bring a prescription goggle to market for some time but didn't want to sacrifice design for a prescription lens. The triathlon and swim specialist knows the Altair Goggle is good enough, as it has been one of their best sellers for many years and like all HUUB products it is not just customer feedback, the science also says so following rigorous testing. With the optional addition of prescription lenses for this interchangeable lens goggle, it just got even better. Made from the highest grade poly-carbonate.