This week we have three offerings; Maurten Drink Mix 320 CAF 100, Runtime nutritional meal replacement and several items from LOMO – a selection of warming lakeside beanies and a safety tow float.
Maurten Drink Mix 320 CAF 100
What Maurten say: Caffeine, carbohydrates and hydration. Everything at the same time – and at levels that make a difference. The DRINK MIX 320 CAF 100 has it all. By utilising our hydrogel technology we've even managed to control the bitterness that caffeine usually results in – without any added acid, flavours or colorants.
HOW DOES IT WORK?
When mixing DRINK MIX 320 CAF 100 with water you get a hydrogel sports drink containing a high concentration of carbohydrates and caffeine. The drink instantly converts to hydrogel in the acidity of the stomach. The hydrogel enables a smooth transportation of the drink through the stomach to the intestine where the water, salt, and carbohydrates are absorbed.
AMOUNT OF ENERGY
Studies have shown that our bodies can make use of up to 90 grams of carbohydrates per hour. One DRINK MIX 320 CAF 100 sachet, mixed with 500 ml of water contains 80 grams of carbohydrates.
TRI247 say: The sachet mixed easily in the bottle with all the powder quickly dissolving into a clear solution. Taste is sweet, sugar solution sweet, which is actually an interesting alternative to the raft of flavoured products out there.
On the road the drink was easy to consume. It's sweet flavour not overwhelmingly cloying and less of an artificial aftertaste some flavours leave you with.
Find out more at the Maurten website HERE.
---
Runtime Meal Solutions
Runtime offer a range of drinks and powered drink meal replacement solutions, designed to be fast and nutritionally balanced and keep you satiated.
Containing Isomaltulose, a by-product of sugar beet fermentation this apparently has a claimed slower effect on blood sugar levels than usual sugar ingredients like glucose, fructose, plain sugar. This can mean you are less likely to snack to maintain energy levels.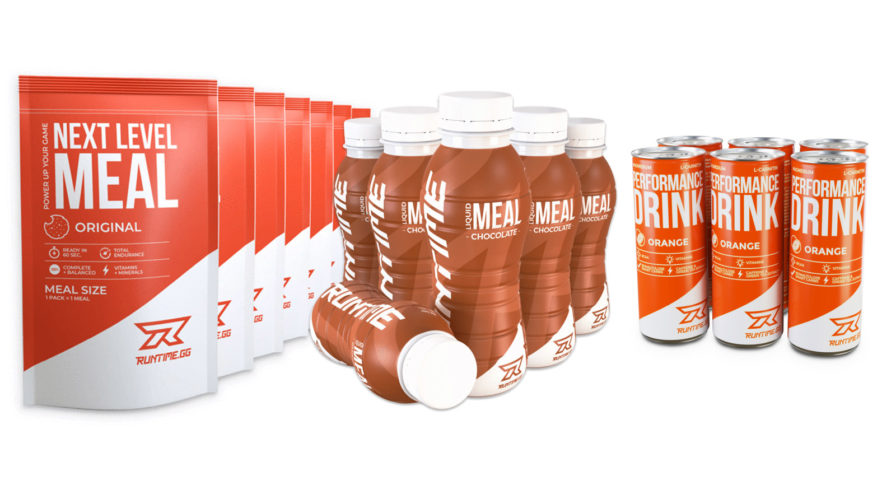 Unlike traditional sugars, Isomaltulose is a low- glycemic, slow-release carb fuel that provides functional benefits. A full bottle consumption promotes sustained endurance and fat burning during exercise. The main impact of the slower breakdown rate of Isomaltulose is that the resulting glycaemic and insulin responses in healthy individuals and those with type II, non-insulin dependent, diabetes are reduced.
Drink Features:
20g Isomaltulose
3g BCAA
80mg Caffeine
Green Tea Extract
Ginseng
Guarana Extract
Flavours: Berry and Orange
Plenty of caffeine on a par with the Bullish one and very refreshing it is too. Both berry and orange flavour deliver a decent crisp bite. Be warned they are rather moreish and you might be tempted to grab a second can!
Liquid Meal Features:
21g Isomaltulose – for balanced energy
2.5g BCAA – for faster recovery
23 – Vitamins & Minerals – to improve immune system
3.5g Fiber – to improve digestion
20g Protein – to help build muscle mass
Flavours: Chocolate and Vanilla
Next level Meal Features:
7.8g Isomaltulose – for balanced energy
2.4g BCAA – for faster recovery
41g Oatmeal – to provide nourishment
25 Vitamins & minerals – to improve immune system
1.8g Fiber – to improve digestion
19g Protein – to help build muscle mass
Flavours: Original, Chocolate, Strawberry, Lemon Cheesecake, Coconut, Banana, Matcha, Watermelon, Lime, Mango, Caramel, Chai Latte, Cherry, Wild Berries
Mixing with 300ml of water (you can use milk too), in the shaker delivered a creamy mix. First up to the test was Lemon Cheesecake, this was going to be tough as I am very partial to a lemon cheesecake. Opening the shaker I was greeted with a distinctly biscuity aroma. Tasting confirmed the biscuity taste and lemon zing. Consistency with water was a lot more palatable than I expected. The resulting mix perfect for those not wanting to mix with diary.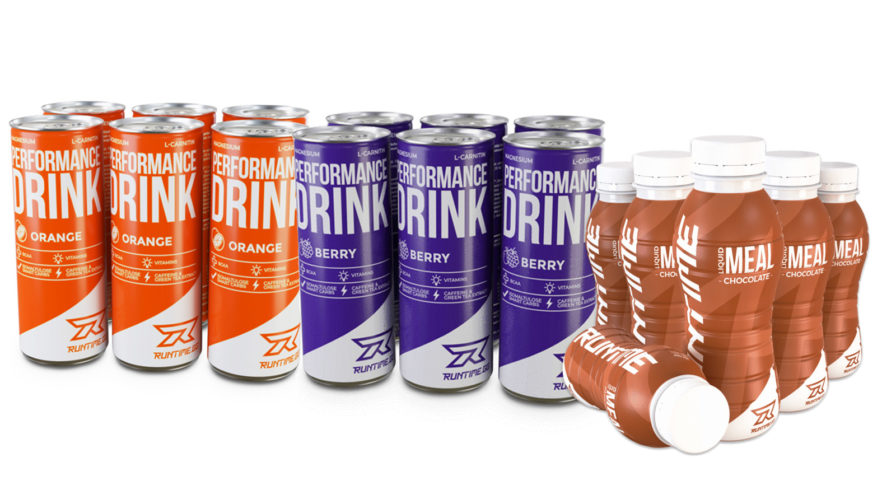 The banana, strawberry and coconut varieties actually contain freeze-dried fruit or grated coconut respectively. A very interesting addition to the texture. Very nice.
Plenty of flavour is delivered across the range so you won't get flavour fatigue! So far the tested flavours have been authentic and interesting. The freeze dried banana was pretty much spot on and the cheesecake a big hit!
They have an amusing product video that tells the story of Isomaltulose versus normal sugars. Worth a quick view to brighten your day if you need your nutritional funny bone tweaking.
Find out more at their website HERE.
---
LOMO Beanies and Swim Tow Float
A double hit from our friends at LOMO. With the rise in popularity for open water swimming, safety is essential. We bring you the LOMO Eco TPU tow float for in the water and for dry land, a set of beanies to keep you warm. The beanies feature reflective thread to alert drivers to your presence. Even better, all offer incredible value.
Parhelion Reflective Stripe Beanie Hat – £6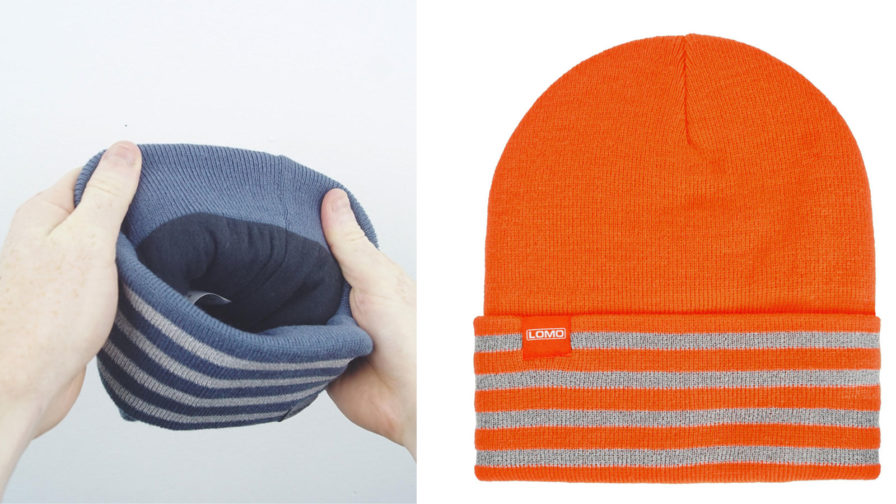 The acrylic outer combines with a Thinsulate lining to make the hat nice and warm. Featuring 4 stripes that look grey in daylight but are made from retro-reflective thread the reflects light back in the dark making you more visible to torchlight or car headlights etc.
Dash – 100% Acrylic with reflective strip – £4.00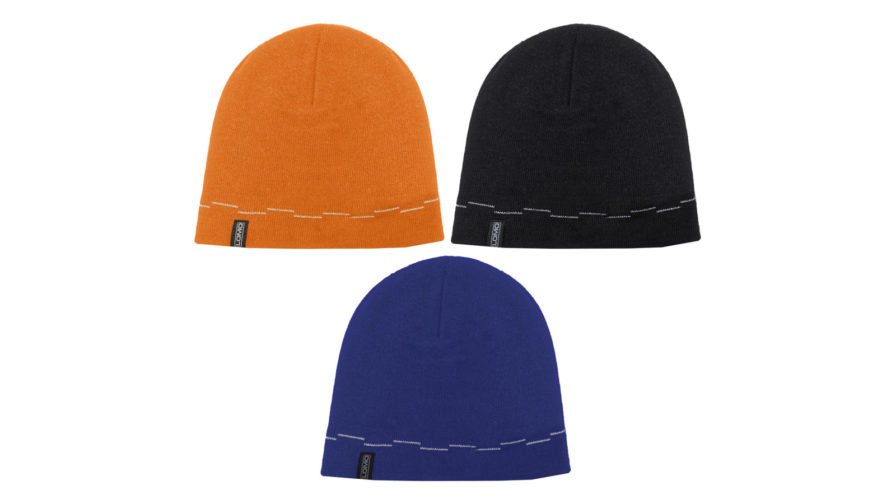 It features a subtle retro reflective dashed line design that will reflect light in the dark.
100% Acrylic
Retro Reflective strip
Borealis Reflective Beanie Hat – £6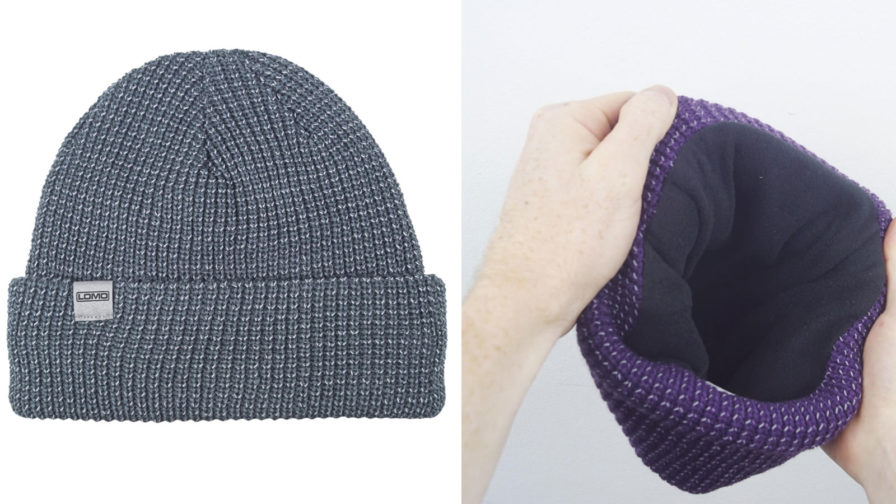 Woven through the outer shell is a special thread that has retro reflective properties that means at night time the hat completely lights up if you shine a torch or car headlight at it. The reflecive fibres reflect light back towards the source making you more visible.
Retro Reflective Thread
Fleece Lining
Acrylic outer knitted shell
Reversible Beanie Hat – Green/Orange – £4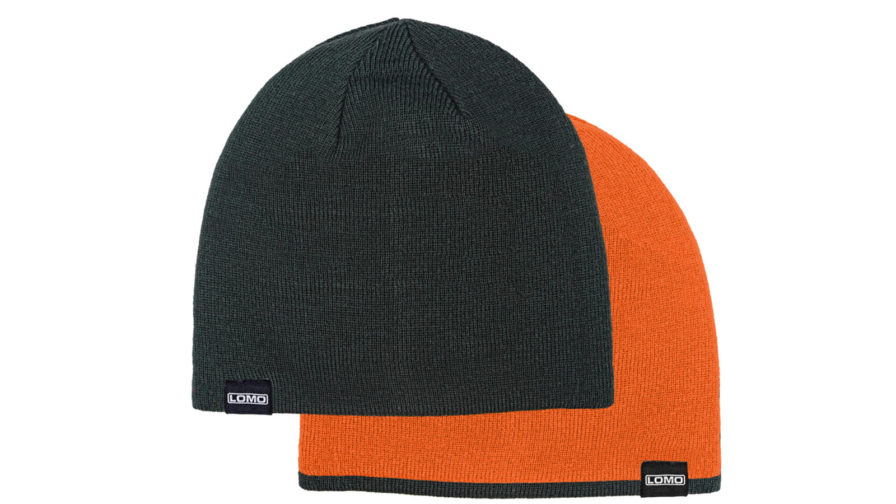 Green/Orange reversible colour scheme and a lightweight reversible hat made of Acrylic fibre for quick drying. This has no reflective thread.
Lomo ECO Float TPU Swimming Tow Float – £21
Featuring a dual chamber for added security and a central dry compartment. Inside there a TPU coating to grip and stop things sliding about. They should be kept in place naturally when you inflate the chambers. A roll top secures your items inside.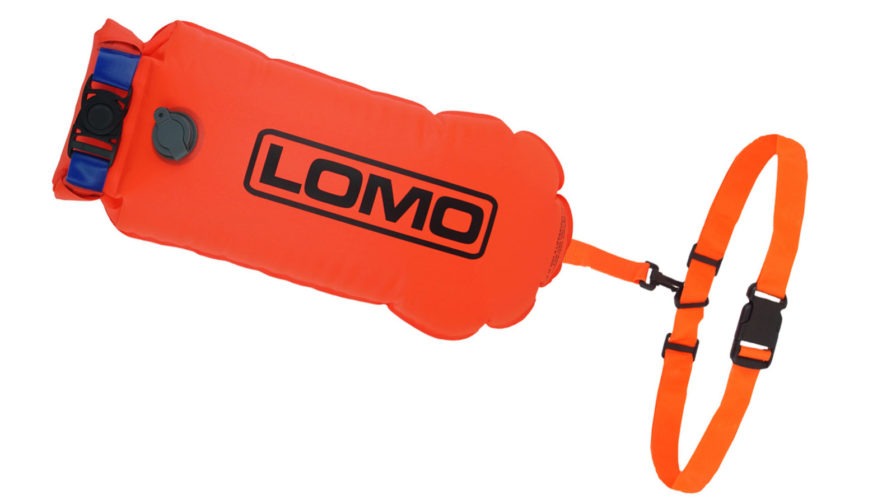 The valves on each chamber are not screw caps but they are double opening and are solid in build and lock securely in place.
Build quality is comfortingly solid and feels like it will stand up to plenty of use. A very wallet friendly price makes it a great addition to your open swim kit. For open water swimming these floats are really an essential kit item and will keep a good amount of items dry and safe whilst keeping you safe from boats, windsurfers etc.
Visit the LOMO website HERE.