Britain's newest full distance triathlon, IronBourne, took place last Sunday in Eastbourne, where hot and sunny conditions just added further to the challenges of the distances involved.
Anna Lawson, pictured in the header image – a previous winner AG at IRONMAN Ireland and IRONMAN France – wasn't too far away from winning the race overall. She finished third, just 11 minutes behind men's champion, Jappas Du Preez.
IronBourne seals its place as a firm favourite
IronBourne, the UK's newest full distance triathlon, took place on Sunday 18th July in hot and sunny conditions in Eastbourne, East Sussex. The event clearly established itself as a firm favourite amongst the top long-distance events in the country, with the inaugural edition unanimously hailed by competitors as a 'must do' event. Seasoned athletes described the race as one of the best organised and most enjoyable races of their careers.
The race started with an iconic jump from the end of Eastbourne's historic pier, setting the tone for what would be a truly memorable day for competitors. Perfect sea conditions made for a beautiful swim in the clear waters off Eastbourne's famous beaches.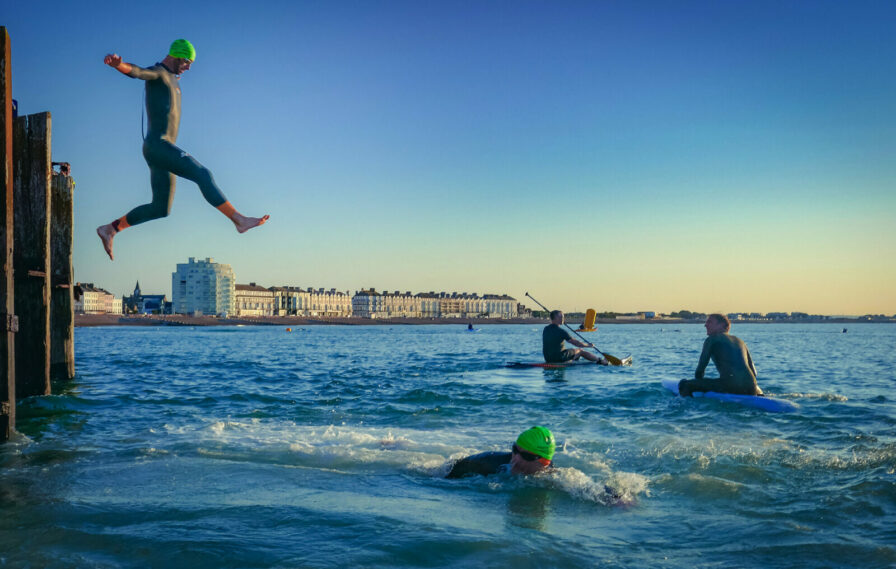 The bike route was fast and flat until the final 10 miles at which point competitors faced the famous climbs over Beachy Head. The run along Eastbourne's historic seafront was hot and sunny with volunteers and local supporters hosing down athletes and cheering home competitors until the final finishers crossed the line shortly before the 11pm cut-off.
The full distance race became a battle between the Army and Navy with Jappas Du Preez (Army Triathlon Association) finishing in 09:37:32, less than four minutes ahead of Oliver Whitby (Royal Navy Triathlon).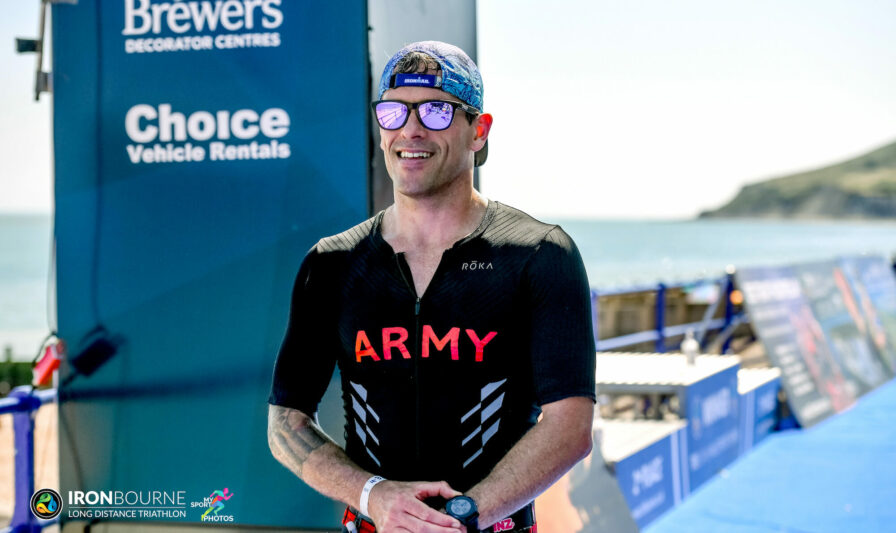 First lady, Anna Lawson, finished third overall with a time of 9:48:35 followed by professional cyclist Emma Cockcroft, completing her first iron-distance triathlon with one of the fastest bike splits of the day. Male and female podiums were rounded out by Giles Heaman and Naomi Shinkins respectively.
Meanwhile, in the middle-distance race Tom Davey took the win for the men just a couple of minutes ahead of Jonathan Koos with Daniel Bluff completing the podium.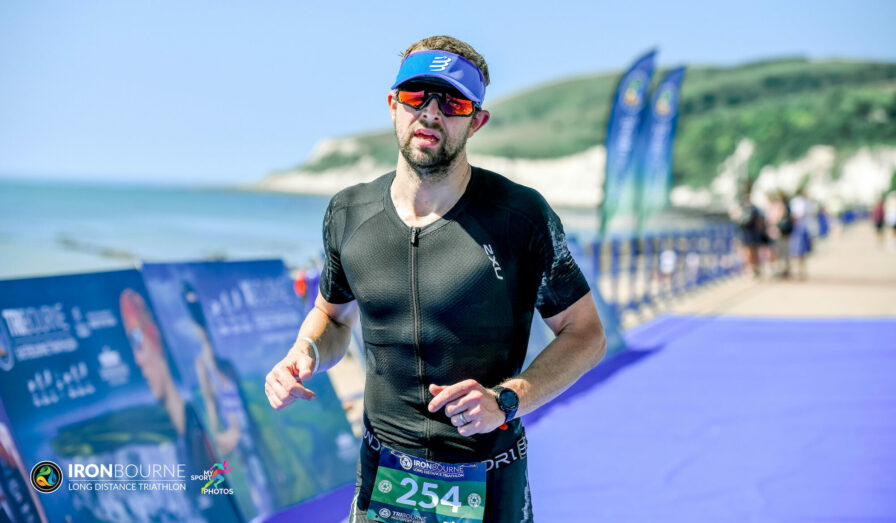 Isabel Davis topped the podium for the ladies ahead of Jess Belcher in second and Johanna Dowle third.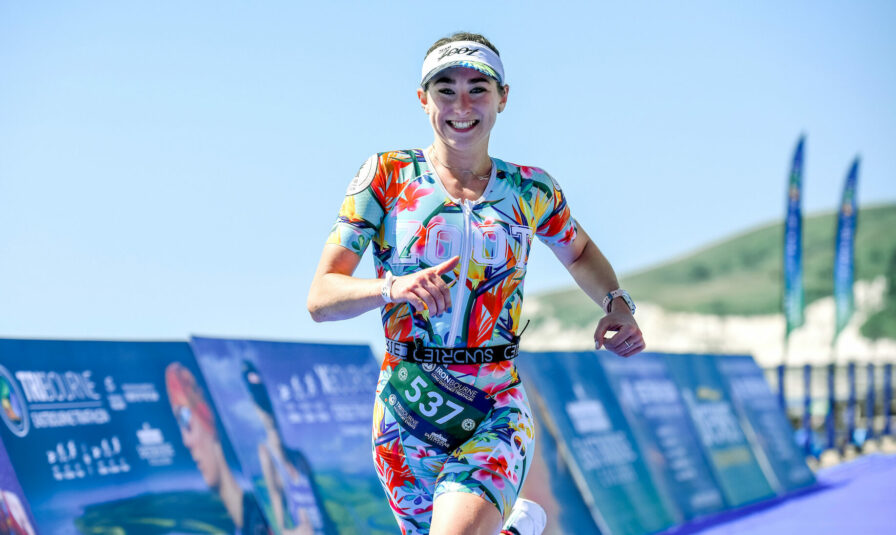 Entries open this weekend for the 2022 IronBourne Long Distance Triathlon which will take place on Sunday 10th July 2022. With places limited, the event is likely to sell out fast. Information and entries can be found at www.140.6miles.co.uk.
Award winning organisers TriBourne Multisport Events will be hosting another new and innovative event on the 8th of August with the inaugural 255 Triathlon. Billed as the world's longest single-day triathlon, competitors will swim 5km, bike 200km and run 50km, all within the historic motor racing circuit at Goodwood.
IronBourne Results 2021 – Full Distance
Male
Jappas Du Preez – 09:37:32
Oliver Whitby – 09:41:22
Giles Heaman – 09:49:44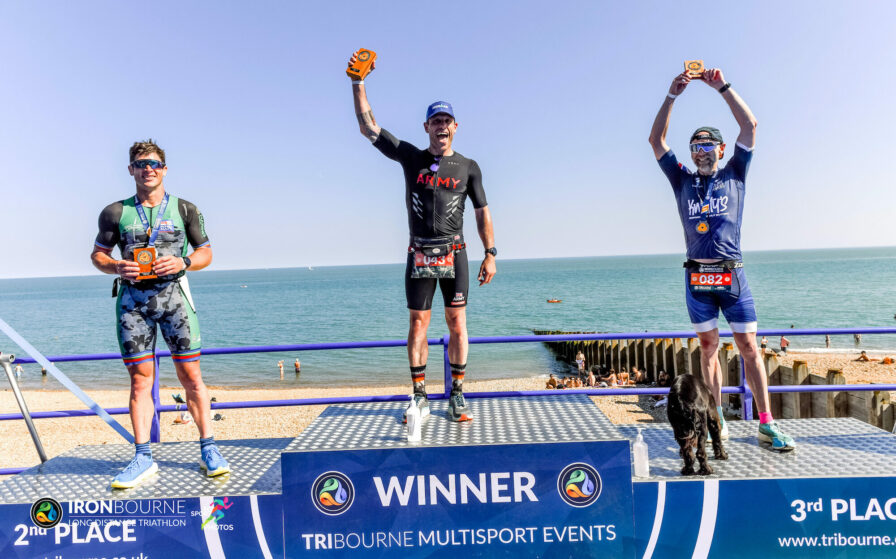 Female
Anna Lawson – 09:48:35
Emma Cockcroft – 10:08:19
Naomi Shinkins – 10:32:35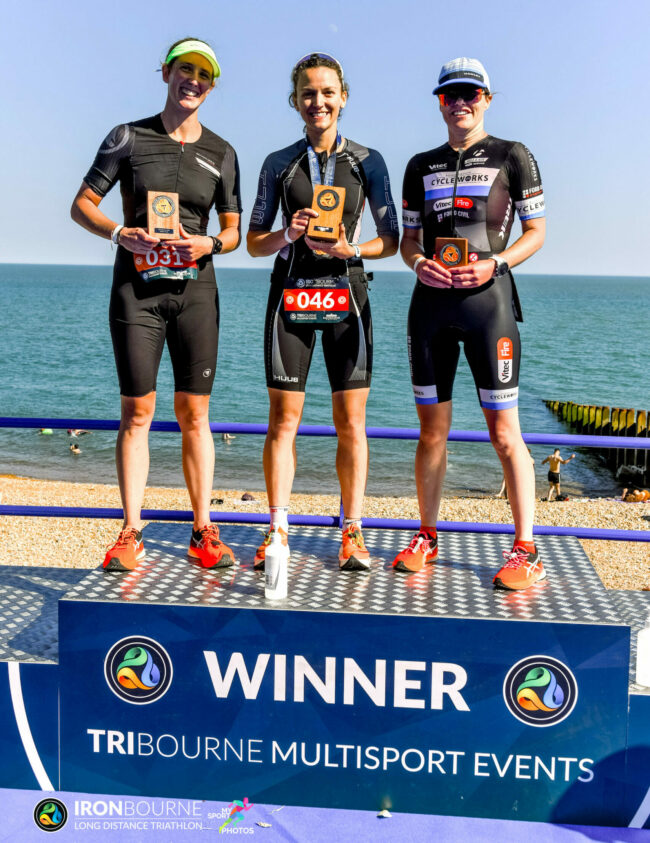 IronBourne Results 2021 – Half Distance
Male
Tom Davey – 04:22:23
Jonathan Koos – 04:24:31
Daniel Bluff – 04:27:59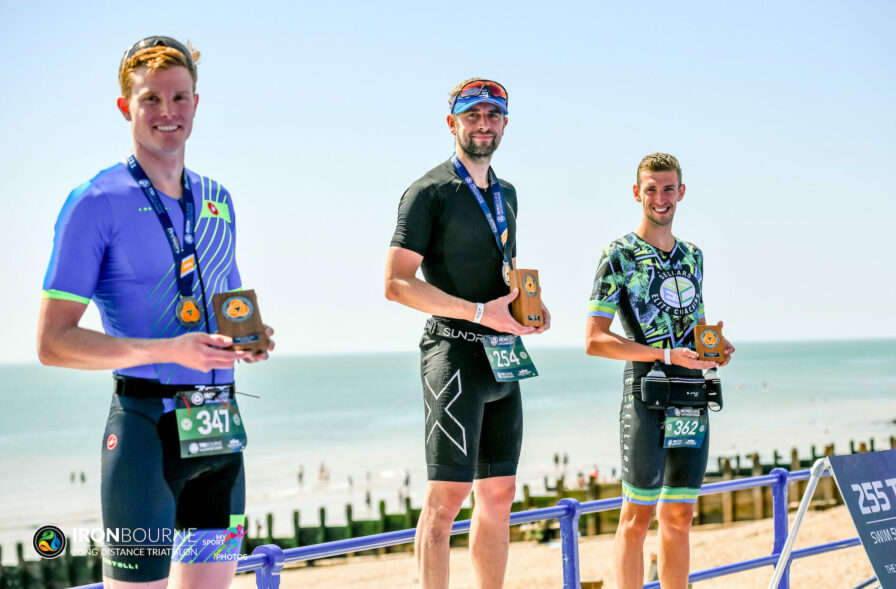 Female
Isabel Davis – 04:55:27
Jess Belcher – 05:06:42
Johanna Dowle – 05:29:10