Who were the speedy amateur athletes at IRONMAN Ireland on Sunday?
Podium images from the debut edition in Cork
Not surprisingly, most of the pre and post race headlines from IRONMAN Ireland on Sunday focussed on the distance debut and subsequent victory of Great Britain's double Olympic Gold medallist, Alistair Brownlee. We've report on that HERE.
Also battling through the difficult conditions were around 2,000 Age-Group athletes, and in this piece we feature the fastest of those, along with all of the inaugural IRONMAN Ireland Age-Group champions.
We've also got, courtesy of Huw Fairclough / IRONMAN, podium images from all of the prize presentations on Monday, which was hosted by Mike Reilly and Joanna Murphy.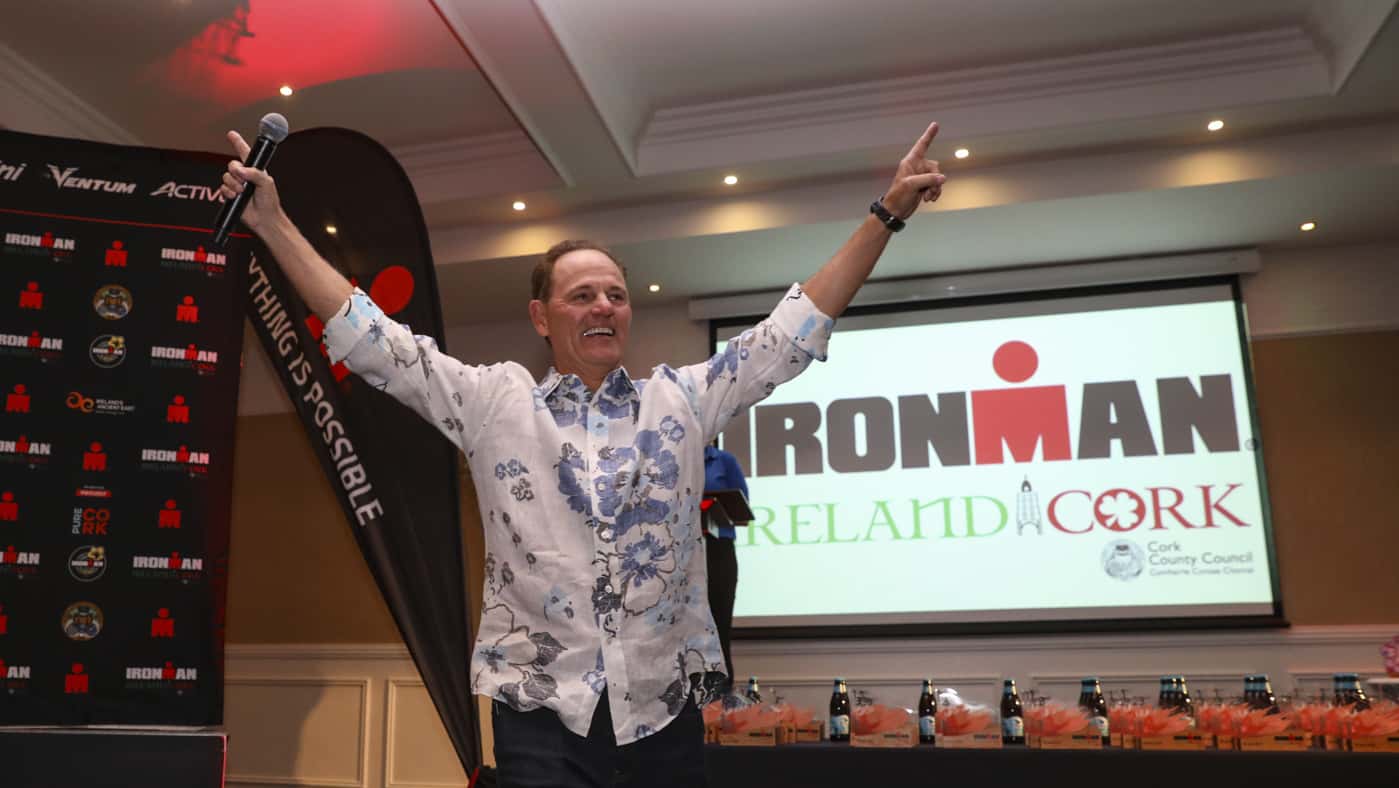 For the men, there was an overall one-two for Dutch athletes, where Tom Oosterdijk (25-29) – and pictured at the top of this article – was less than two minutes quicker than Tjebbe Venema (30-34).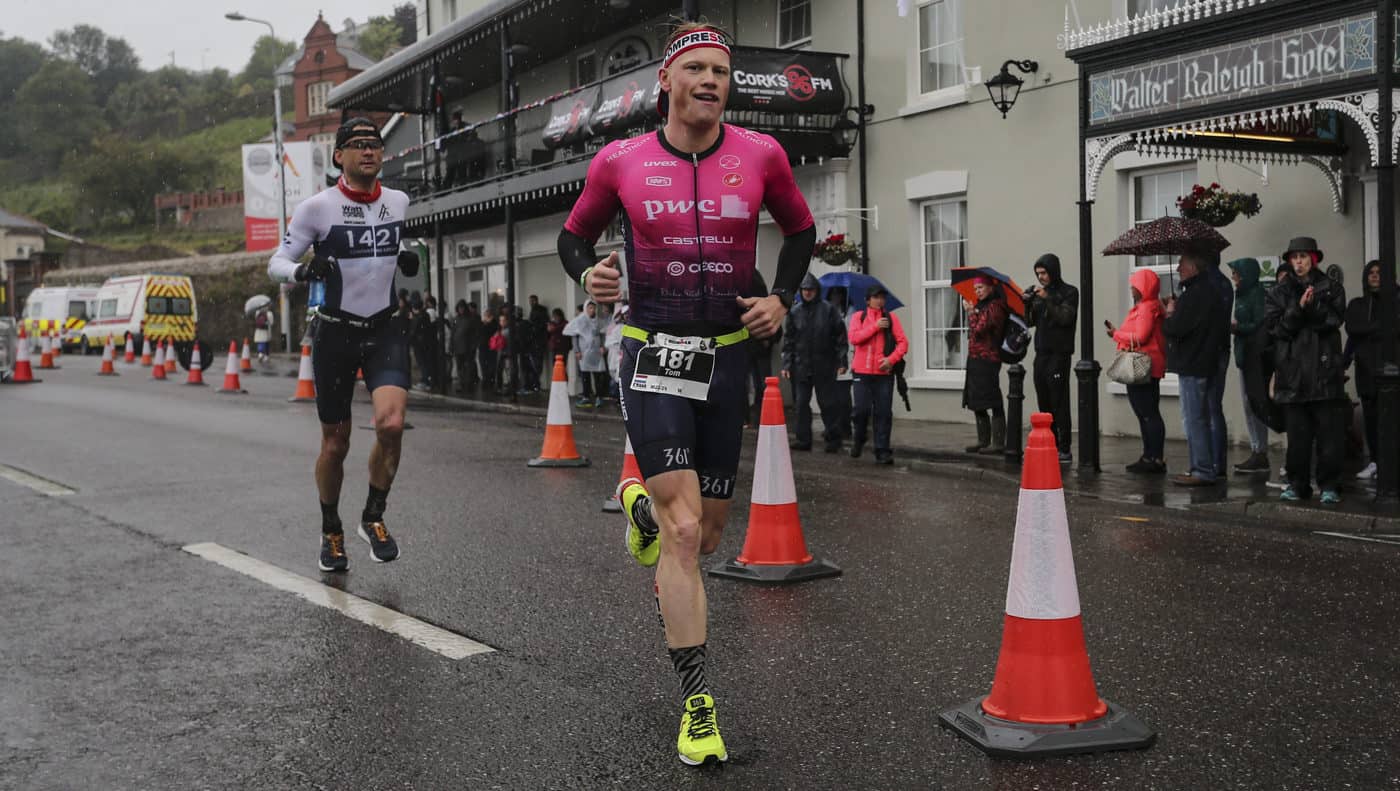 That makes the fastest Brit on the day Robert Fryer, third overall, who was barely 30 seconds quicker than Barnaby Palmer. They took second place in M30-34 and M25-29 respectively.
The quickest Age-Group women was GB's Anna Lawson (18-24), six minutes ahead of Jenna-Caer Seefried from Canada (30-34). Anna finished seventh in the F18-24 division in Hawaii last year.
IRONMAN Ireland, Cork 2019: Fastest Age-Group athletes
MALE
1st – Tom Oosterdijk (NED) – 8:12:48 (25-29)
2nd – Tjebbe Venema (NED) – 8:14:27 (30-34)
3rd – Robert Fryer (GBR) – 8:23:44 (30-34)
4th – Barnaby Palmer (GBR) – 8:24:15 (25-29)
5th – Kristian Ek (SWE) – 8:32:01 (30-34)
https://www.instagram.com/p/BzIctYootBw/
FEMALE
1st – Anna Lawson (GBR) – 9:43:43 (18-24)
2nd – Jenna-Caer Seefried (CAN) – 9:49:51 (30-34)
3rd – Michelle Carson (GBR) – 9:57:00 (30-34)
4th – Natalie Price (GBR) – 10:17:44 (30-34)
5th – Anna Wächtershäuser (GER) – 10:18:12 (40-44)
https://www.instagram.com/p/BzEZINKFoZT/
IRONMAN Ireland, Cork 2019: Age-Group winners
FEMALE
18-24: Anna Lawson (GBR) – 9:43:43
25-29: Georgia Turner (GBR) – 10:21:50
30-34: Jenna-Caer Seefried (CAN) – 9:49:51
35-39: Joanna Butler (POL) – 10:56:15
40-44: Anna Wächtershäuser (GER) – 10:18:12
45-49: Angelina Van Der Linden (NED) – 10:33:53
50-54: Beverley Wells (CAN) – 11:37:41
55-59: Ger Kelly (IRL) – 12:00:41
60-64: Gail Norman (USA) – 12:23:47
MALE
18-24: Adam Nizio (POL) – 9:46:01
25-29: Tom Oosterdijk (NED) – 8:12:48
30-34: Tjebba Venema (NED) – 8:14:27
35-39: Daniel McParland (GBR) – 8:36:33
40-44: Maciej Swinarski (POL) – 9:13:59
45-49: Roman Latko (GBR) – 9:00:34
50-54: Mäns Höiom (SWE) – 9:35:01
55-59: Gerhard Mueller (AUT) – 9:44:53
60-64: Jean-Luc Miffand (FRA) – 11:10:24
65-69: Richard Tout (GBR) – 12:49:36
70-74: Simon Butterworth (USA) – 12:51:19
75-79: Gennaro Magliulo (ITA) – 14:19:08
PODIUM GALLERY