Interesting news on Thursday from the IRONMAN World Championship Press Conference in Kona, Hawaii – the 2018 IRONMAN 70.3 World Championship will be held in Nelson Mandela Bay, Port Elizabeth, South Africa.
Having been in Europe (Zell am See) last year, Australia (Mooloolaba) this year and the USA (Chattanooga) in 2017, the championship is really showing a global rotation.
I would also expect the race to be very popular with British athletes. Having been to the current IRONMAN event in Port Elizabeth several times, it really does come highly recommended. The airport is just a ten minute taxi ride away from the main event centre, costs while in South Africa are very reasonable and with overnight flights from the UK (and negligible time differences), it really is a lot more accessible than you might think. Well worth considering.
Here is the full announcement.
---
IRONMAN announces Nelson Mandela Bay, South Africa as host for the 2018 IRONMAN 70.3 World Championship
IRONMAN, a Wanda Sports Holding company, announced today that the 2018 IRONMAN® 70.3® World Championship has been awarded to Nelson Mandela Bay, South Africa. The event will take place on Saturday, September 1 and Sunday, September 2, 2018 and is the first time IRONMAN has held a World Championship event in Africa.
Located in the Eastern Cape province of South Africa, Nelson Mandela Bay first hosted an IRONMAN® event in 2004 and since 2015 has been the site of the Standard Bank IRONMAN African Championship. The World Championship is the pinnacle event in the global IRONMAN 70.3 calendar.
"We are delighted to bring the IRONMAN 70.3 World Championship to Nelson Mandela Bay," said Andrew Messick, Chief Executive Officer of IRONMAN. "Tens of thousands athletes have enjoyed racing in our events in South Africa over the past 12 years and we are excited to welcome some of the world's most elite triathletes to the African continent."
The IRONMAN 70.3 World Championship event expects to attract more than 6,000 athletes from over 100 global qualifying events in locations such as Austria, Australia, China, France, Spain, South Africa, Sweden and the Americas.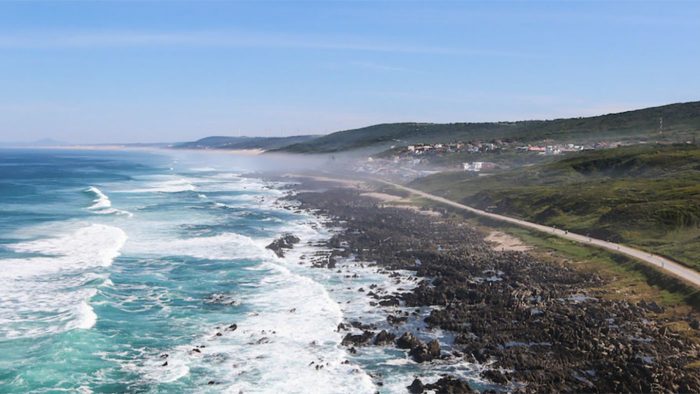 Nicknamed "The Friendly City", Port Elizabeth was founded in 1820 and has steadily grown into an economic hub of more than 300,000 inhabitants. In 2010, Port Elizabeth played host to eight games of the FIFA World Cup held in the country. It is also considered the southernmost large city on the continent, just south of Cape Town.
"Nelson Mandela Bay is delighted to have been chosen to host the 2018 IRONMAN 70.3 World Championship. We are proud of our excellent track record in hosting the Standard Bank IRONMAN African Championship – it's on the strength of this, our climate, our beautiful beaches and our tourism potential that we are now in a position to host this prestigious international event. We look forward to welcoming the world's athletes to the Bay," said Athol Trollip, Nelson Mandela Bay Executive Mayor.
The IRONMAN 70.3 World Championship is part of a week-long festival that will include a range of lifestyle events for the community and visitors to enjoy.
"We are excited to welcome triathletes from throughout our region and around the world and show them true South African hospitality. For more than a decade IRONMAN has had the privilege of working with Nelson Mandela Bay and the city of Port Elizabeth to put up world-class events," said Hans-Peter Zurbruegg, Managing Director of IRONMAN Europe, Middle East and Africa.
The 2017 IRONMAN 70.3 World Championship is taking place on September 9 and 10, 2017 in Chattanooga, Tennessee. For more information about the event, please visit www.ironman.com/triathlon/events/ironman-70.3/world-championship.