Dr Dan Plews, the esteemed coach and sports scientist, swapped his coaching tracksuit for a trisuit at IRONMAN California this past weekend, and did so in style by winning in a new age-group record.
Plews, from Auckland, set the fastest time for an age-group athlete in a full-distance IRONMAN triathlon, clocking an incredible 7:56:56 as he obliterated the M40-44 category and also won the overall title on the day.
The coach of some of the best triathletes in the world, including 2022 IRONMAN World Champion Chelsea Sodaro, Spanish star Javier Gomez and recently retired long-distance legend Jan van Berkel, highlighted the strengths of his methods with a performance on the West Coast of which many professionals would be proud.
Plews continues incredible year
Winning by more than 20 minutes in Sacramento, Plews – who also owns the age-group course record in Kona – was head and shoulders above the rest as he backed up his incredible Challenge Roth age-group win earlier in the year with another victory and a Kona slot for 2024.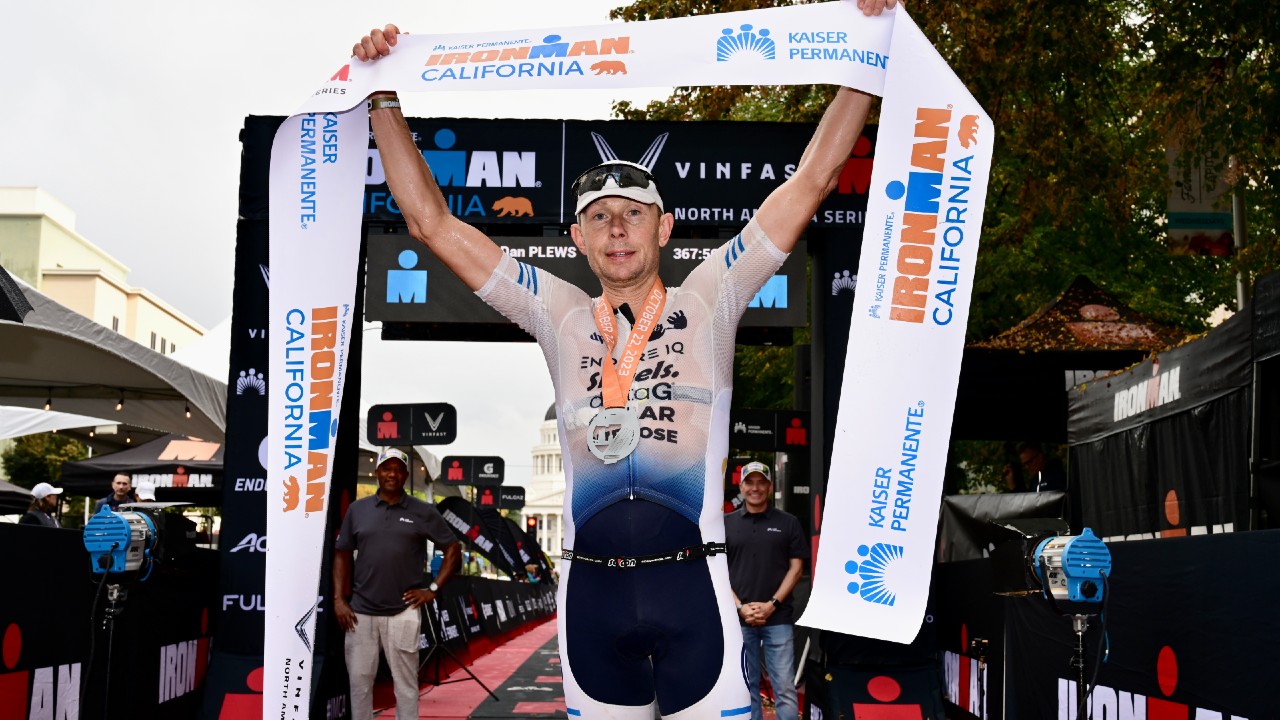 Making good use of the super fast point-to-point swim course in Sacramento, Plews split 36:27 for the 2.4 mile swim and rode a fantastic 4:23:27 for the 112-mile bike course, before rounding the day of with a lightning quick marathon time of 2:48:48 on his way to the record.
Having not raced a full-distance event in four years before winning the age-group title on home turf at IRONMAN New Zealand last December, Plews has had a wildly successful last 12 months. That includes victories overt the full distance in New Zealand, half distance in Taupo, Challenge Roth in Germany and now full distance in California.