There will be hundreds of compelling age-group stories at the IRONMAN World Championship in Kona this weekend – and top trail runner Lucy Bartholomew's is right up there with them.
Just over five weeks ago she finished 10th at UTMB, the most famous and one of the most challenging 100-mile ultra-trail races in the world which takes place in Chamonix, France, each year.
Now this coming weekend she will swim, bike and run a total of 140.6 miles as she tackles triathlon's most iconic event in Hawaii.
If she completes both, she will become only the sixth athlete, and second female, ever to finish this historic double in the same year.
Voyage of discovery
"When I looked at the calendar, I was just kind of curious and excited by the fact that UTMB is like the Olympics of ultra running and Kona is the World Championship of IRONMAN, and so to do the pinnacle of two sports in one year is just an incredible privilege and something that I thought, let's just chase the unknown and see what that looks like," said Bartholomew.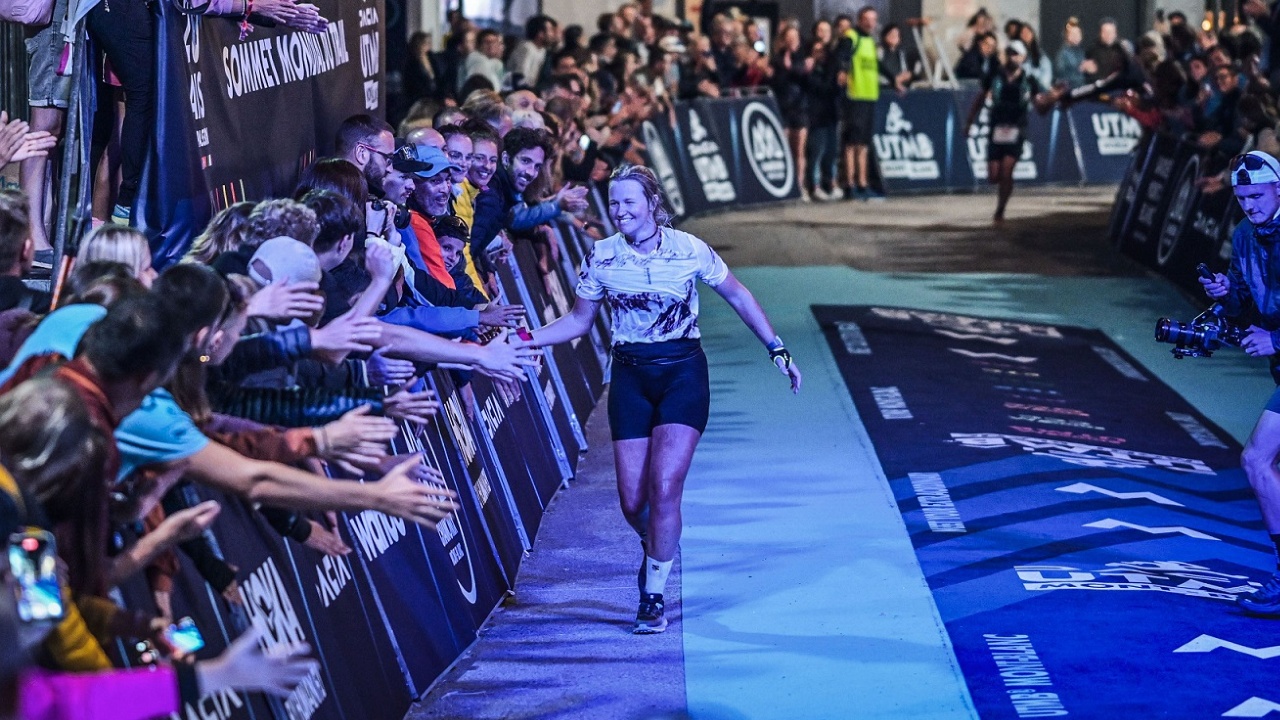 She added: "It's funny because the two sports are very similar in terms of the dedication, the hours you put in, you have to be of a certain type of person that wants to run 100 miles or do an IRONMAN, but the approach is very different.
"So it was kind of refreshing and interesting and intriguing just to see how people approach sports from other angles. And that's what I just really loved was that you really saw how the community works together to make each other better."
Bartholomew is a professional trail runner from Melbourne, Australia, who burst onto the scene at just 21 years old by winning Ultra-Trail Australia's 100km race, followed by multiple wins and podiums in races across the globe in the years to come.
Now 27, she is still at the height of her trail game but this weekend's race will be only her second IRONMAN, after the 2022 GWM IRONMAN Western Australia in Busselton, where she finished fourth in her age group and qualified for her debut World Championship.
She said: "That experience at IRONMAN Western Australia was just incredible, I've watched IRONMAN races on TV all the time and so to actually be part of that process, the bike check-in, putting the stickers on my arms, everything that's involved.
I felt like getting to the start line was the hardest part.
"I was so happy, I just couldn't believe I was doing it, and I thought, I get to finish with a sport that I'd re-found my love for and do it in a really positive way," she said, referring to the 42.2km run leg that completes an IRONMAN race.
"It was an incredible experience, one of the highlights of my sporting career."
'Small fish in a big pond'
The plan wasn't to race to qualify for the IRONMAN World Championship, but simply to immerse herself in a world she was unfamiliar with, yet magnetically drawn to.
But when the opportunity to race on the legendary Big Island of Hawaii presented itself, it wasn't something Bartholomew was going to turn down.
"As someone who is competitive and is always thinking about what's next, once the seed was planted, of course, I thought, I wonder what that looks like. And, yeah, no doubt I was going to go to the roll down, accept the spot, and if that was a possibility, take this on," said Bartholomew.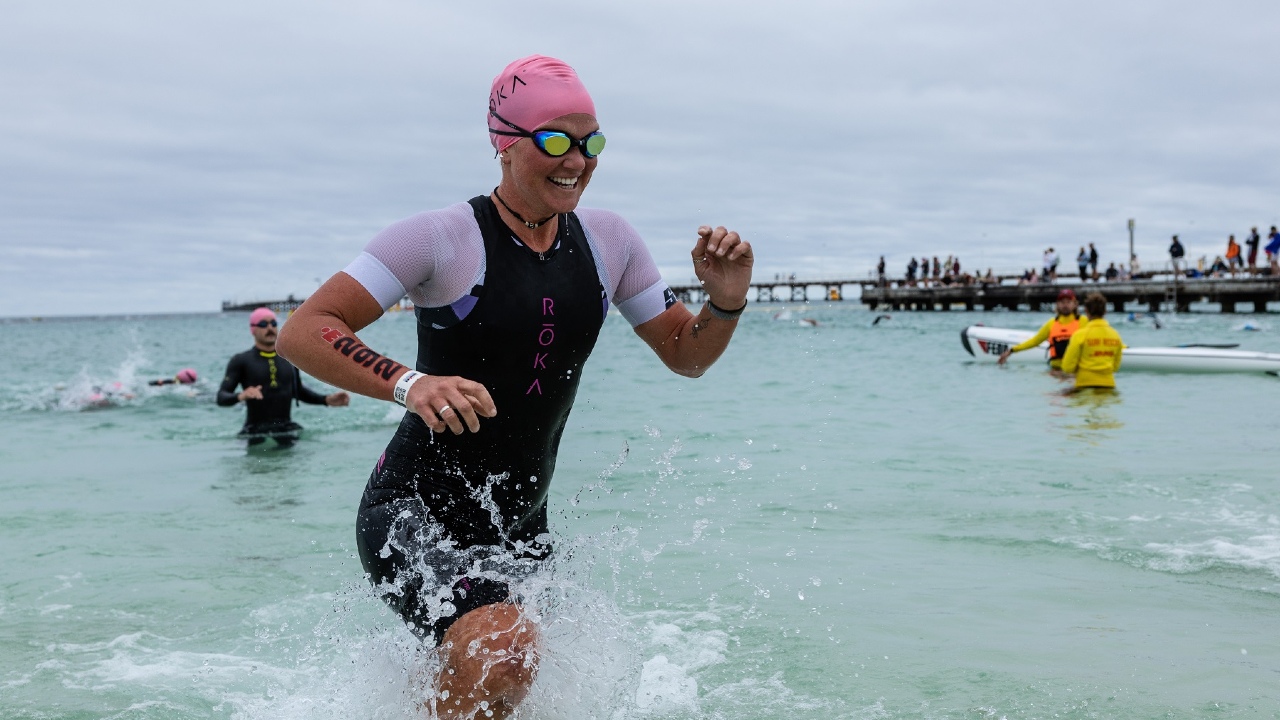 With UTMB already ticked off, the goal to compete in two of the hardest endurance races in the world back-to-back, less than two months apart, is well and truly on.
"I feel very excited. I feel just very grateful that my body has withstood the whole process, and I'll get to the IRONMAN World Championship start line, and I think in pretty good shape.
"Here I feel like I'll be a small fish in a big pond, just trying to find my way through it. There are so many moving parts, but I also can't wait to get to the island and experience what Kona is all about, the race that I've watched for years with my dad.
"Just going through this process, I feel like what I've realised is that you never lose, but you always learn. I'm really excited to problem solve my way through Kona as well and just put some more tools in my toolbox of how to navigate things.
"The cool thing is IRONMAN opens a whole other box of things that can go wrong, but my main thing, of course, is that marathon, I just cannot wait to pound the pavement there."