Heading to Hawaii? Join the GB Kona 2018 Facebook Group
Following Sunday's IRONMAN UK, another 21 British athletes have secured their start at the 2018 IRONMAN World Championship in Hawaii on Saturday 13th October.
If you are one of the British athletes who will be heading to Kona – and we typically see around 100 to 120 in recent years – then can I encourage you to join the GB Kona 2018 Facebook page.
The group is a fantastic resource, both in the months leading up to the event and during the two weeks or so of madness that is the annual 'Big Dance' of triathlon. If you are a first-timer, you will likely have questions about travel, accommodation, training, where to eat, what to do and much more. With many 'Kona veterans' racing again, this really is a brilliant way to find out from those in the know and make the best of your experience.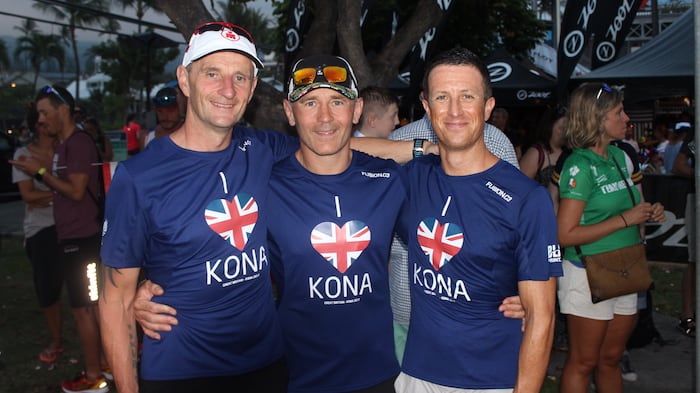 Once you arrive, the group is also a great resource to link up with others for training rides, meeting up for dinner, sharing lifts and generally making lots of things 'easy' through the instant power of technology. Having been in Hawaii for the first time myself last year in support of my sister-in-law, I can speak from first hand that this really is a very useful tool.
In addition, this is how you can claim your fantastic – bespoke – GB Kona T-Shirts for the Parade of Nations. Lots of people and sponsors are doing plenty of work behind the scenes to make that happen.
The 2017 shirts were fantastic and the GB athletes looked impressive at the Parade – and the GB Kona 2018 Facebook page is where and how you can record your shirt size etc., which is required for planning the production of these. That isn't an easy task – please make it easy for the people who are trying help you 🙂
Please don't miss out on this by ensuring you register your details on the Google form within the Facebook group.