Apply now to join 'Sid's Squad'
"Don't Die Wondering" is the mantra of Great Britain's 5-time iron-distance winning triathlete, Laura Siddall. As well as being a fine athlete, Laura (aka 'Sid') gives a huge amount back to the sport through media, charities, motivational talks and much more, than perhaps many get to see.
Here – in partnership with Parcours wheels – a wonderful opportunity for a young, female athlete (14-25) to benefit from Laura's wisdom, experience and guidance… while also winning a fine array of products to support your triathlon ambitions.
Honestly, what's not to like? This will prove to be a fine learning opportunity for whoever gets selected. Thinking of applying? Well… Don't Die Wondering, get on with it!
The full prize bundle includes the following:
A year of mentoring and support from Laura
A set of Parcours wheels of the winners choice
A Deboer wetsuit
A Kask helmet
Hoka One One running shoes and apparel
Funkita swimwear
CREDO annual subscription
TheMagic5 goggles
Oakley sunglasses
Neuff-Red discount code
---
PARCOURS ANNOUNCE ATHLETE MENTORSHIP COMPETITION WITH PROFESSIONAL TRIATHLETE LAURA SIDDALL
Professional triathlete and Parcours ambassador Laura Siddall is to launch a competition for young (14-25 years old) female triathletes with a chance to win triathlon prizes and a year of personal mentorship.
British brand Parcours have teamed up with professional triathlete Laura Siddall to offer a once-in-a-lifetime opportunity to one lucky female triathlete. They are looking for someone with a passion for swim, bike and run, who works hard and is driven and energised about their love for triathlon.
In return the applicant will receive a year of mentoring and support from Laura and a set of Parcours wheels of their choice, along with several high value prizes from Laura's other partners including a Deboer wetsuit, a Kask helmet, Hoka One One running shoes and apparel, Funkita swimwear, CREDO annual subscription, TheMagic5 goggles, Oakley sunglasses, Witsup Apparel, and a Neuff-Red discount code and educational seminar access.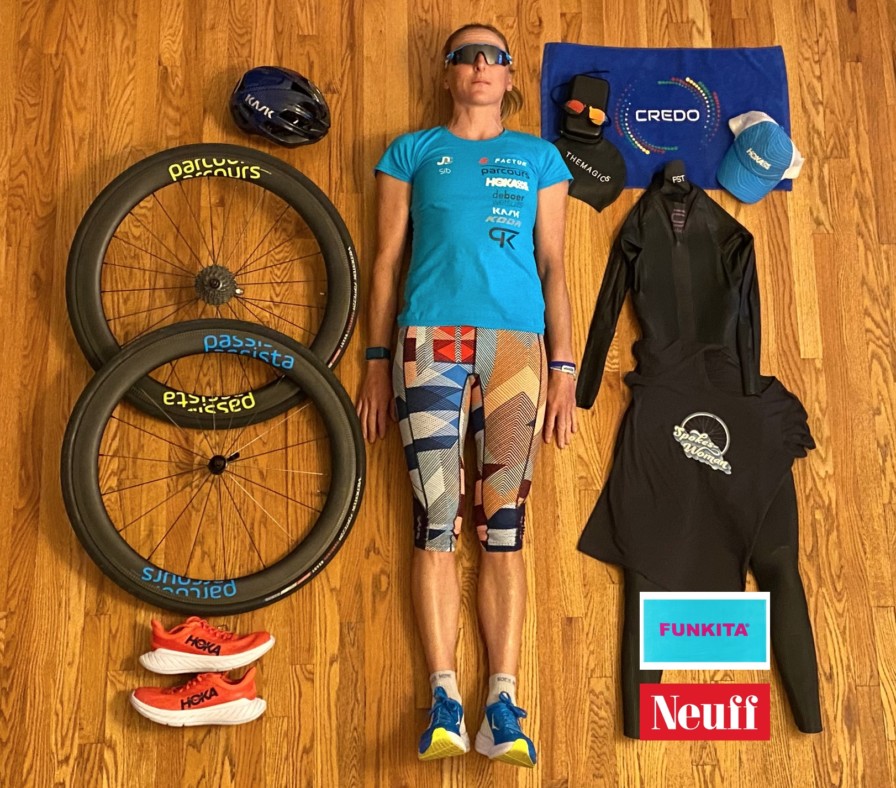 Dov Tate, Founder of Parcours, said, "Heading into 2021, we wanted to go further than just supporting our existing elite athletes. The aim of our campaign with Laura is to support the next generation of female triathletes. We are proud to be able to offer the successful applicant equipment and guidance to help them grow and develop in the sport. 2021 will be the fourth year of our partnership with Laura and we're really excited to help launch Sid's Squad. Over the years we have seen Laura succeed in her own racing and it's fantastic to see her take steps to help the next generation of athletes come through."
Professional Triathlete Laura Siddall said, "I'm excited to announce that thanks to Parcours, I think and hope we have a really exciting opportunity, to support a young female triathlete. I've had so many incredible experiences through sport that I want to help and support someone else so that they can create their own adventures and strive to be the best they can be. Setting up a scheme to support other athletes is something I've wanted to do for a while and is something I'm very passionate about."
Full details of Sid's Squad are available on the Parcours website: https://www.parcours.cc/pages/sids-squad-2021
To apply, entrants are asked to complete an application form and submit a short video talking about themselves, what they love about triathlon, and why they deserve to win. Under 18s are eligible to enter but must have permission from a parent or guardian.
The entry form can be found at: https://woobox.com/g7wbt7
Full terms and conditions can be found by visiting: https://www.parcours.cc/pages/sids-squad-2021-terms-and-conditions
For more information about the full range of Parcours wheels, visit www.parcours.cc.
The team can also be found on Facebook, Twitter and Instagram. Learn more about Laura Siddall via www.laurasiddall.com.