Sam Holness joins world leading sports scientists to test and plan the next steps for his journey to become the world's first Autistic professional athlete.
Sam Holness is aiming to be the first professional triathlete with autism – with dreams of making it all the way to the top. Yet, becoming one of best athletes in the country, means much more than just time in the pool, on the bike and pounding the road.
Despite making significant progress, Sam has suffered from GI (gastrointestinal) issues causing bloating and recognised the need to find solutions to better manage his hydration and fuel on race day.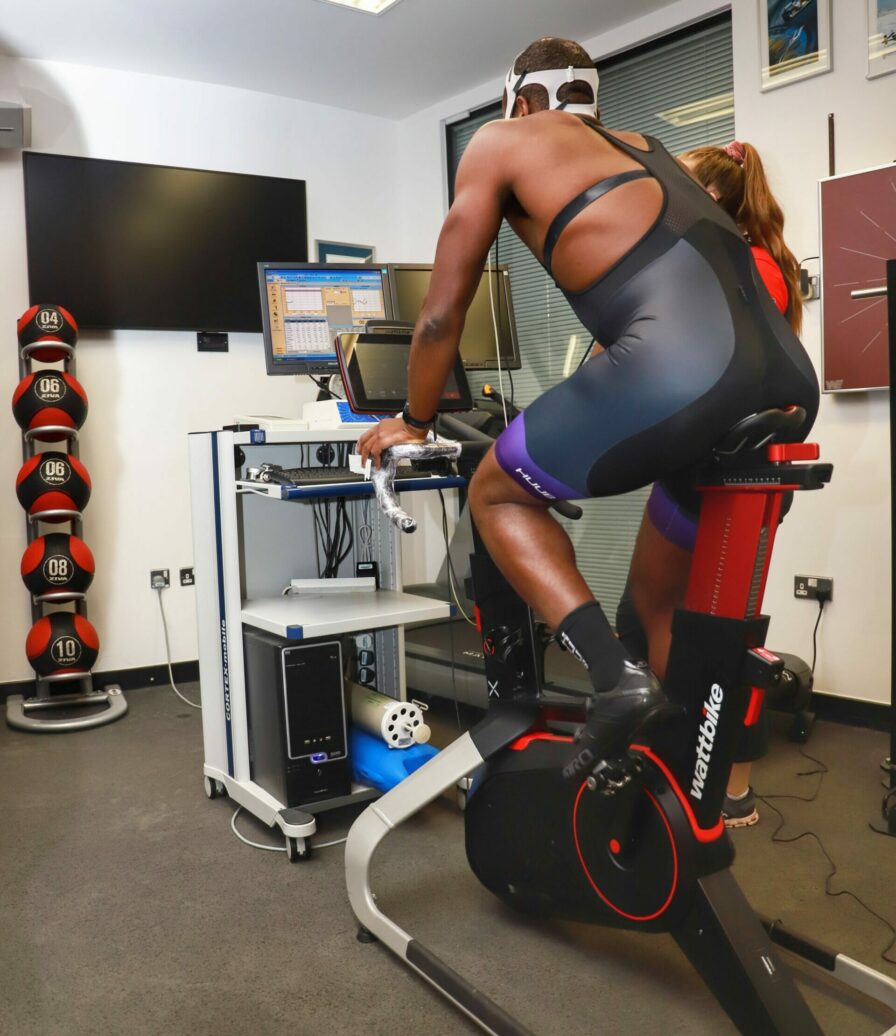 This month, in another big step towards his goal, Sam joined some of the leading minds in sports science and hydration at the Porsche Human Performance Centre at Silverstone, with tests designed to measure his progress and plan his path to success.
Sam said; "I find it hard in a race when my body can't do what I have done in training. Sometimes I want to go faster but my stomach hurts. All I want to do is my best."
Sam, under the watchful eye of his coach and father Tony Holness, was put through his paces by Jack Wilson, Eliot Challifour and Emma Payne from the Porsche Human Performance Centre, and world leading hydration specialist, Andy Blow founder of Precision Hydration. The testing included a full cycling endurance assessment, body composition analysis and a Precision Hydration sweat composition test and consultation.
"Sam is a driven and talented athlete," added Andy Blow. "During a day of intense testing we were able to assess a range of factors that influence Sam's hydration and fuelling needs.
"As every athlete's physiology demands a different approach, it is vital that you know your numbers.
"We learnt so much about Sam which will make a huge difference in his future races and his campaign to make the step up to compete against world class professional athletes."
Sam's journey to the professional ranks has seen Sam engage in a strict training programme set by his coach Tony.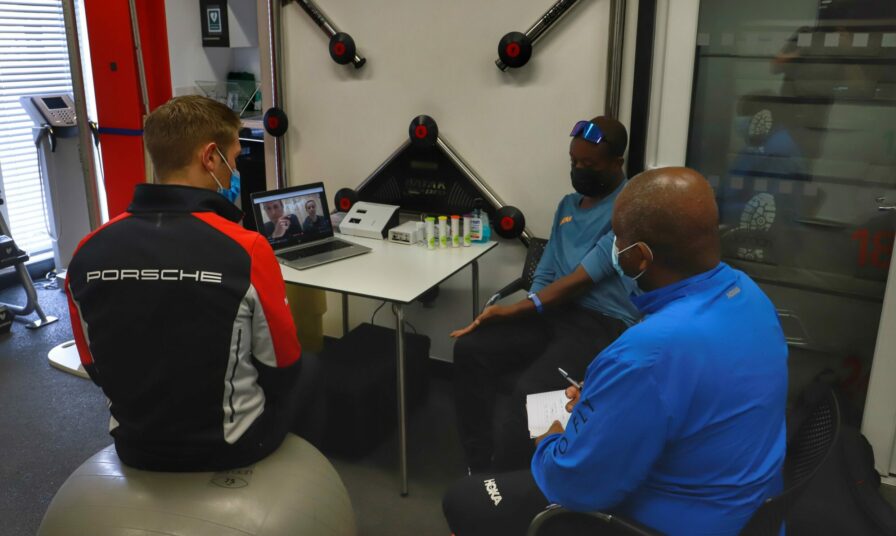 "Our trip to Silverstone to meet up with such incredible experts in sports science gave us insights beyond what we'd expected," added Tony.
"Not only can we better plan Sam's hydration and fuelling to try an overcome the challenges he's had, but we could also see how much progress Sam has made over the last four years when comparing his VO2max and FTP. It proves we are absolutely on the right track which makes us more determined than ever."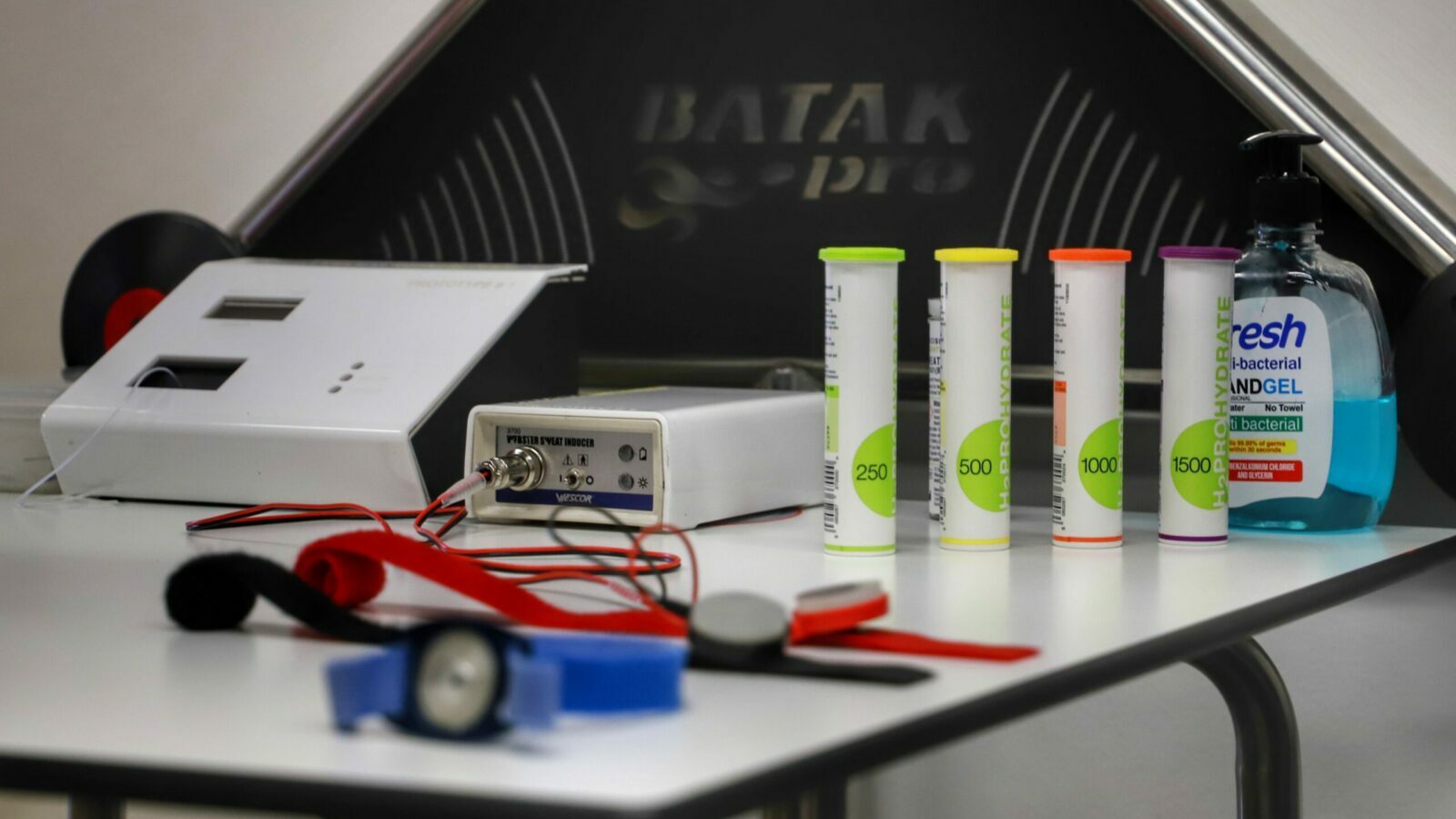 As part of Sam's day, he also underwent a body composition test involved a combination of skinfold and InBody720 measurements.
Jack Wilson, Sport & Exercise Scientist at the Porsche Human Performance Centre, added; "Since he was last formally tested in 2018, Sam has seen fantastic improvements, he has gained muscle mass, lost fat mass and considerably reduced his body fat percentage to a current value of approximately 9.8%. That's quite a dramatic change.
"Similarly, Sam has showed significant improvements to his lactate threshold, which now occurs at approximately 320w with his VO2max increasing by 6 ml/min/kg."
The results are a clear sign show that Sam is on track to fulfil his dream with an increased performance capacity giving him confidence moving forward.
Tony and Sam will continue working with the Porsche Human Performance Centre team and Precision Hydration, with further heat chamber testing scheduled as he aims for Kona and the Ironman World Championships.
---
Sam is supported by a team of partners including global footwear brand Hoka One One, Cervelo performance bicycles and UK based global leader in wetsuit, triathlon and cycling clothing HUUB. To find out more about Sam's Journey follow him on Instagram on @samholnesstri
For more information on the Porsche Human Performance Centre's athlete services visit www.porsche.co.uk/humanperformance