There are plenty of inspiring Age Grouper stories ahead of this week's inaugural PTO Canadian Open – but few are more remarkable than Luis Lopez.
He'll be competing in the 45-49 band and if you rewind more than 20 years he was an Olympic-standard diver for Cuba, for whom he won medals all around the world.
Having moved from his small town to the Cuban National Diving Centre when he was 13, he spent a decade there.
But after giving his life to the sport and being one of the best divers in the world, the government decided to leave him off the Sydney Olympic team in 2000.
In May of that year he was sent to Montreal for a diving competition respresenting Cuba, where he was to make a momentous decision, one which even his mother and sister weren't aware of.
Helping others
After his competition, he hid in Montreal for a week, and then filed for refugee status and is now a Canadian citizen.
He has gone to a few World Age Group Championships but it's helping others where he's really excelled.
He's been a pivotal figure at the C3 triathlon club of Barrie Shepley, who is part of the PTO broadcast team for this weekend's events.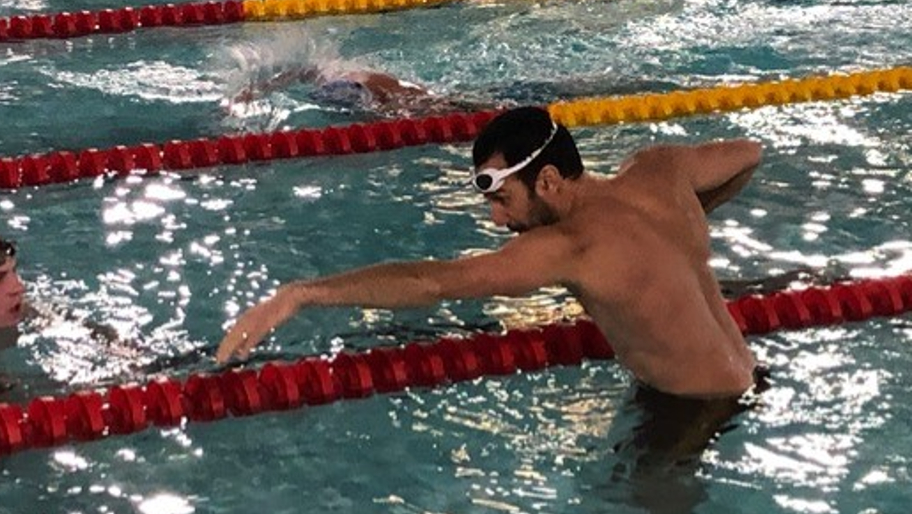 Alongside Barrie he's helped develop a number of athletes to World Championship level, from juniors to masters.
Barrie describes him as a "humble man" who "never accepts the proper accolades" but this weekend's event will be poignant as well as special for Luis.
Tragically, two years ago, Luis' wife was hit by a truck that went through a red light and killed her immediately.
Patricia Lopez, who was coached at the same club, had just turned 50 and had completed her first full-distance race in Italy to celebrate the fact.
Racing in her honour
A large group – headed by Luis, Barrie and his team – went to IRONMAN Arizona last November to race in her honour.
And Barrie says: "Luis will be in Edmonton and while he will play down his incredible life, sports life, sacrifices, journey and setbacks, it has been significant.
"He is an inspiring person in our C3 Club and cares deeply about helping others – and is very proud to be in Canada."