This weekend will see the latest significant step in Sam Holness' ground-breaking triathlon journey.
The 29-year-old will become the first openly autistic athlete to compete in Sunday's IRONMAN European Championship in Frankfurt, just as he was at the IRONMAN 70.3 World Championship last September.
The Brit is now taking on double the distance (3.8km swim, 180km bike and 42.2km run) in what's his first full-distance race as he continues to challenge the stereotypes for those with neurodiversity.
"I am really excited for my first IRONMAN; I want to give it my best effort and get a great time. More than that, I want to show the world what athletes with autism can do," says Sam of Sunday's showpiece event.
Relaxed and excited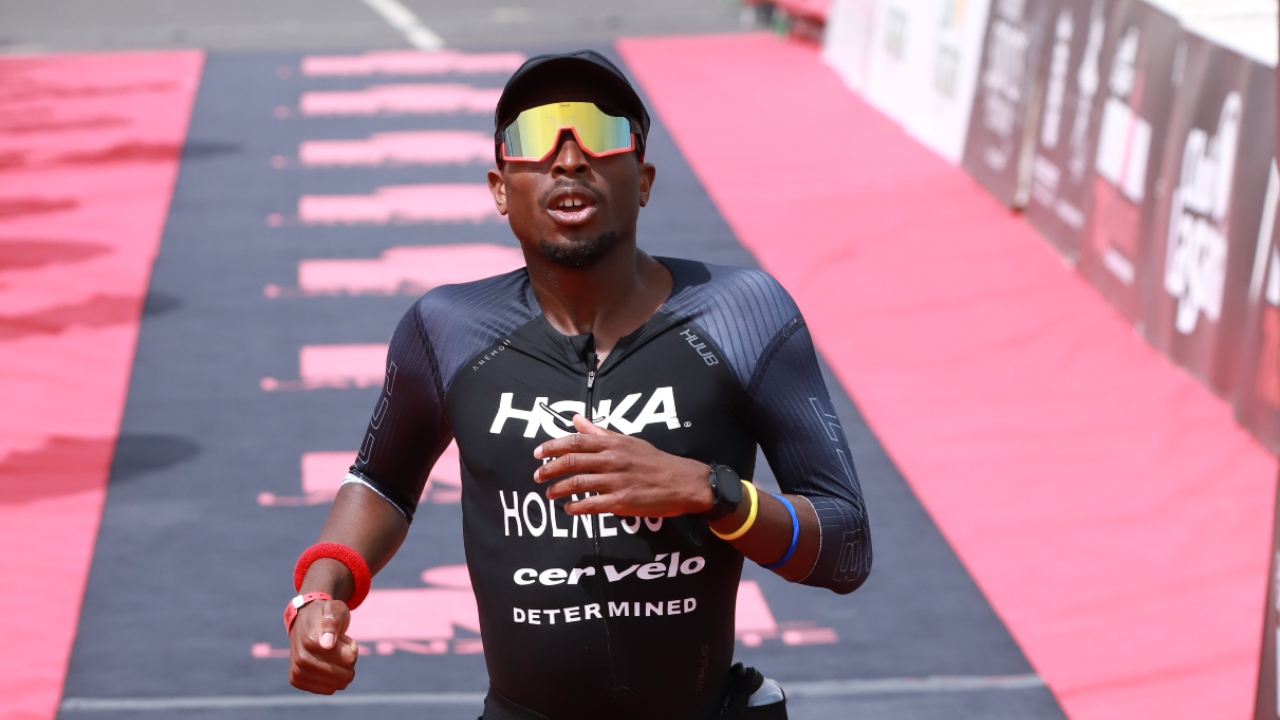 And that dual focus was also very much to the fore when we spoke to Sam's father Tony Holness ahead of his son's IRONMAN debut.
He said: "Sam has been entirely focused on training for this race over the past six months and he is ready."
The build-up to Frankfurt has been relatively smooth – Sam raced IRONMAN 70.3 Lanzarote in March.
"We did that because it's hilly, it's hard, one of the toughest 70.3s. We feel if you can do Lanzy when it's hot and it's windy and lumpy, Frankfurt will be a lot easier because you're running in a city with shade as well. So I think that's the whole idea behind that," explains Tony.
"The training's gone pretty smoothly. The opening up of the lakes has been a real positive as it's meant Sam can get the feel for the open water as opposed to doing just pool swimming. And he's just taken to it.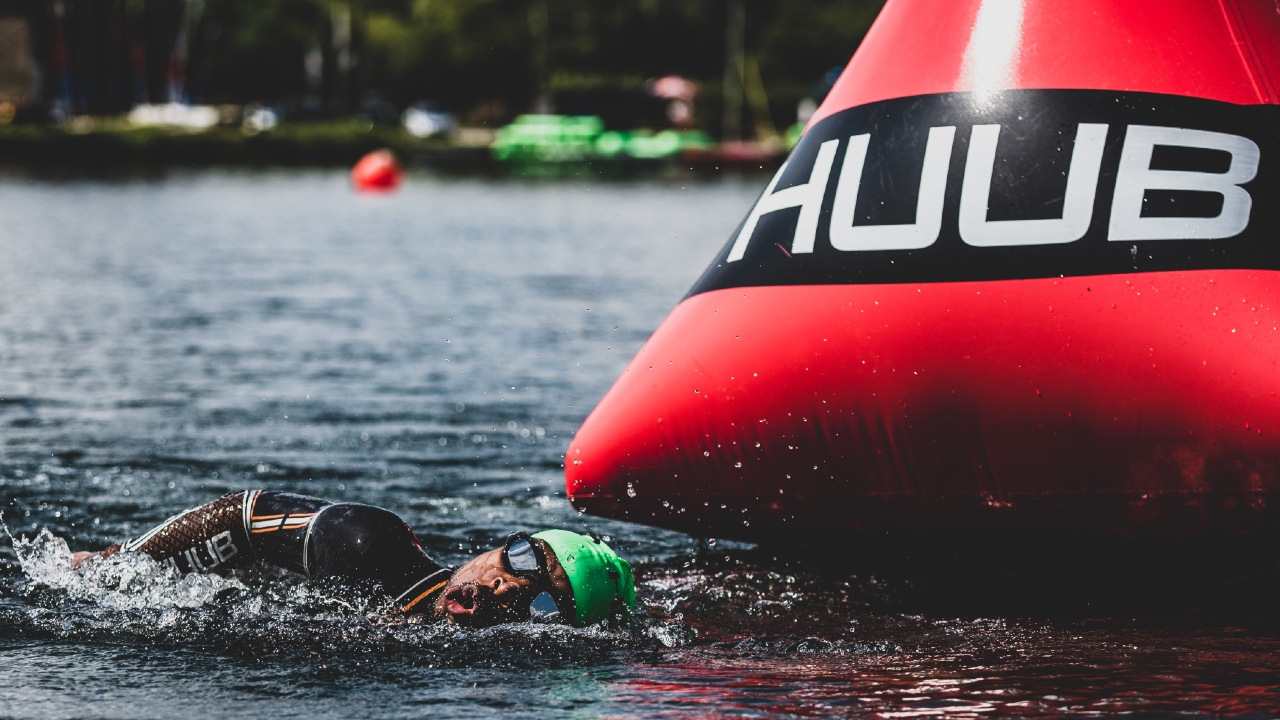 "I think the big thing we noticed about Sam in Lanzarote and since then is how relaxed he is. I don't know what's happened that's made him relax, because I think I'm actually more nervous – I think his Mum wants to kill me for doing this!
"But Sam's excited about it. He's looking forward to doing it.
Looking for a benchmark
"The one thing that has been an ongoing concern are the GI challenges. So we've talked through things, like, if you do have gut issues, just stop or walk. I think that's the main thing that he's got to know. It's okay to walk and recover and go again.
"I think we've cracked it, hopefully. I spoke to Chris at Precision Hydration and I sent him a plan for the race and he came back with some ideas which we're going to incorporate.
"Physically, physiologically, he's fine. He can do this. We've broken it down, so he finishes well."
In terms of target times for swim, bike and run, Tony says: "As his coach I want him to finish in under 11 hours, and as his Dad I want him to do the best he can and most importantly be safe.
"If he did 11 (hours) on Sunday, it's back flips. If he does over 12, you start finding out what's wrong. Something would have to be wrong.
"But anything sub-12 is perfect. It gives us a benchmark because let's remember this is his first full IRONMAN and he's competing against neurotypical athletes who might have been doing this for 15 years."
Pushing boundaries
We've spoken before about Sam's autism being a "superpower", giving him a laser-focus to his training and relishing the repetitive nature of it.
But that can also bring its own challenges within a race environment, Tony adding: "It just takes him a little bit more time at transition, just to make sure he's comfortable to go into the next section. But the more he does it, the easier it gets. That's all. It's like everybody else, but sounds meticulous. And because of that, sometimes it's misconstrued that he's being slow."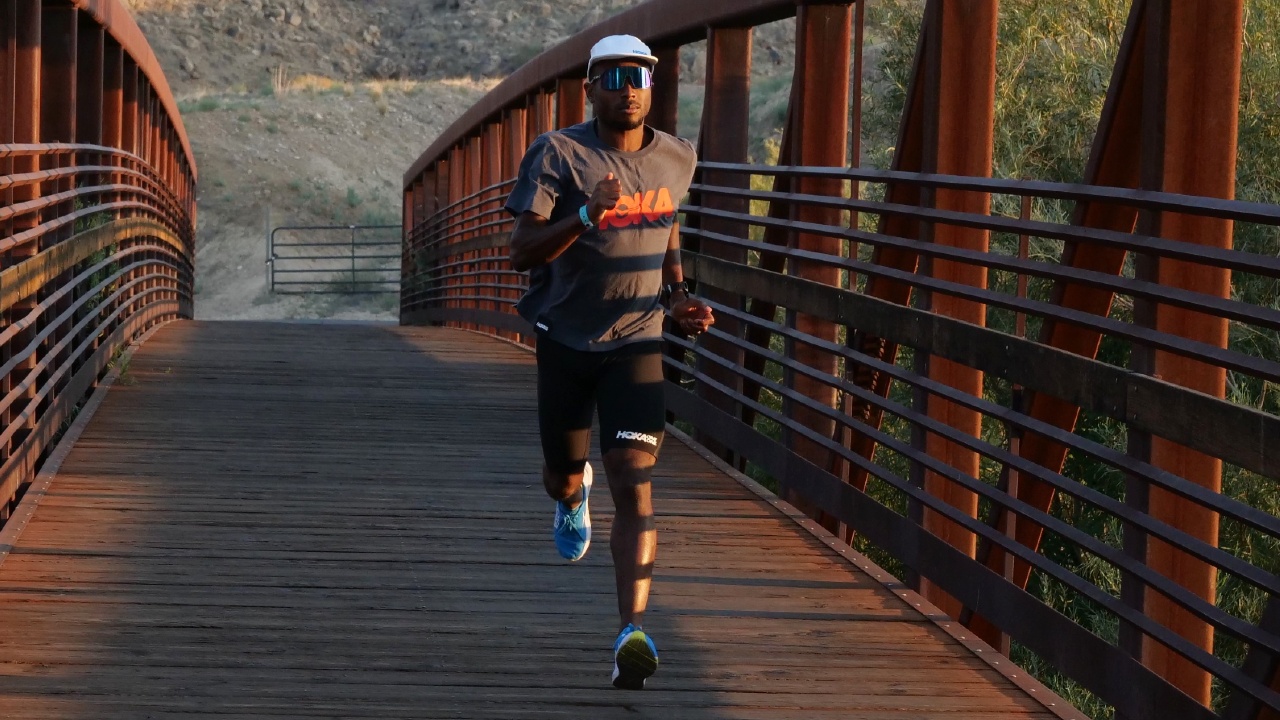 And all the while he's inspiring inspiring the autistic community, of which there are an estimated 80 million individuals globally. The latest example coming just last week when he was doing an interview with one of his sponsors, Stages Cycling.
Tony takes up the story: "The lady doing that article has a young relative with autism and when she showed him a video of Sam swimming, he said 'I want to be like Sam and swim' and now he is.
"Sometimes it's little things like that which happen that can make a difference. We're ambitious and competitive but the other side of the coin is if Sam motivates and brings new people into the sport, it's good for the sport."
Sam has been welcomed with open arms to Frankfurt, Oliver Schiek, Managing Director of IRONMAN Germany GmbH saying: "Sam encompasses what our events are all about, pushing boundaries and achieving great things by proving that anything is possible. He's an inspiration to all of us here at IRONMAN, and I cannot wait to see him race in Frankfurt."
And the next first after Frankfurt will involve a trip to Hawaii.
Tony reveals: "It is with huge thanks to Hoka and The IRONMAN Group for providing Sam with the opportunity to compete in both Frankfurt and later this year at the World Championship."
Much more on that next time when we catch up with Sam and Tony.