"Wow, what a race!" – that was the immediate reaction from Sam Holness after completing the 2021 IRONMAN 70.3 World Championship in St George, Utah on Saturday.
Sam (who has Autism), plus his father/coach Tony had checked in with us ahead of Saturday's action Stateside.
They got in touch again after the weekend to let us know how the day went, as the weather in Utah provided an additional challenge to an already tough course.
Thunder, lightning and a family finish
"Wow, what a race. Although this is only my fourth 70.3 race and I had to cycle and run through thunder, lightning, rain and a sandstorm, I managed to finish in a respectable 5 hours 44 mins.
"I believe that with a lot of hard work I can become a professional triathlete in the next three to four years.
"My age-group swim started at 8:32 and I was surrounded by many of the best athletes in the world. This was my first ever non-wetsuit swim, so it was a little challenging.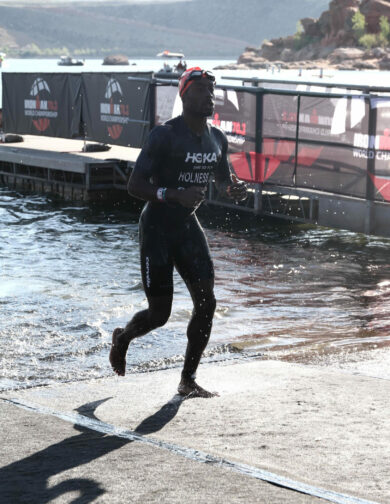 "My time of 36 minutes was four minutes down on my wetsuit times, but I felt good. T1 was nearby, so I quickly ran up the 50m ramp and found my bike… in Row S, for Sam!
"It was also my first race with my Cervelo P5, she is so fast. However, after settling down for the bike ride there was a change in the weather – strong winds, rain, thunder and lightening. I am glad I wasn't using disc wheels because it was really difficult for some of the athletes.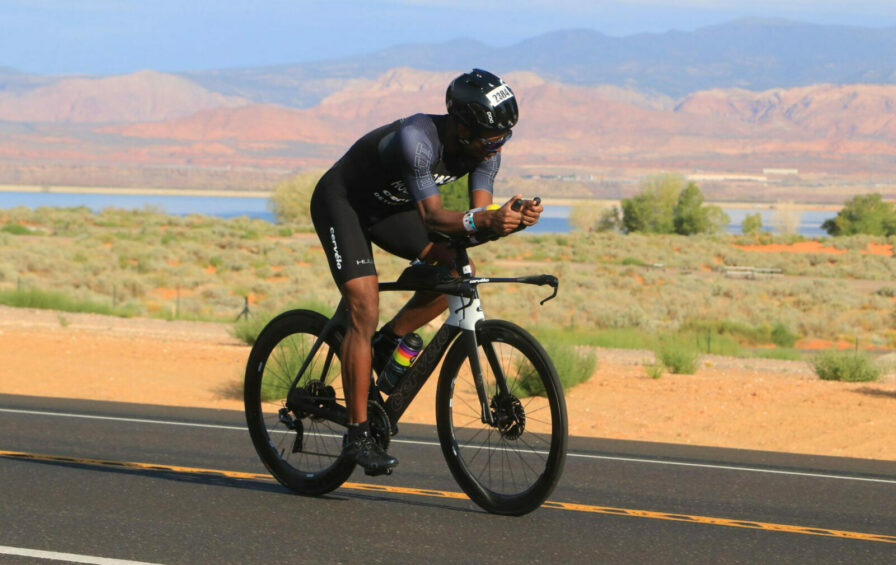 "Snow Canyon was a hard uphill cycle, but I think I lost time on the downhill straight because I wasn't used to going downhill so fast.
"The run was great, I didn't have any jelly legs and I felt like I could run another 10k at the end.
"The slushy tummy returned briefly on the run after T2, and subsided after 30 minutes. The biggest surprise was to see my Mum and Dad waiting for me at the finishing line.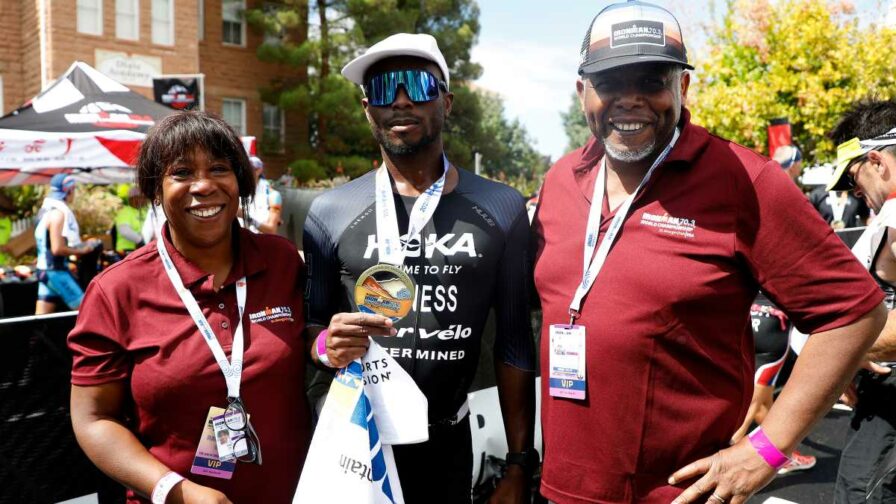 "I am now officially the first known athlete with autism to compete in the 70.3 World Championship. What a great day."