It's not all about the Pro athletes this weekend at the IRONMAN 70.3 World Championship in St. George, Utah and nobody sums up that fact better than Sam Holness.
We've been following the progress of "Super" Sam during recent months. Sam has Autism, and while he will be racing as an age-group athlete this weekend, he has ambitions further down the line to become the world's first autistic professional triathlete.
We spoke at length to Tony Holness, Sam's father and coach, earlier this year and also got an insight into his race preparations with a recent visit to the Porsche Human Performance Centre to help resolve some of his fuelling issues within races.
Ahead of Saturday's race, Tony updated us on how preparations are going as the excitement builds out in Utah.
No transport traumas for Holness
"What a great trip from the UK. The BA flight was empty and best of all Sam didn't suffer from GI Issues during the flight.
"Landing at LAX and getting through immigration and customs was straight-forward because we had our fit-to-fly COVID certificates and our exemption documentation. One night in LA was followed by a seven-hour road trip to St. George, Utah via Las Vegas.
"The scenery is breathtaking, and we quickly found out what 42c felt like at midday! We immediately started thinking about how Sam is going to cope with the heat."
Time to taper and course recon
"Tapering is going well. Sam has had a couple of swims at Sand Hollow Reservoir and ridden the spectacular Snow Canyon a couple of times with British Pro athlete, Nikki Bartlett.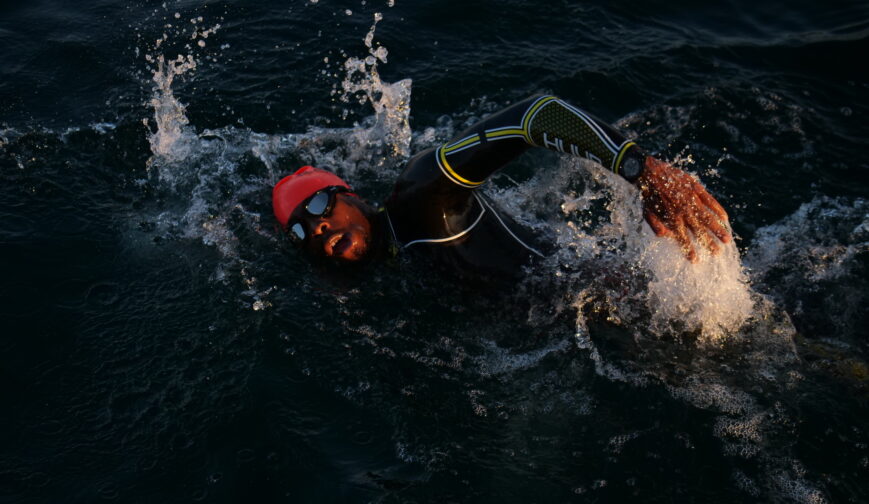 "It's a hard course for a reason; it's technical and it's hot! Remaining hydrated is going to be key as well as having good downhill bike-handling skills. The swim is likely to be non-wetsuit as the water temperature was 78.6 Fahrenheit at 7am this morning.
"The bike arrived in one piece, which is always a great relief. Sam will be riding a Cervelo P5 with Di2 and ceramic BB, this should help with the climbing on the course."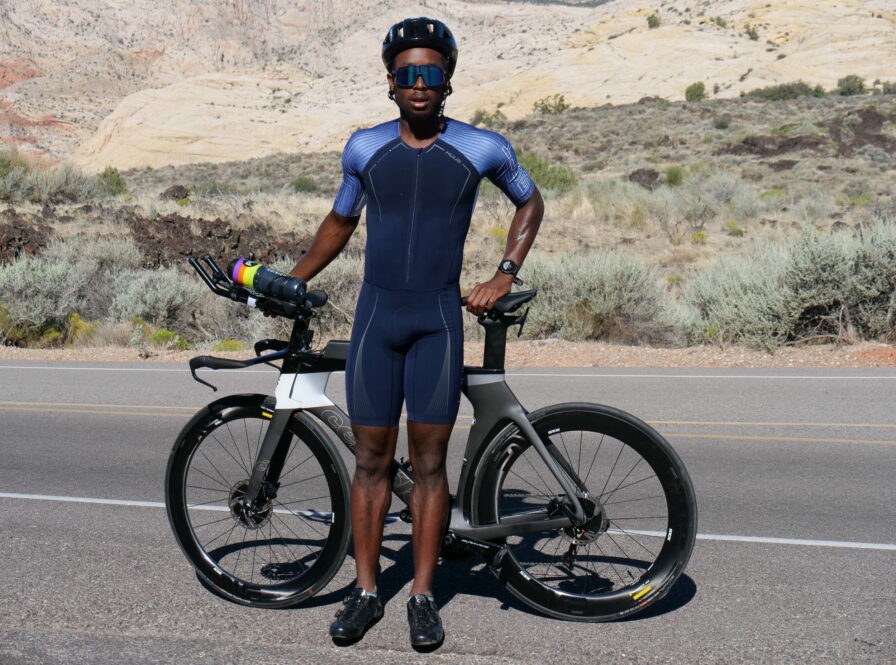 Sam Holness ready to race in St George
"Sam registered today and got his race chip, swim cap and other goodies. His swim wave is at 7:12am, just after the Pro Women start.
"St. George is a great location and I would highly recommend it to athletes seeking to qualify for the 2022 IRONMAN 70.3 World Championship, which will again be held here. The people are extremely friendly and welcoming."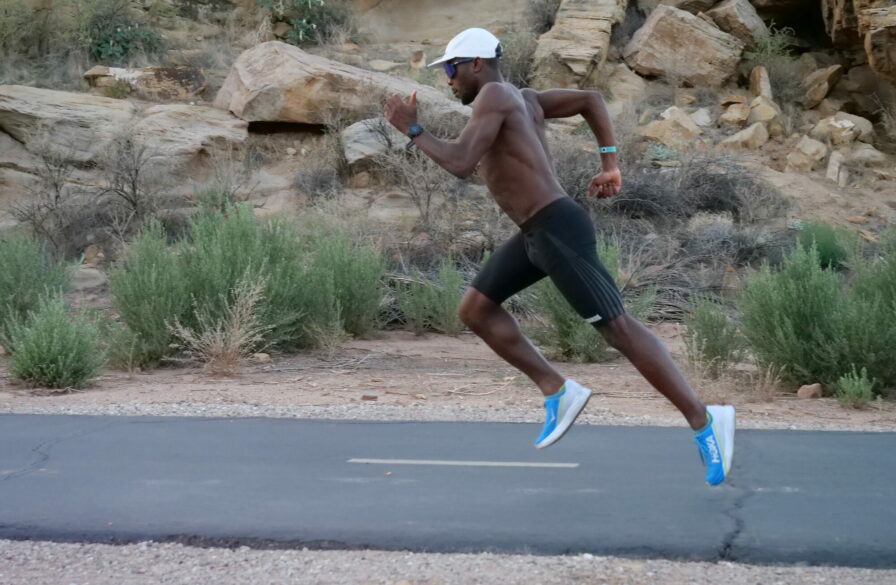 Sam himself is super excited ahead of Saturday's race, adding: "It's great to be here in Utah. I've been training hard and getting ready for the race. I really can't wait, and I am ready to get to the start line.
"After swimming alongside Nikki Bartlett, she gave me one of her swim caps from the 2020 Tokyo Paralympics where she took time out of her own racing to be an athlete guide in the paratriathlon. I am still wearing it!
"I am so excited to race this weekend. When I started triathlons five years ago, I had no idea that someone with autism could compete in the World Championship."
To find out more about Sam's journey follow him on Instagram (@samholnesstri) or visit www.samholness.com.