YOU can win with the SLT Arena Games Powered by Zwift
Club Championships launched ahead of SLT Arena Games London
What it's all about, how you can take part, and how your club can win
The SLT Arena Games presented by Zwift are back, featuring 20 of the world's best triathletes going head-to-head in thrilling competition at the London Aquatics Centre on March 27. And that's not all.
The SLT Arena Games London Club Championships Powered by Zwift is offering every UK based triathlete the chance to be inspired by the best and come together to compete for fun, fitness and prizes.

With six races over three weeks, and all abilities welcome, this is a chance to race together and win some great rewards, including the chance for your club to enjoy an exclusive virtual meeting with a star Super League athlete.
Registration is free and all athletes are welcome to compete, but only BTF clubs will have a chance to win prizes. Let the games begin. For more information visit https://superleaguetriathlon.com/event/london21/
The initiative is part of a collaboration between Super League, Zwift and the British Triathlon Federation. Tri247 will also be supporting the event, providing race coverage and updates.
How It Works
There will be a three week competition window with one virtual running and one virtual cycling race per gender each week on Zwift (see schedule for exact dates and timings).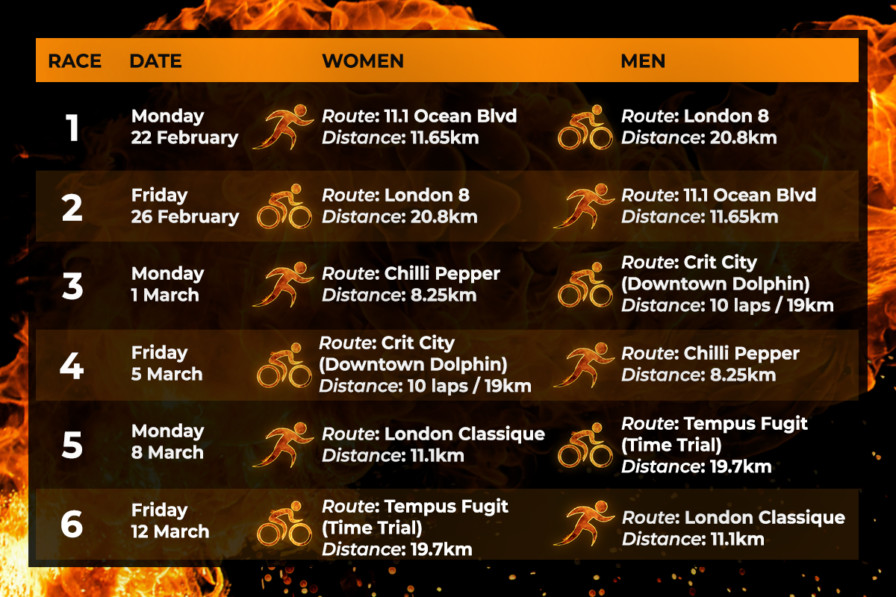 Athletes compete individually in the races and will contribute points to their club as per the following points system. Every athlete finishing will contribute at least 1 point to their club.
Results will be published immediately after each race on www.superleaguetriathlon.com with reports on Tri247.com
Men's and women's races will be ranked separately. The clubs with the highest number of accumulated points in each gender ranking at the end of the series will win the chance for an exclusive virtual meet and greet with a star Super League athlete over the weekend of the SLT Arena Games London Powered by Zwift. The top three clubs in each gender will win framed SLT jersey's and a Super League merchandise pack.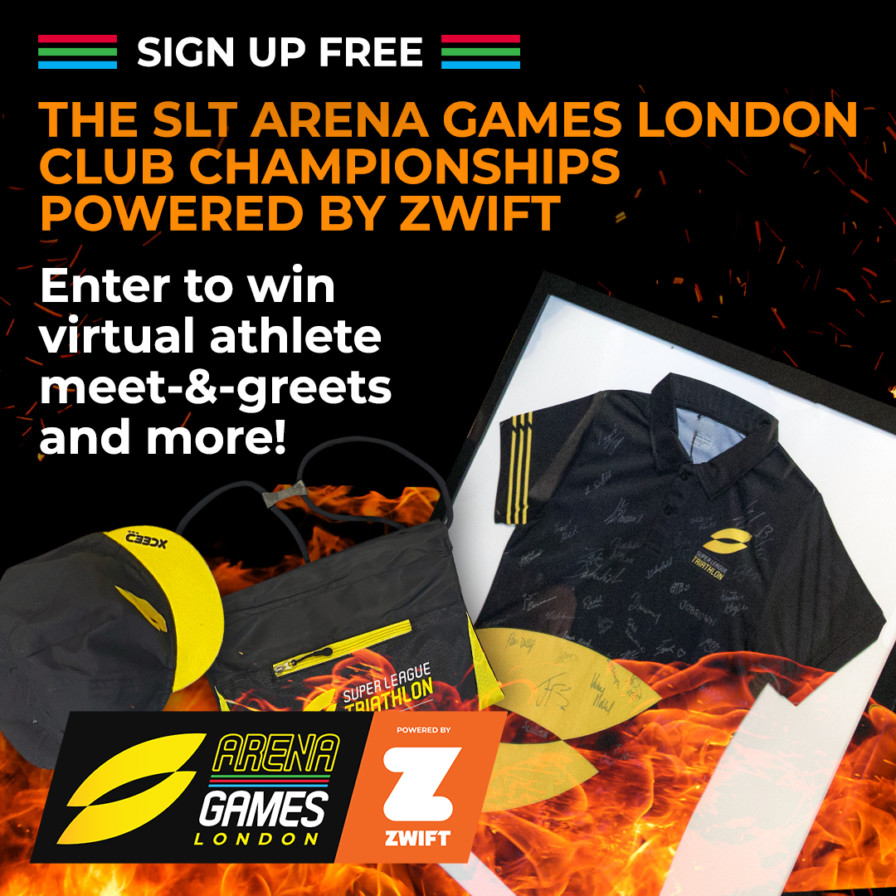 The series is open to anyone, but only clubs affiliated to the BTF will be ranked.
For more information and to register please visit https://superleaguetriathlon.com/event/london21/