The beauty of running the age-group and elite 70.3 World Championships side-by-side is the stories and inspirations that come from the events. It also gives the professionals support throughout the course and the age group athletes a chance to race alongside their heroes.
Whilst we always hear about the winners of the elite races, it is often the stories from the age-group ranks that the average triathlon fan can relate most closely too.
A notable story from Friday's women's race in St George was that of Zeinab Rezaie, who is likely to go on to be an inspiration to many for her sheer determination.
Just seconds to spare
Rezaie, a 27-year-old Afghani, made history on Friday as she finished the 2022 IRONMAN 70.3 World Championships in 8:28:57, just one minute inside the cut off time. It was an astonishing feat on such a challenging course, especially for someone who had only completed their first 70.3 two years ago.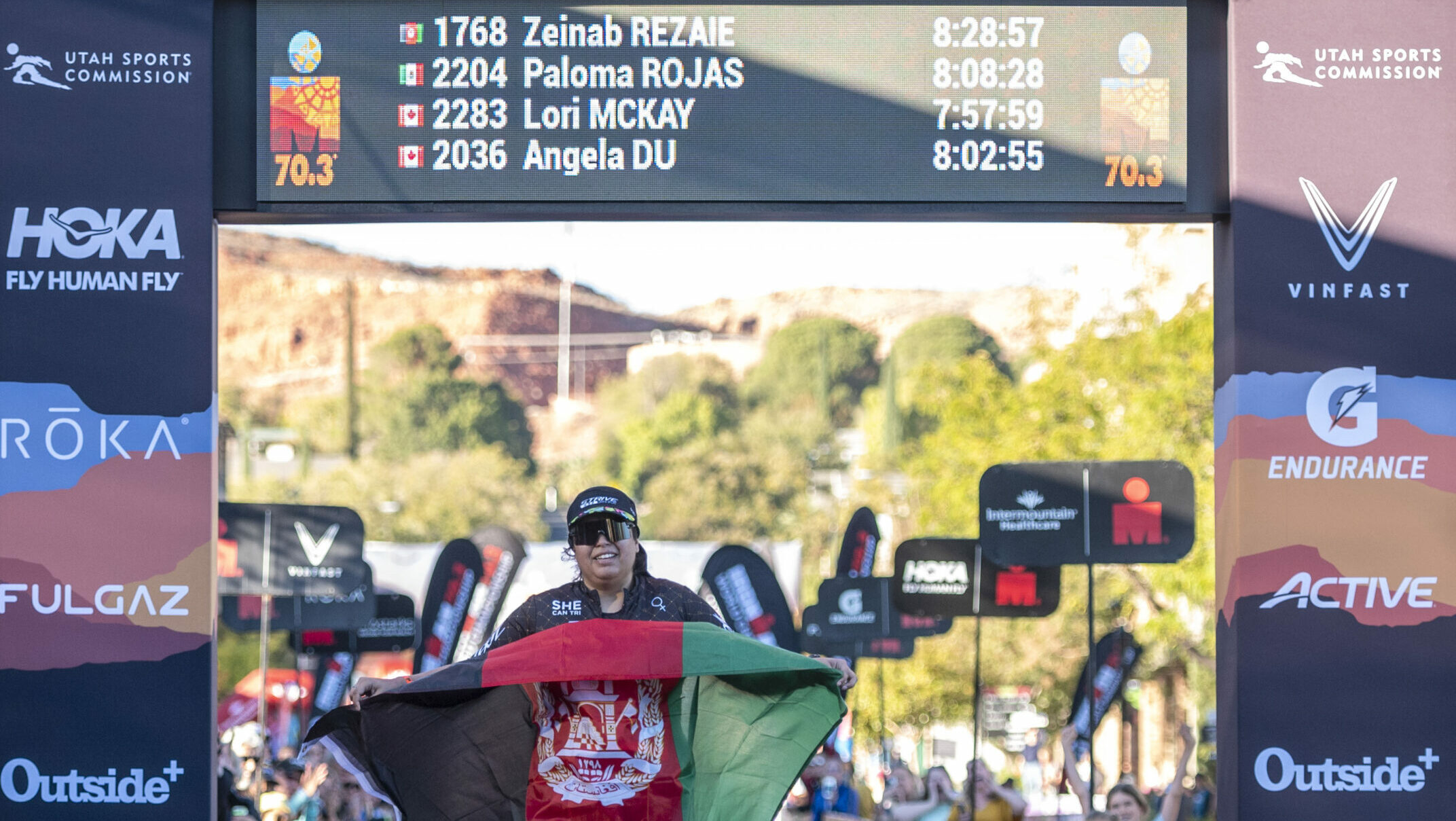 Rezaie, who was born in Iran as a refugee, returned to her home country of Afghanistan at the age of nine. In a country that doesn't support women or girls participating in sport, Zeinab is a shining light, as she attempts to rewrite the rules on just what Afghani women can achieve.
Upon finishing, Rezaie stated that ""I did it not for myself but for the women and girls of my country who do not have the basic rights of education, work, travel, or sport. Not only was this for the women of my country but for the minorities and all the women across the world who do not have access to their basic rights".
Now living in the US, Rezaie is trying to trailblaze a pathway for others who grew up in similar circumstances to her with "She Can Tri". Zeinab has so far raised over $17,000 for the charity.