Brad Snyder has spoken of his delight at winning gold at a third consecutive Paralympic Games as he clinched victory in the men's PTVI triathlon on Saturday.
The American's previous triumphs in London and Rio came in swimming events – he won a total of seven medals during his time in the pool, including five golds – but he made the switch to triathlon for Tokyo and added to his impressive haul.
"I said in pre-race interviews that I wanted to finish with a smile on my face," he said. "That would have been a challenge if I was going to finish in sixth, so it came across a lot more organically when I came in first.
"It's a big moment, because you spend so much time visualising and hoping, preparing for it. Just like in Rio and London (where he won gold in swimming), there's no way you can possibly imagine how good it's going to feel.
"And that really was a good feeling. To be able to reach this level in a second sport is a really cool feeling. We watched Cool Runnings the other day and there's this cool scene when John Candy talks what it means to have your life all about winning."
"It's about challenge"
Snyder, a Navy veteran who lost his sight in an IED explosion in Afghanistan in 2011, insisted that he had to move on from swimming in order to keep pushing himself to new limits.
"My life is not about winning," he stated. "It's about challenge, it's about taking on challenges, learning new skills, expanding my boundaries and capabilities.
"I really felt I was kind of tapped out in swimming. I don't think there was a lot more I could squeeze out of my capability in swimming."
Alexis Hanquinquant meanwhile claimed gold on first appearance at a Paralympic Games, taking victory in the men's PTS4 ahead of Japan's Uda Hideki and Spain's Alejandro Palomero.
The 35-year-old missed out on the 2016 Games in Rio, but finally made his Paralympic debut in Tokyo where he produced a terrific performance.
"It's been a very good day for me," the Frenchman said. "I hoped to win today and I don't realise it quite yet. It really is a dream come true. I will never forget today.
"It all came down to my determination, my hard work and all the support from my team and family around me. I am very thankful."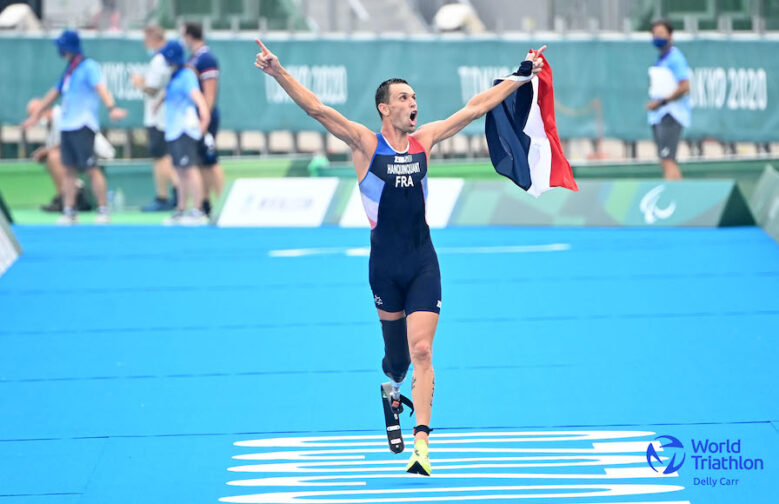 "Fairytale" for Seely
The triathlon event proved prosperous for Team USA, with Allysa Seely's defence of her women's PTS2 title adding another gold medal to their tally.
Seely overcame a series of health issues in recent times – ranging from blood clots to endocarditis – to beat compatriot Hailey Danz and Italy's Veronica Plebani to gold.
"Five years ago still feels like a fairytale, and today I'm just so grateful for the opportunity to be here and to race,' Seely said.
"I said the day I won in Rio that a gold here was the goal, and there have been so many ups and downs since then, that to pull off that goal is incredible.
"I want to be able to dedicate this gold medal to all of those who said they can't, including the Afghan Paralympians whose dreams could not be fulfilled."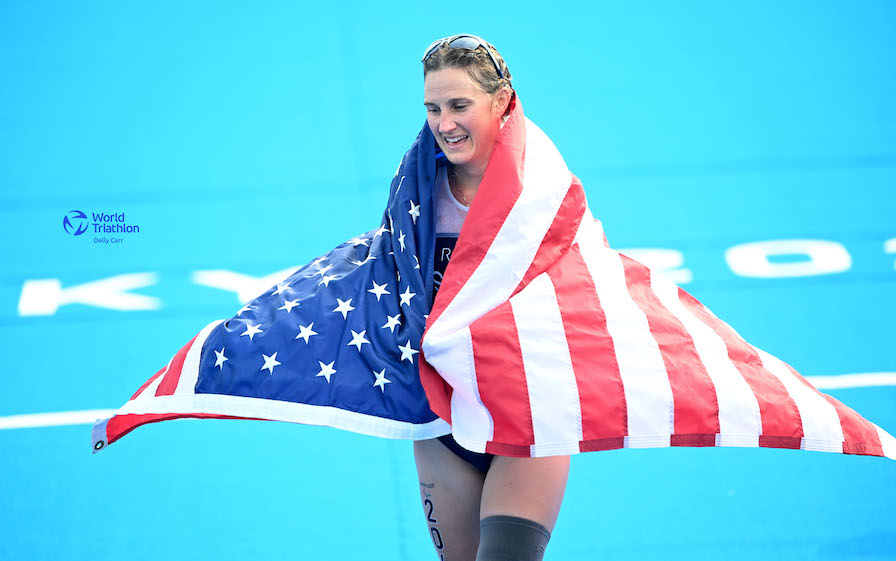 Danz 'didn't have the legs'
Danz had led for much of the race before she was overhauled by Seely on the run, which saw the 30-year-old end up with a silver medal for the second time at the Paralympics following her second place at Rio in the same event.
"I pretty much executed my strategy that I wanted to do on the swim," she stated. "I just maintained contact.
"My real goal was to create as much of a gap on the bike course (as possible) because I know that is my strength. That really is what the race is for me.
"I came off with a gap (after the bike) that I felt was going to be enough, but I guess I just didn't have the run legs today."