Zofingen victories go to France and Switzerland
Eight British Age-Group podiums at the LD Duathlon World Championships
The infamous Powerman Zofingen in Switzerland, the ITU Long Distance Duathlon World Championships had a different look to it on Sunday – because Great Britain's Emma Pooley, wasn't there. With the four-time consecutive winner (2014-17 inclusive) absent, the door was open for a new champion.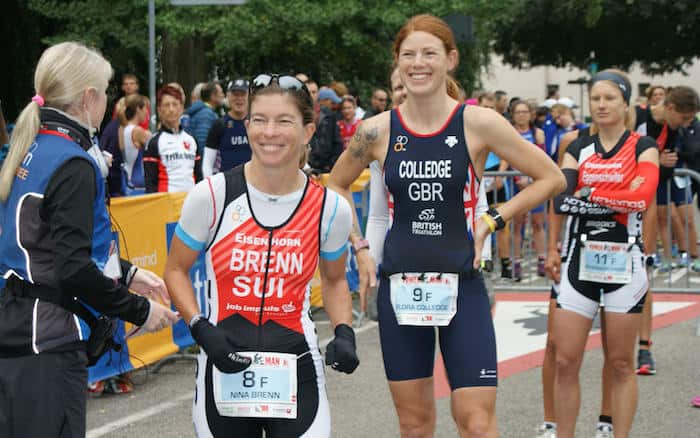 With Emma's absence through injury, Great Britain's sole representative in the women's Elite race was Flora Colledge, an Age-Group winner in Zofingen laast year. Flora was stepping up to the Elite race after a great season which has included Age-Group Gold at the Powerman Middle Distance European Championships, ITU Long Distance Triathlon World Championships, winning the Swissman Xtreme Triathlon and third at Norseman. Clearly, an athlete who likes a tough race. Flora would finish sixth.
The race saw a Swiss one-two, with Petra Eggenschwiler, who finished sixth over three consecutive years, 2013/14/15, but was unable to race for the last two editions.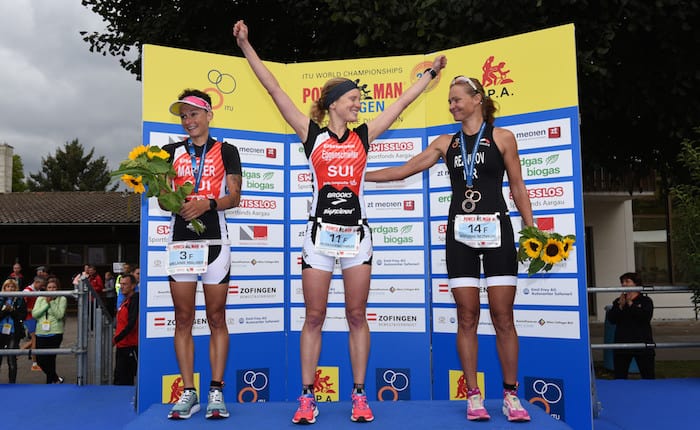 The men's Elite race saw a third win for Gaël Le Bellec (FRA) to add to his title from 2014 and 2015. He finished just over two and half minutes clear of another French athlete, Yannick Cadalen.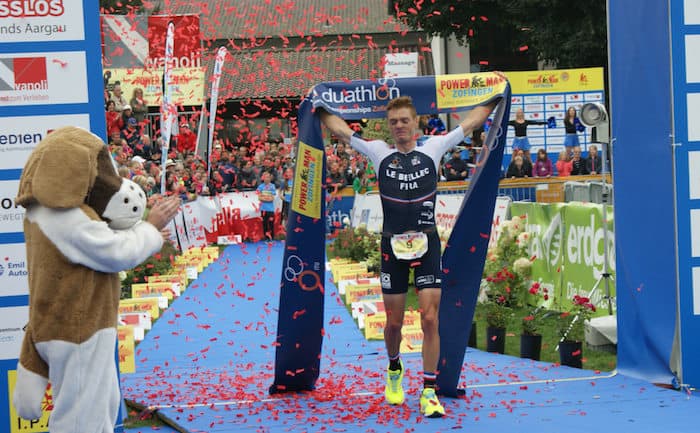 Zofingen ITU Powerman LD Duathlon World Championships – Sunday 2nd September 2018
10km run / 150km bike / 30km run
ELITE MEN
1st – Gaël Le Bellec (FRA) – 6:07:50
2nd – Yannick Cadalen (FRA) – 6:10:29
3rd – Felix Köhler (GER) – 6:12:42
4th – Maxim Kuzmin (RUS) – 6:16:12
5th – Denis Sketako (SLO) – 6:23:06
DNF – Julian Lings (GBR)
ELITE WOMEN
1st – Petra Eggenschwiler (SUI) – 7:00:39
2nd – Melanie Maurer (SUI) – 7:22:42
3rd – Antonia Reznikov (ISR) – 7:24:20
4th – Nina Zoller (SUI) – 7:35:25
5th – Daniella Schwarz (SUI) – 7:36:52
6th – Flora Colledge (GBR) – 7:39:39
GREAT BRITAIN AGE-GROUP TEAM MEDALS IN ZOFINGEN (8)
GOLD (2)
Jane Ritchie – F55-59
Richard File – M70-74
We have a new Age Group WORLD CHAMP 😎

Congrats to Greenlighter Jane on winning Long Distance Duathlon World Champs 💪

10km run, 150km bike, 30km run🤮 pic.twitter.com/227TaNqdJ2

— GreenlightPT (@GreenlightPT) September 5, 2018
SILVER (2)
Karen Haley – F55-59
Graham Johnston – M55-59
BRONZE (4)
Lise Soerensen – F35-39
Catriona Kemeny – F40-44
Fiona Carter – F45-49
Stuart Hall – M50-54