Super League co-founder Chris McCormack believes Alex Yee and Hayden Wilde are starting a new classic rivalry in ITU racing, following on from the Alistair Brownlee / Javier Gomez era.
Whilst Yee and Wilde both lost out in the World Triathlon Championship Series and the Olympic Games to Kristian Blummenfelt in 2021, the Norwegian's shift in focus to long-course racing for this year in McCormack's eyes "has left a big hole", but one that Wilde and Yee are more than capable of filling.
Their rivalry so far has been synonymous with the one enjoyed by Gomez and Brownlee, as both sets of competitors not only succeeded in bringing the best out of each other but also in setting them far above their nearest competitors.
Raising the bar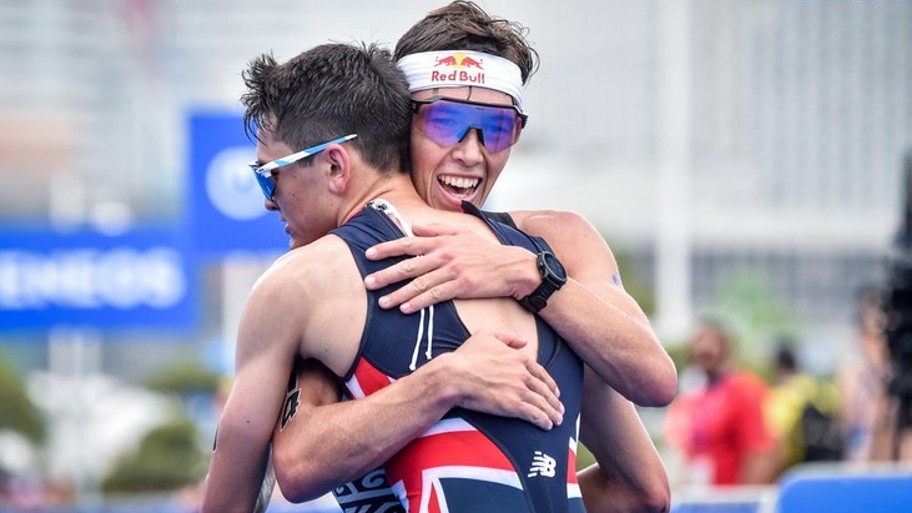 Writing in his latest SLT blog, McCormack recognises the similarities between both duos when talking about Wilde's challenge to take down Yee, stating that the Brit "is the new standard, the new Brownlee."
One notable difference between the rivalries of Yee and Wilde in comparison with Brownlee and Gomez is that the current crop of youngsters have developed significantly from the birth of Super League Triathlon.
McCormack clearly has a vested interest but it's hard to argue with his assessment about the impact the modern style of racing has had, stating that "the new rivalry was really built off the back of Super League" with Wilde's development especially assisted by the "week in and week out racing of Super League."
All to play for
Wilde's rise to the top of the sport has been incredibly impressive and McCormack is right in identifying the pathway that Super League Triathlon has provided for the young Kiwi over the past few seasons.
Wilde's first WTCS podium did not come until 2022 in Yokohama, but his first Super League podium was back in in 2019 in Malta.
McCormack believes that fans "got to see Hayden grow up as an athlete off the back of our series" and that "he has transferred that into World Triathlon racing," which has culminated in Olympic bronze, Commonwealth Games silver and multiple WTCS podiums in the past 12 months.
With Wilde confirmed for the 2022 Super League season and the New Zealander currently sitting in first in the Maurice Lacroix World Triathlon Championship Rankings, the second half of the 2022 season is shaping up to be a fiery one for the New Zealander.
Yee currently occupies ninth in the WTCS series and is not yet confirmed for the 2022 Super League season, but following their epic race in Birmingham last week, it is a certainty that wherever they face off next this year will be a great race.