The 'maths nerd who found Pro triathlon' – that's the description that Ali Brauer herself gave us when we introduced her in a three-part extended interview in March 2022. While there may have been another high profile race happening last Saturday in Utah, Ali was making her season debut at the White Lake Half in North Carolina. It saw her take her first Pro win, and she checked-in with us on how it all went.
Swim – Chasing the men
Two laps with an Australian exit. I knew I was the strongest swimmer in the field by quite a bit, so expected to be solo off the front all day. Starting only a minute behind the men, my goal was to see how far I could swim through the men's field. Swimming through a sea of age groupers made things interesting on the second lap
Ultimately came out of the water 4+ minutes ahead of the next closest female.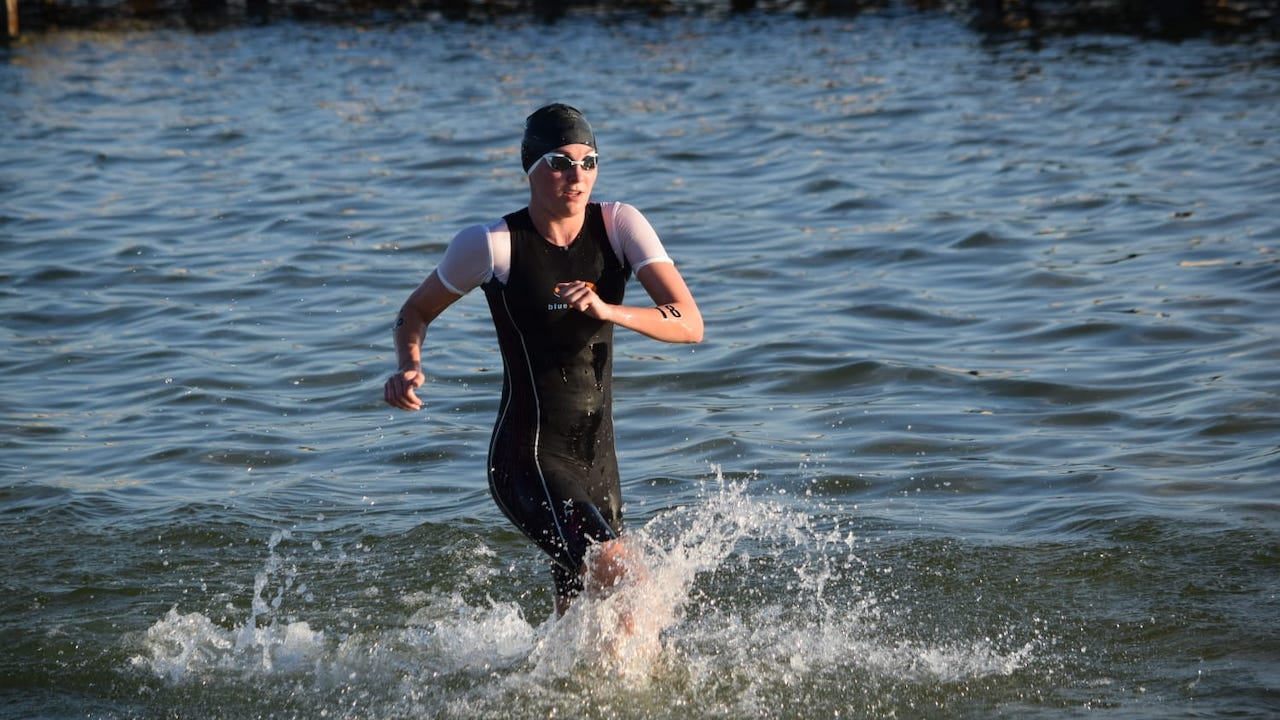 Bike – More work to do
It was a two-lap, pancake flat and fast course. Goal was to extend my lead as much as possible. I did indeed extend my lead to about 7:30, but unfortunately my usual bike legs never showed up and I fell off the pace a bit on the second lap.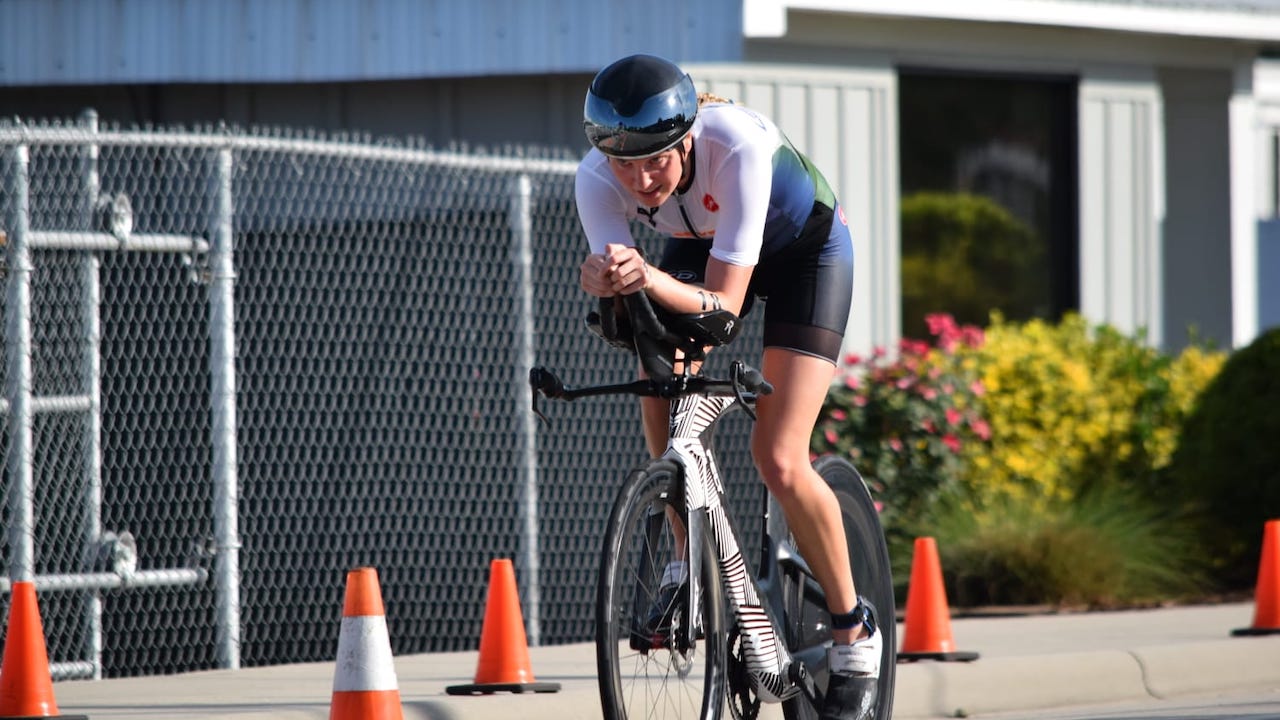 With some recent tweaks to my position and lack of a lot of race-specific TT work this early in the year, the nature of the course – very few opportunities to leave the aero position – was definitely not kind to me and my body could feel it! Lots of tight spots getting off the bike left me feeling as if I was hobbling through T2.
Run – Feeling hot
By this point the heat/humidity was a major factor, especially for an athlete like me coming from a northern training location. Knowing I had a considerable lead, I tried to be smart and stay within myself, focus on nutrition and cooling off at aid stations. Once again my legs weren't there and I wilted a bit in the heat on the second half.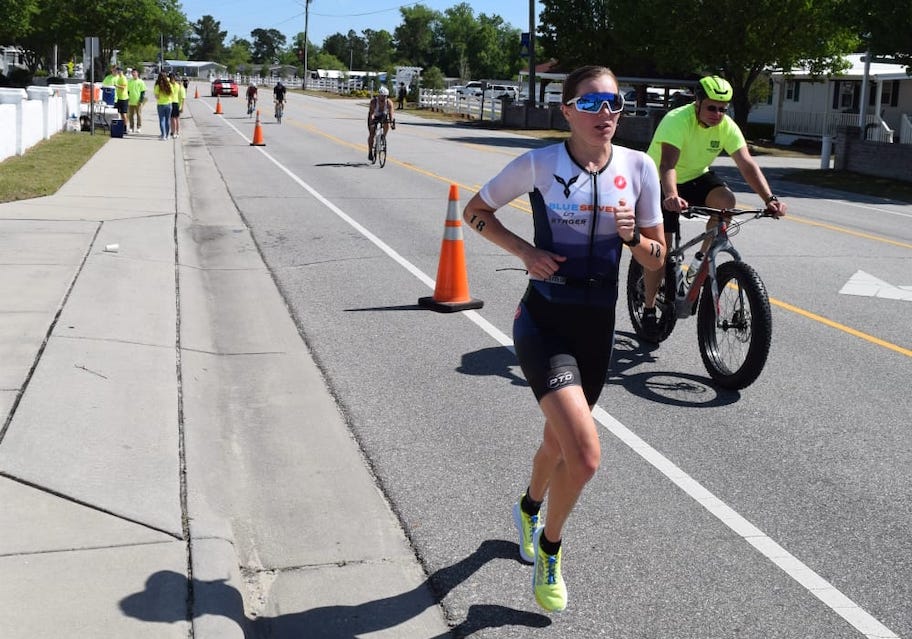 My main competition ran a few minutes into me here, but I still finished with a comfortable cushion and my first pro win. Disappointed I was not able to show the improvements I feel I've made in the run, but know it will come with time.
Getting the job done
A true rust buster. My main takeaway is that I was able to get the job done in a situation where I felt rough all day and was expected to win. Other than that I'm quite disappointed with my performance as I don't feel it reflects the training I've put in.
But if this year goes anything like last year, I stand to improve race-after-race – and "a win is a win!"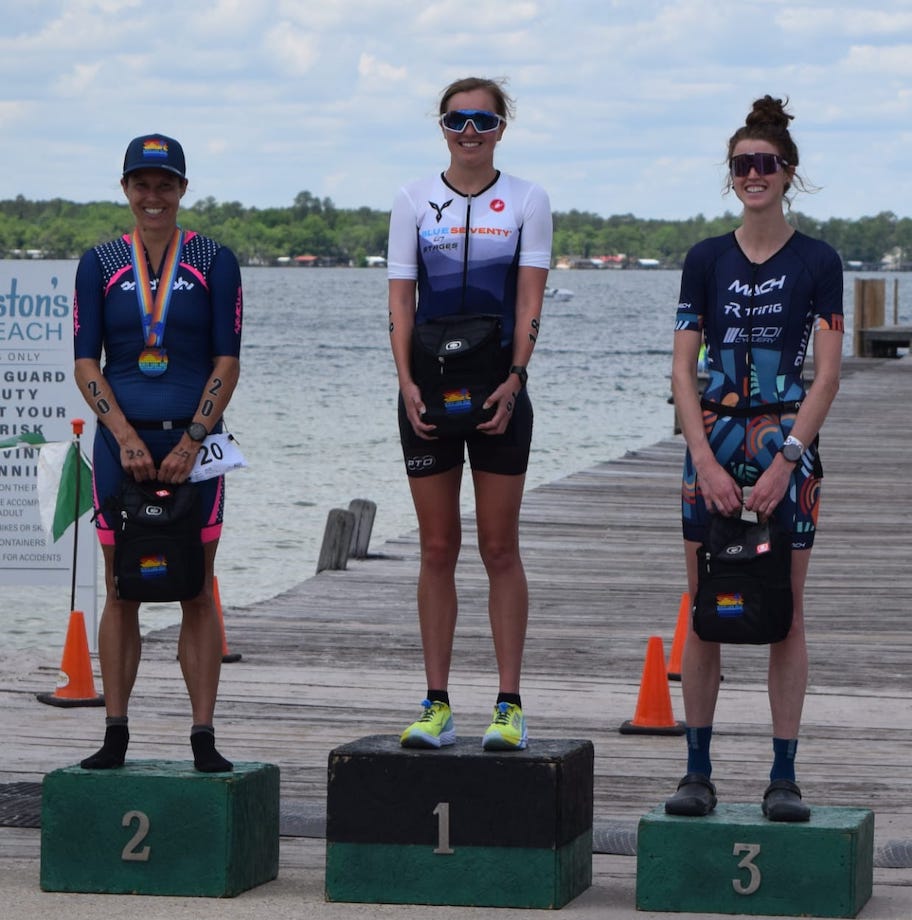 White Lake Half Triathlon 2022 Results
Saturday 7 May 2022 – 1.2 miles / 56 miles / 13.1 miles
Pro Women
1. Ali Brauer (USA) – 4:20:11
2. Sarah Bishop (USA) – 4:24:16
3. Summer Deal (USA) – 4:24:44
4. Ginger Howell (USA) – 4:45:21
5. Kimberly Goodell (USA) – 4:45:23
Pro Men
1. Trevor Foley (USA) – 3:38:37
2. Andrew Starykowicz (USA) – 3:43:09
3. Dylan Gillespie (USA) – 3:43:37
4. Benjamin Deal (USA) – 3:48:42
5. Ricky Flynn (USA) – 3:52:22