Ten years on from Alistair Brownlee winning gold with that epic victory at London 2012, Alex Yee is hoping he can help inspire the next generation of British triathletes.
It was August 7 on a never-to-be-forgotten day when Brownlee lived up to all expectations and won the first of his two Olympic titles in front of incredible crowds in Hyde Park.
Watching that day was a 14-year-old Yee, and last year he himself won an Olympic gold in the Mixed Team Relay in Tokyo alongside Jonny Brownlee, who had chased brother Alistair home to take individual bronze in 2012.
Passing the baton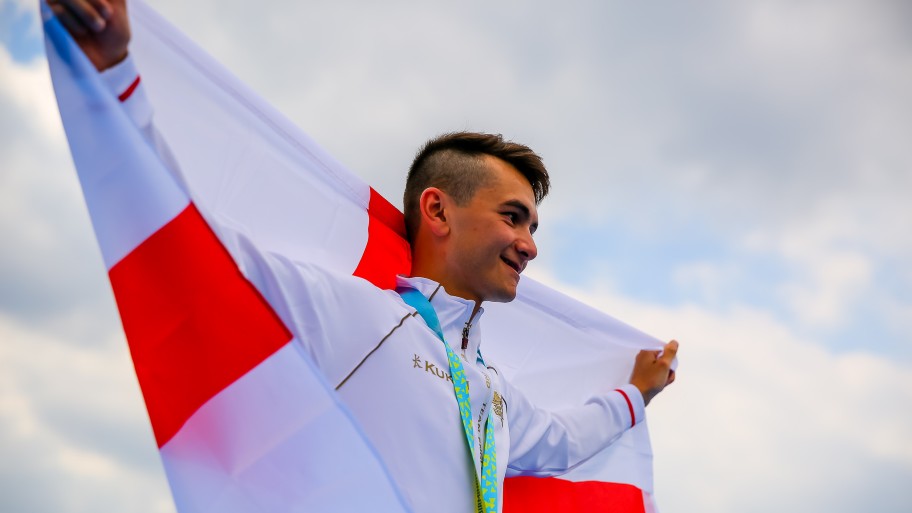 So no wonder when we spoke to Yee after his Commonwealth Games heroics last week – individual gold and another Mixed Relay triumph – that he saw some clear parallels.
He told us: "A massive home event like the Commonwealth Games is an opportunity for our sport to develop and hopefully people will be inspired."
Looking back to 2012 he explained: "I was doing triathlon prior to that but watching the boys in 2012 was a special moment for me. And to be able catch a train up there and have London 2012 on my doorstep was amazing.
"So to experience the Commonwealths at home is very special. Hopefully there is someone in the crowd in Birmingham who is like I was – and maybe I'll be able to race in a relay with one day, that would be really cool."
And looking at the bigger picture he added: "I just want to keep developing the sport. Maybe when I started triathlon, it wasn't seen as a thing you could make a living from or be a viable sport by itself so I want to keep opening it up, closing down barriers to entry and making sure that this is a universal sport that everyone can enter."