The finishing straight at triathlon's inaugural Challenge Vieux Boucau saw things turn from ecstasy to agony for Mika Noodt as victory was snatched from his grasp while any chance of a win for Alistair Brownlee also evaporated in the closing stages.
Despite being up against a super-strong field, for almost the entire run it appeared that first place was going to Noodt, even though 70.3 Worlds winner Rico Bogen was not making it easy for him.
But in the last of four laps, first Brownlee and then Mathis Margirier were gaining fast and it was the latter who would prove the big danger.
Agonising finish in France
As spectators cheered Noodt to victory on the red carpet, Margirier was sprinting up behind him and Noodt's legs could not respond – meaning he stumbled less than a metre before the line and Margirier flew through to take the win.
"It's insane, I gave everything but I lost control of my legs," said Noodt afterwards. "I've never experienced this – he was too fast, But that's racing – I gave it everything I had!"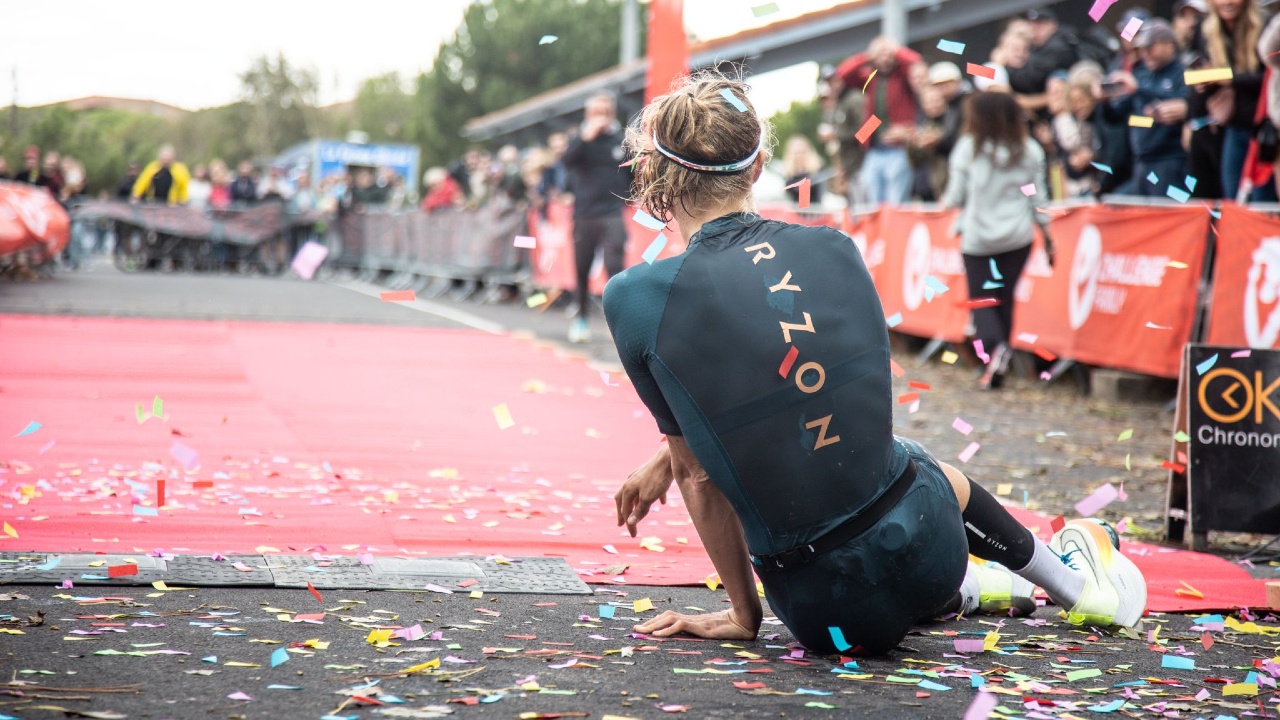 Margirier revealed that for most of the day he thought the win would be beyond him.
"It was really hard today," he explained. "I wasn't feeling good on the bike so in the middle of the bike, I was just waiting for the finish.
"The first lap of the run was so hard, I had no energy. But when I saw Mika slowing down, in the last 10 metres I was second, but I could sprint and he couldn't so I finished first!"
Alistair Brownlee takes foot off the gas as a precaution
Meanwhile Brownlee revealed afterwards that he had eased back in the closing stages after not feeling "quite right".
Writing on social media he said: "Another tough race day with tough weather and even tougher competition at Challenge Vieux Boucau.
"Wasn't feeling my best but was enjoying being out on the course and closing in on the lead in the late stages of the run. Didn't feel quite right on the last lap so decided to jog it home to not put myself at risk for future races after the year I've had.
"Hats off to Mathis and Mika for an awesome sprint finish."