France's Mathis Margirier notched his third win of the season after a thrilling sprint finish against Mika Noodt at Challenge Vieux Boucau in the south of France, with the German falling just yards before the line as he was being overtaken.
A stacked men's field had seen fortunes ebb and flow throughout – with double Olympic champion Alistair Brownlee looking at various points as if he was in with a great chance of a first win since his encouraging return from ankle surgery, only to fade into sixth late on as he jogged home as a precaution.
The podium was completed by 70.3 World Champion Rico Bogen.
It was slightly less dramatic in the women's race as Germany's Caroline Pohle denied Switzerland's Imogen Simmonds a third win in the space of a fortnight.
Pohle had led out of the water before Simmonds pushed to the front on the bike but on the run it was Pohle who proved strongest to take the victory by 30 seconds.
Pro Men – Late drama as Noodt stumbles
Newly-crowned WTCS champion Dorian Coninx (FRA) was first out of the water after the wetsuit lake swim in 24:02 with Aaron Royle (AUS), Bogen, Brownlee and Margirier all within a few seconds of him.
And on the predominantly flat single 90km bike loop through the famous Landes pine forests the conditions soon turned testing thanks to torrential rain and it was Brownlee who moved to the head of affairs at halfway.
But he was never able to get away and coming into T2 it effectively boiled down to a running race between the leading six which was now Noodt, Brownlee, Margirier, Frederic Funk, Bogen and Royle.
After just one of four loops around the Lac Marin de Port d'Albret six had become two as Noodt and Bogen opened up a gap of just over a minute but things would start to change dramatically as first Brownlee and then Margirier moved back into the mix.
As spectators cheered Noodt to victory on the red carpet Margirier was sprinting up behind him, Noodt's legs could not respond and he stumbled less than a metre before the line and Margirier flew through to take the win by a second.
Noodt said afterwards: "It's insane – I gave everything but I lost control of my legs. I've never experienced this.. He [Mathis] was too fast!"
Meanwhile Brownlee revealed afterwards that he had eased off as a precaution after not feeling "quite right".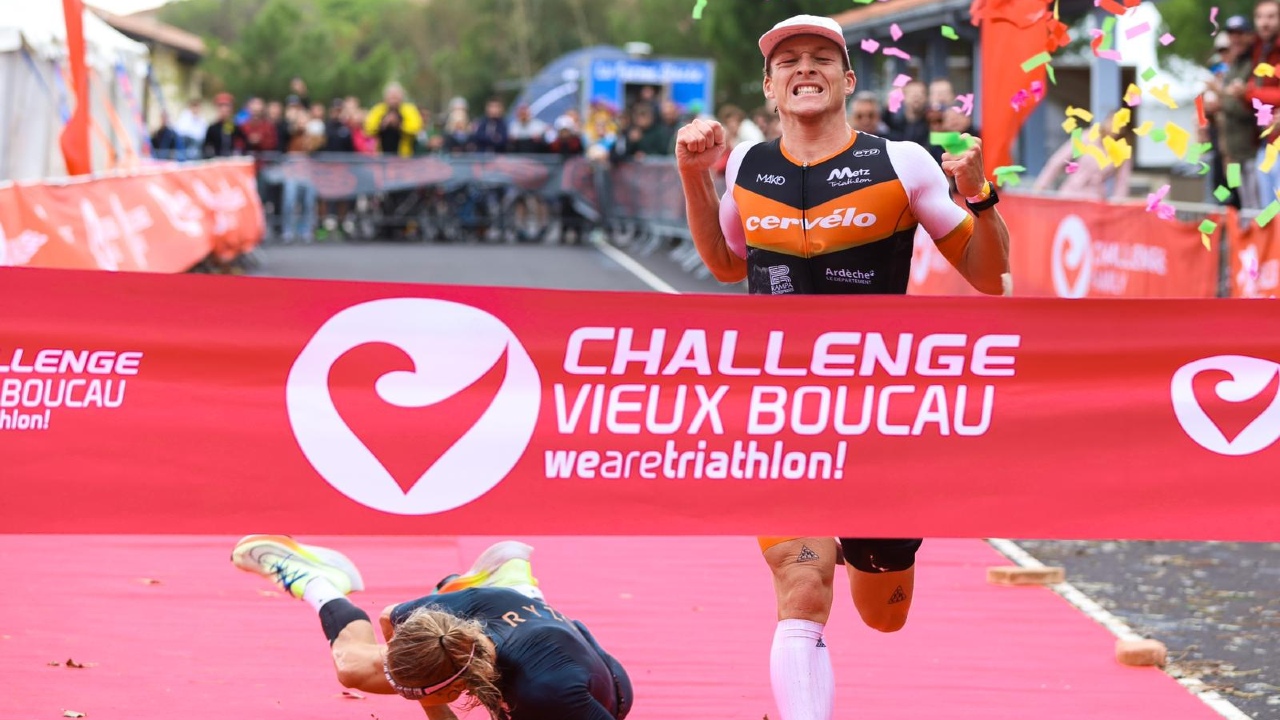 Pro Women – Hat-trick bid denied
Pohle set the pace in the swim and was first out of the water in 26:46, with Simmonds 37 seconds adrift in second and already a near two-minute gap to the rest.
But the catch came almost two thirds of the way into the 90km bike loop, with Simmonds overtaking after 58km and quickly putting 40 seconds between them.
She was still ahead early on the run but the gap was coming down quickly and Pohle was back in front at the 5km mark and would never be caught, despite Simmonds' best efforts, with 30 seconds separating them on the line.
"I'm really proud of my achievement as I had a really difficult time after the World Championship with injury," said Pohle at the finish line. "I'm really happy as Imo was really strong and she pushed me to my best."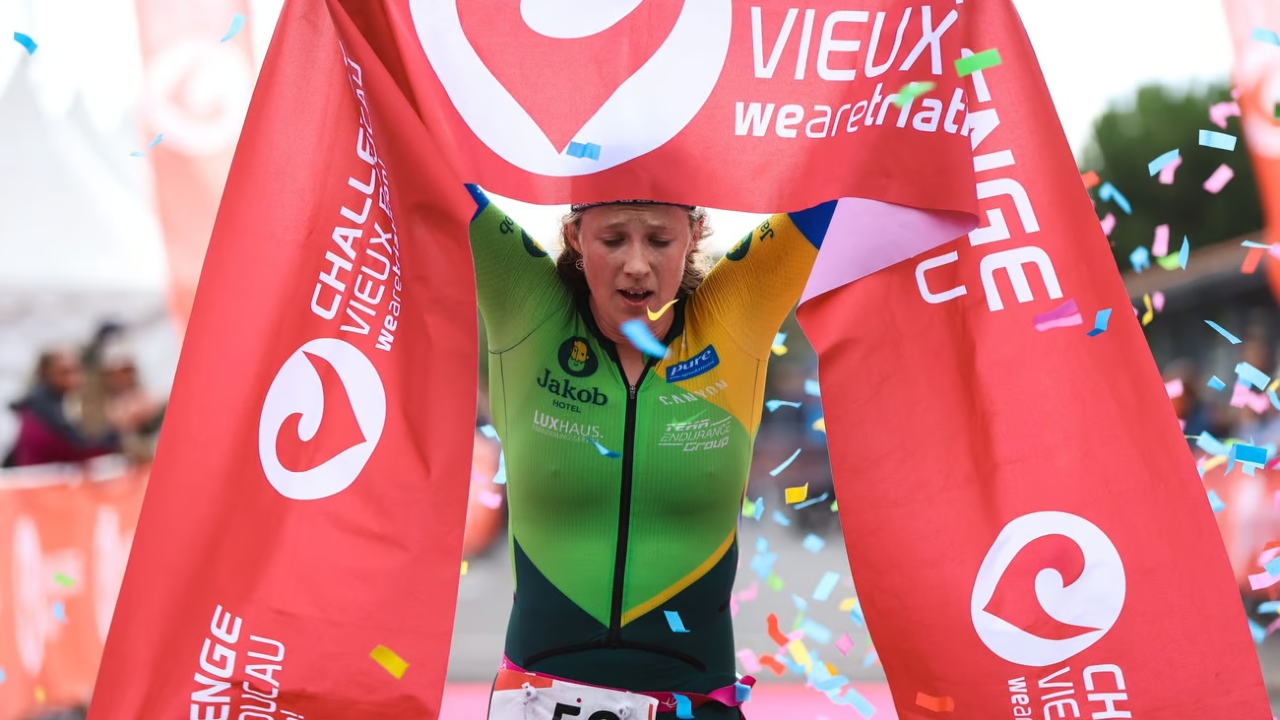 Challenge Vieux Boucau results
Saturday October 21, 2023 – 1.9km / 90km / 21.1km
Pro Men
1. Mathis Margirier (FRA) – 3:38:10
2. Mika Noodt (GER) – 3:38:11
3. Rico Bogen (GER) – 3:39:42
Pro Women
1. Caroline Pohle (GER) – 4:04:32
2. Imogen Simmonds (SUI) – 4:05:02
3. Charlene Clavel (FRA) – 4:11:36