He didn't quite make the podium, but Swansea-based Andrew Horsfall-Turner certainly had the home crowd excited for much of the morning at IRONMAN 70.3 Swansea on Sunday.
We are used to seeing Andrew leading the way in the water, but for a change it was Germany's Justus Nieschlag alone at the front of the 1.9km opening discipline in the Prince of Wales Dock at the SA1 Waterside.
Only deciding to start during race week, Horsfall-Turner pulled well clear of everyone except the former WTCS athlete on the bike, and when Nieschlag suffered with a mechanical, the local athlete was in prime position.
Send it!
Speaking to Andrew shortly after crossing the line, I asked him if having raced at IRONMAN Switzerland seven days earlier, he could possibly have imagined starting the run in his home city with a lead of well over five minutes?
"I was quite lucky; last week in Switzerland I had a mechanical at 150km, when I snapped my chain.
"I entered this race because I'm a local from Swansea and I said to my coach, we are not definitely going to race but I'll see how my legs turn up after IRONMAN Switzerland. As I didn't run the marathon, I didn't feel too bad come Tuesday or Wednesday.
"I knew that my best bet today was to really go hard on the bike. I know the roads really well and I know that I've never really sort of ridden to my ability in a 70.3. So I thought I'd 'send it' and really hope for the best. I could tell after about 75km that I was in for a long one on the run, but I held strong and tried to hold the boys off as long as I could.
"Fourth place in an IRONMAN race is still my best result to date as a Pro. I'd have loved to have that first podium, but hopefully that is to come."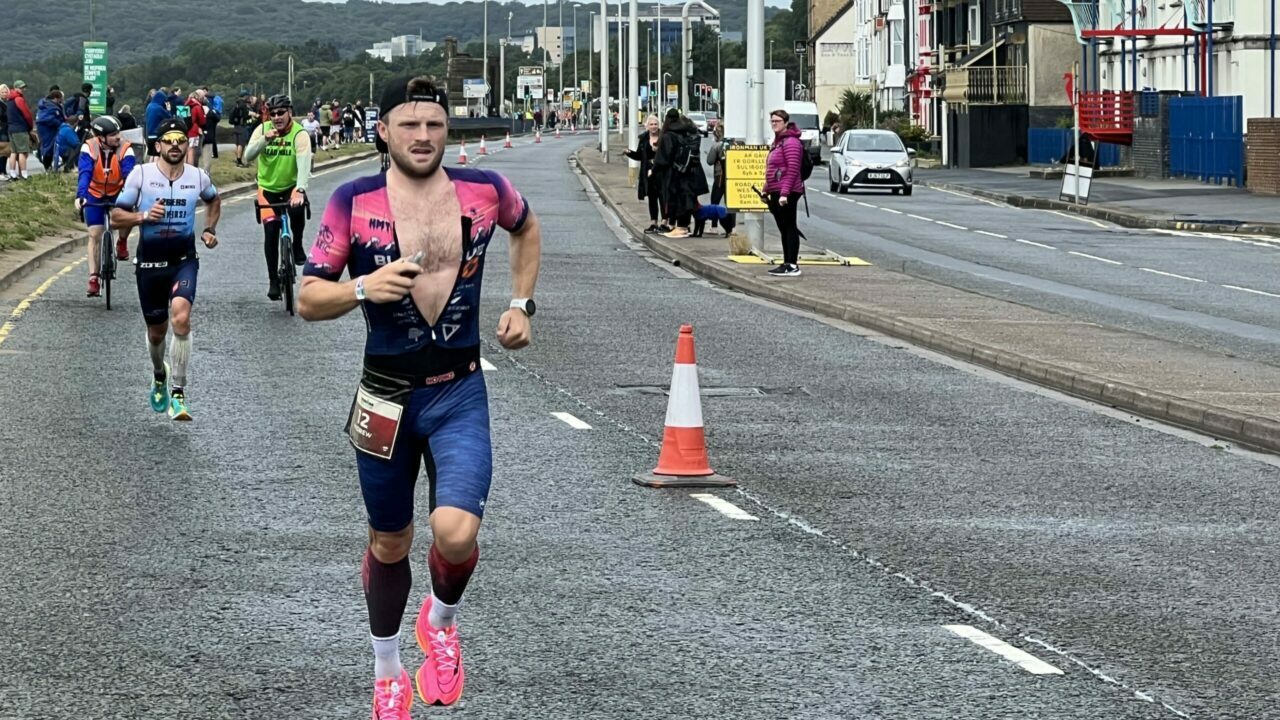 Chasing Justus
Did he see what had happened to Justus out on the course?
"Unusually I didn't lead out of the water. Justus had a little gap, phenomenal swimmer that he is, and I kind of held that 20 to 30 seconds gap for a long time. It kind of yo-yo'd out, went up to 50 seconds, back down to 30, and then I was coming down one of the descents on probably the most technical part of the course and I saw him pulled off to the side of the road and fixing a puncture.
"I think the roads in Swansea are very different to what they get on the continent. I was running tubeless and pretty robust tyres, so maybe he took a risk with some thinner tyres, I don't know. It's a shame for him because I know how much power I was riding and he was holding me, so he must have been riding hard as well."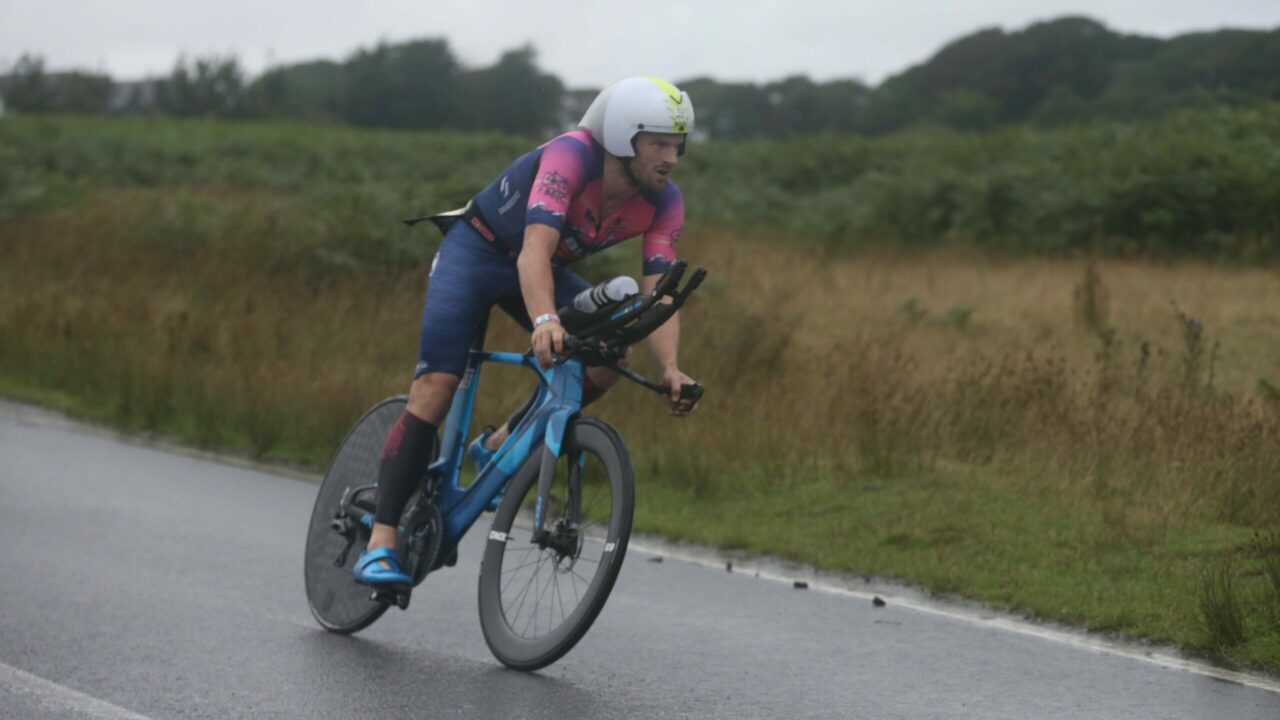 Parenthood
As well as a home race, it was also a family affair at the finish, with his wife and child there to greet him.
"It's been an incredible six weeks since having my first child. It's been pretty hard in terms of balancing training and trying to do what I need to do in terms of being a Pro athlete, but also being a good father, and I feel like I've started to get that balance right. Hopefully things are turning good.
"I'm going to back-end the year with a lot of IRONMAN racing. I still think I am better at those longer ones, so at the moment the eyes are on IRONMAN Italy and IRONMAN Florida, to try and do a double."