It's two months to the World Triathlon Championship Series in Leeds, with the 2022 edition promising to be the biggest so far. Returning to the city for the sixth time on June 11-12, it will see thousands of athletes from amateurs to elites converging on Roundhay Park.
And for the first time there will be a Mixed Relay on the Sunday, building on the incredible success of the format at the Olympics in Tokyo.
And that Olympics / Leeds link was very much in evidence in 2021's WTCS visit to Yorkshire as something very special happened when Alex Yee arguably came of age as he powered away from the pack to claim glory in the men's elite race and book his spot in Tokyo.
The rest as they say is history; a silver in the individual in Tokyo was followed by that memorable gold in the Mixed Relay.
Next generation
So it was no surprise that when we caught up with British Triathlon CEO Andy Salmon the 'legacy' word came up more than once.
He told us: "To see Alex winning last year, somebody who's probably grown up inspired by the Brownlees was pretty special – he's the next generation.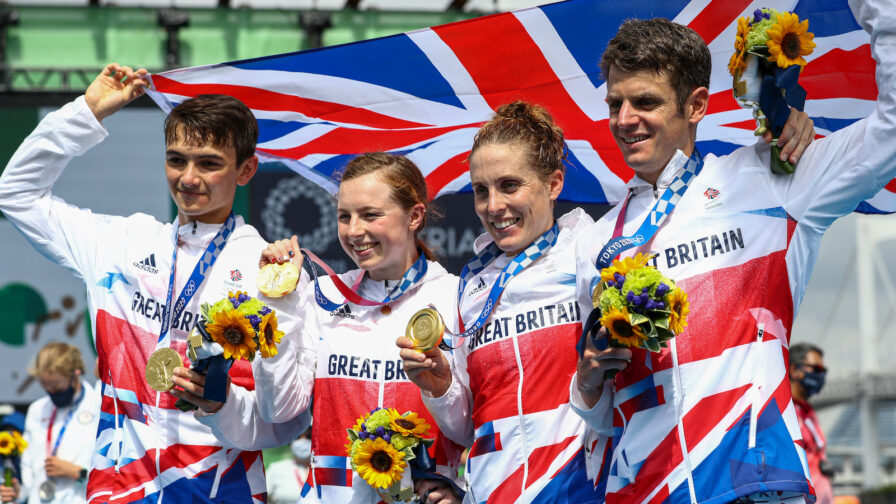 "At Tokyo and the moment when the media were interviewing the Mixed Relay team after winning gold, to hear Alex and Jess [Learmonth] and Georgia [Taylor-Brown] talking about what Jonny [Brownlee] and indeed his brother Alistair had done for the sport and how the boys have been role models for those three athletes was incredible enough.
"But then to hear Jonny pay it back and talk about Alex being the next big thing in triathlon was just a wonderful moment. There's this mutual respect and a mutual recognition of how those four athletes had developed their interest and their commitment to being gold medallists at the Olympic Games. It was quite something."
And Leeds has been pivotal to all four, with Yee spending time there at University and the other three all still based there now for training.
So the significance of the event is something Salmon is rightly proud of, explaining: "We first brought the race to Leeds in 2016. It could have been in London, and that was a really big decision that my predecessor and the board at the time took, but I think a really good decision.
"What we have here in Leeds is a City Council who are fantastic partners. They invest in the event, not just financially, but in every sense in terms of their support, their commitment, helping us to overcome maybe operational, logistical issues, that type of thing.
"We then have connections to the local community. We have a Yorkshire region of Triathlon England, who are very much involved. If you look at the reasons that we do major events, I think historically it was about giving elite athletes the opportunity to race, and it still is very much about that. Our other fantastic partners are UK Sport who invest in the events, and as we all know are focused on preparing athletes for success at Olympic and Paralympic Games, and major events is very much part of that.
Opportunity for all
"So, yeah, we absolutely want to give our athletes a home based opportunity to race, to practice their race skills, particularly relevant this year with the introduction of a Mixed Relay in the last Olympic cycle and now at Leeds."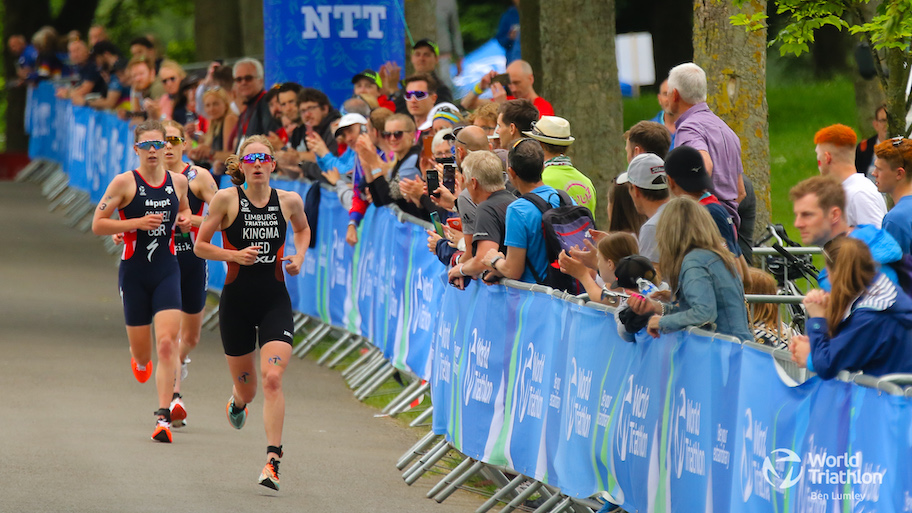 But it's the bigger picture that there's a clear passion for when Salmon talks, saying: "There's much more to the story. What it's about now as well is connecting with the local community, working with our partners in and around Leeds to see how can we introduce more people to swim, bike and run, how we can help local clubs."
That's illustrated this year by British Triathlon giving clubs the opportunity to win coaching sessions, a significant cash prize and more in its biggest-ever giveaway for its affiliated clubs.
And Salmon adds: "It's also about how can we reward existing volunteers and encourage more volunteers to come forward and help this effort to really make a difference. So there's now an absolute connection between the superstars of our sport, many of whom are based here in Leeds and will race here in June, but also with perhaps people who are currently inactive or people who are thinking about having a go – there's something for everybody that will come out of this event.
"So the word legacy is probably a slightly outdated term, but the aspiration that we and all of our partners have here with Leeds is that it will be true legacy."
Long-term commitment
The event will move to Sunderland in 2023 before returning to West Yorkshire and Salmon stressed: "We have no plans to take the event away. We've got long-standing relationships with Leeds and it's growing each year.
"Clearly, Covid set us back in 2020 but the race in 2021 involved for the first time a World Triathlon Para Series race. And I think that really touched the hearts and minds of people locally who came along to watch it, or saw it on television."
The longevity shouldn't be underestimated either. "We're really excited that our major strategy is secure for three years – this year and two subsequent years," explained Salmon. "It enables us to plan really well with our partners in Leeds and in Sunderland and indeed Swansea [for the Para Series event which starts this year just after the Commonwealth Games], so that we're not just going year to year, we're setting objectives for a three-year period.
"It creates an absolute legacy. We'll see more clubs, more volunteers, more people participating.
"Ultimately it's about major events not just being about major events. They're about all the things that shoot off in terms of getting local people excited about having a swim, bike and run.
"You don't need to have an expensive bike. You don't need to be a super fast swimmer or cyclist. It's for anybody to have a go. And that's why there are so many different races over the two days in Leeds, over different distances. And we'll see people of all ages, all shapes and sizes, just having a go. And very few of them will be worried about what position they finish in the race. Instead they'll be tackling their own personal challenges."