Henri Schoeman continued his comeback with a world title at the Arena Games Triathlon in London. The South African 2016 Olympic medal winner intended to use the indoor format at the London Aquatics Centre as a route back to race fitness, but finished the day as a beaming Esports World Champion.
Schoeman in love with format
"It's so incredible," he said of his world title. "There are no words to describe it. I just wanted to come back into racing, sharpen up the body, but with Arena Games I've fallen in love with this kind of racing."
Italian Nicolo Strada (ITA) was the winner on the night, but Schoeman's points over the Series and hard fought second place in London won him the title.
"From the get go I was really cramping in my calves and I was just trying to manage myself, manage my effort. I tried to come back in stage two, I managed to get close to Strada but it wasn't enough to overtake him and I was just racing for second.
"Nicolo Strada was so strong today. Big ups to him, he's young, he's up and coming."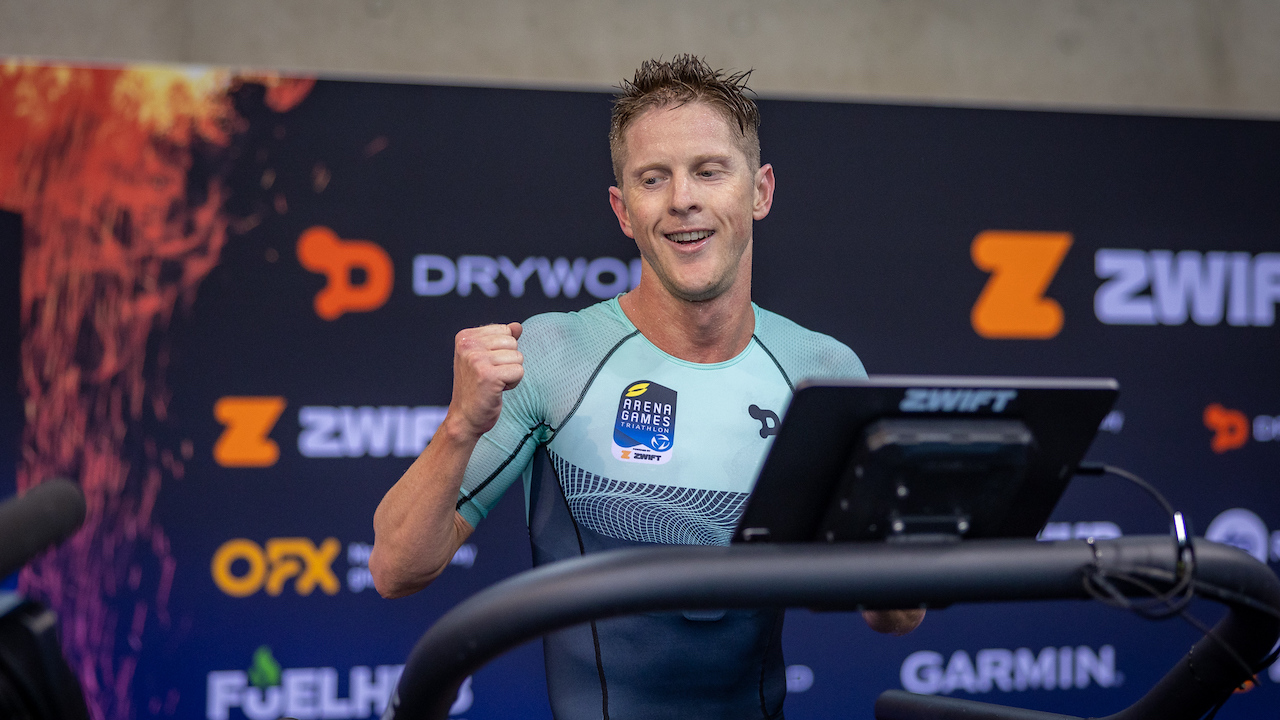 Strada on the up
The impressive 23 year-old, Strada, won the Final and finished second overall in the world championship. He said: "I was feeling super good, like never before in a race. It's easier when you feel like that."
He added: "I love the format. Especially because it's something different from the classic triathlon. It works for me."
It also works in terms of points earned from this event to help get a World Cup or WTCS start in the future. "I want to be one of the guys that battles for the top positions also in the WTCS, step by step, maybe one day."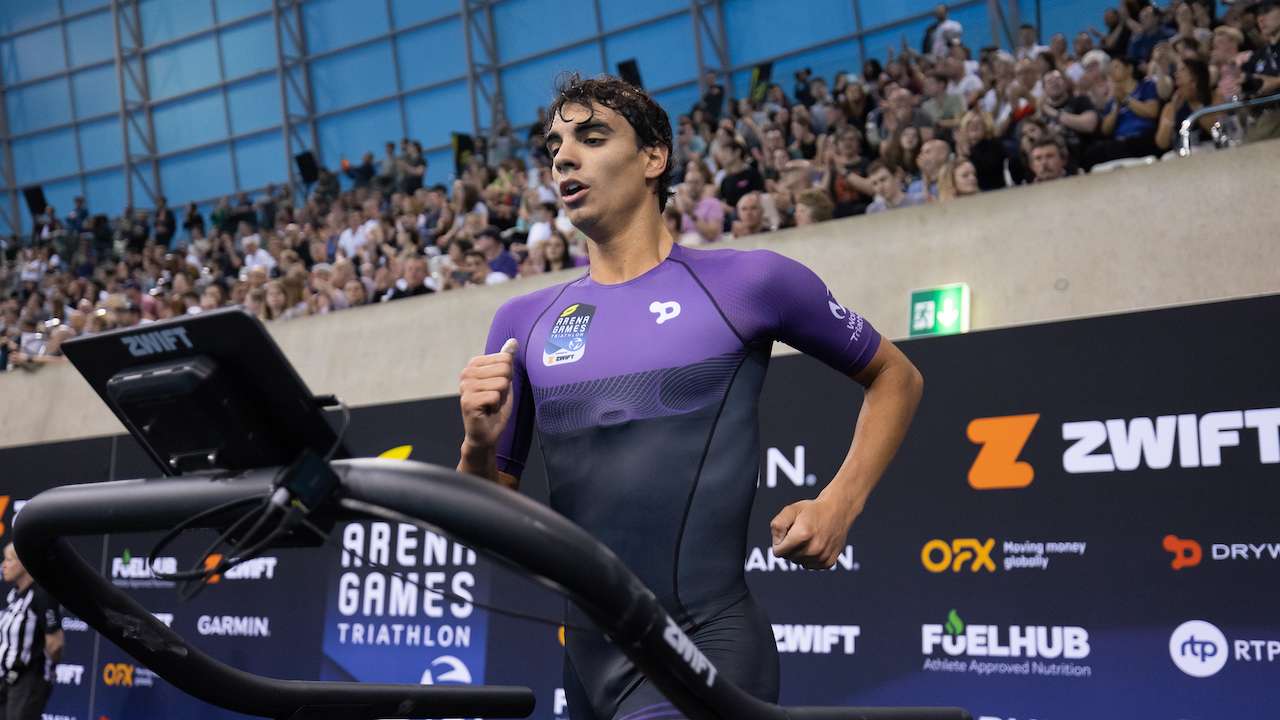 Kyle Smith made me go dizzy
Simon Westermann (SUI) was relieved to finish third overall, commenting: It was "so close in a sprint finish, and you can believe me I work on my sprint in training every day, but Kyle made me go dizzy on the treadmill and I'm so happy I could hang on to it.
"When I heard I was third overall, I was so relieved and so happy. There's no hiding. I'm so relived, it's so hard."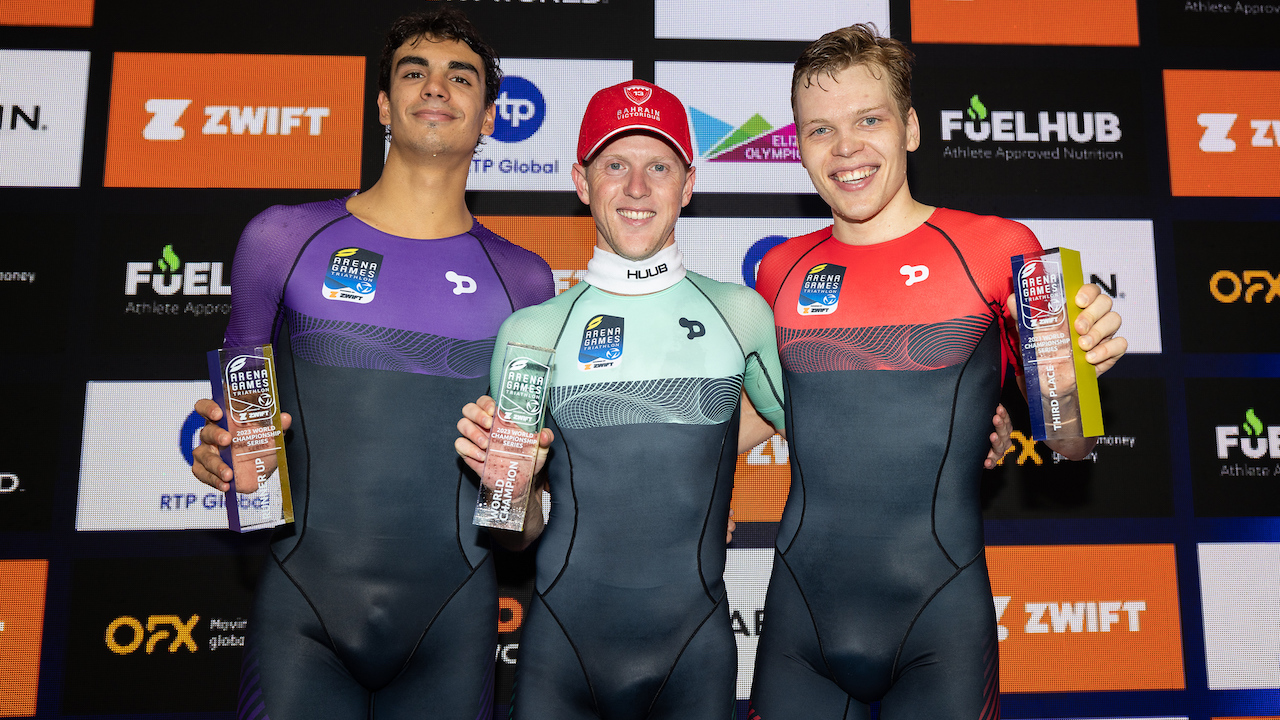 Arena Games Triathlon London 2023 Results
Final – Elite Men: Sunday April 8, 2023
1. Nicolo Strada (ITA) – 33:41
2. Henri Schoeman (RSA) – 34:04
3. Kyle Smith (NZL) – 34:11
4. Simon Westermann (SUI) – 34:12
5. Gustav Iden (NOR) – 34:14
6. Johannes Vogel (GER) – 34:16
7. Maxime Hueber-Moosbrugger (FRA) – 34:22
8. Fabian Meeusen (SUI) – 34:24.
9. Jeremy Briand (CAN) – 34:31
10. Chase McQueen (USA) – 36:12
Esports World Championship Overall Standings
1. Henri Schoeman (RSA) – 713 points
2. Nicolo Strada (ITA) – 698 points
3. Simon Westermann (SUI) – 610 points