South African Henri Schoeman, the 2018 Commonwealth Games Champion on the Gold Coast, has suffered the lowest lows to go with the highest highs of the sport in recent seasons.
One of the very best triathletes in the world at his peak, Schoeman is back racing after a considerable amount of time on the sidelines, where injuries kept him away from racing and periods of depression and lack of motivation left his love for the sport dwindling.
This weekend, he will seek to return to the top of a podium for the first time in well over 18 months in Canada, as he competes at the Arena Games Triathlon Montreal. We spoke to Schoeman ahead of the race, where he shared just how hard the last few years have been and why he is still chasing his triathlon dreams.
Love for the sport started dwindling
Five years ago, Schoeman was tipped as one of the big favourites, alongside the likes of Vincent Luis and Mario Mola, to win gold at the 2020 Olympic Games in Tokyo. Three years later, however, Schoeman was unable to finish the race.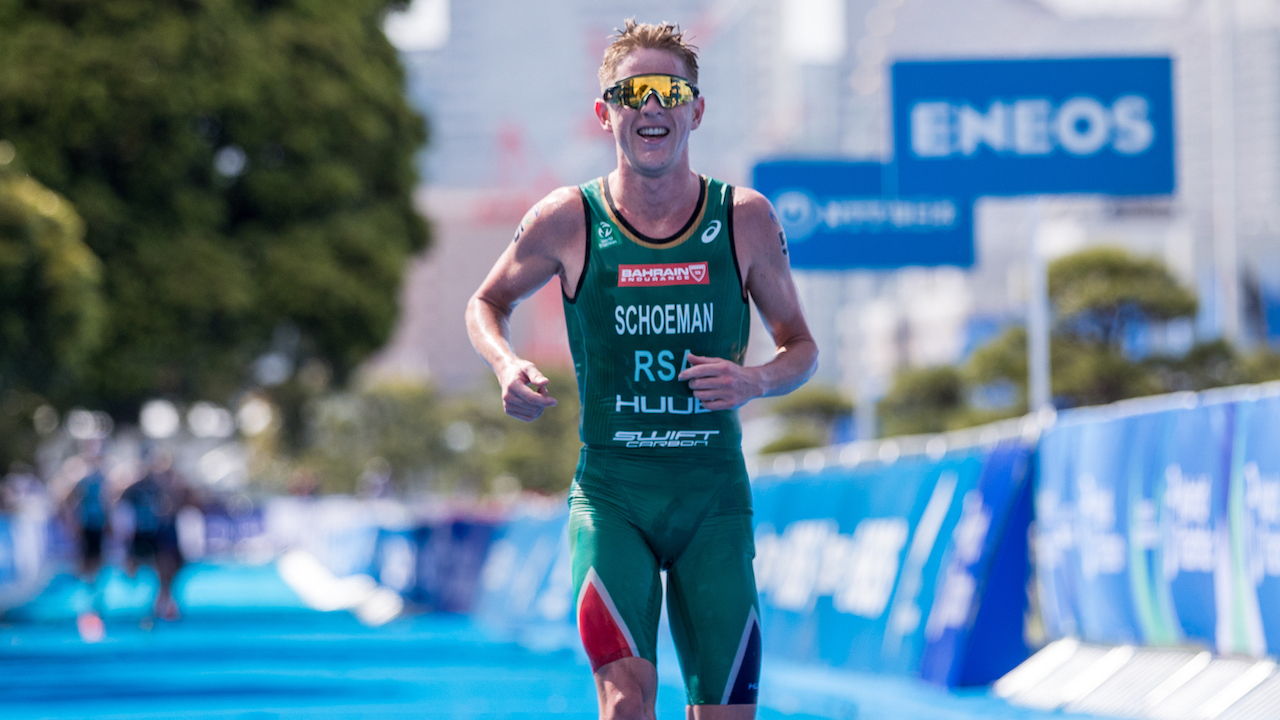 Following the Commonwealth Games and a string of top-10 performances on the WTCS circuit in 2018 and 2019, including second at Yokohama in 2019, things began to take a turn for the worse, as the South African struggled with health problems which made consistency hard to come by.
He told us: "The last three years have been extremely difficult. Just before Covid hit, I was extremely sick and hospitalised with something that was attacking my liver. I couldn't train for nearly two months.
"Since then, which was September 2019, it was just uphill with Covid hitting, struggling and failing to travel to races and then getting injured June 2021 through to 2022 meant it was the most difficult years of my life."
In the face of so much adversity, many great athletes would throw in the towel. Somehow, Schoeman has persevered, sharing that throughout the tough times, he has drawn on family and his past experiences to get him back on the start line.
"I'm very fortunate to be an Olympic medallist [Rio in 2016] and a Commonwealth Games champion, as that gives me the confidence that I've been the best and I know what it takes to get back there.
"Last year was especially tough as I fell into a bad depression, lacking any motivation, my love for the sport started dwindling. What really got me through was my immediate family, getting me through every day, helping me fight back.
"The biggest light in the tunnel was welcoming my firstborn daughter last year. She has been the silver-lining and kept me fighting to get back to doing what I love in order to make her proud when she watches me race. I still have so much to prove and I'm keen to do it."
At the end of 2022, Schoeman finished his first WTCS race in 18 months, as he crossed the line in 11th at the Grand Final in Abu Dhabi. This result, which came as a slight "surprise", was "extremely encouraging and it excited and motivated me a lot to push harder in training", and might just be the catalyst that sees Schoeman get back to where he belongs.
Journey back to the top set to be far from linear
Whilst he may have been absent from start lines for the best part of two years, you would be forgiven for expecting that as an Olympic bronze medallist and Commonwealth Games champion Schoeman would have all the support necessary to start up right where he left off.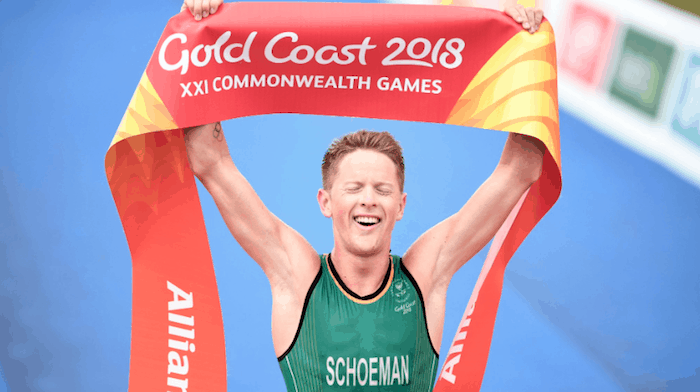 Unfortunately, that has not been the case at all for the South African, as he shared that a complete lack of support from his national federation and stonewalling from World Triathlon is making it increasingly difficult for the 2016 Grand Final winner to return to the upper echelons of racing.
"My plan for the year is to still continue racing the Olympic distance events, but I have a lot of work to do to qualify for the Olympics as I've missed an entire year of the cycle.
"It's obviously not easy having absolutely no funding from my federation and I lost a lot of points on my ranking, so I'm really struggling to get into races and World Triathlon are ignoring my requests for invitations so it's extremely difficult to get onto start lists.
"I'm currently on the waitlist for Abu Dhabi. I'm going there anyway to hopefully be there if someone is unable to start, I will be the backup. That's how difficult it is. So qualifying for the Olympics will be extremely tough because of the lack of assistance."
"I wanted to start off racing as quick as I could"
On why exactly he chose to start the year in Montreal, Schoeman shared that having a race so early on in the season was a big incentive for him and will be the perfect opportunity to sharpen his race readiness.
"Because I missed out on so much racing the past two years, I wanted to start off racing as quick as I could and I think the Arena Games is something that will definitely sharpen up my form and give me the race fitness I need going into the World Series.
"I'm pretty happy with my form going into the event. I'm feeling pretty good about my running, with the different formats of cycling and running it will definitely be interesting. I'm confident I'll be up there with the guys in the mix, but I can't say exactly how I will do as I'm new to the format.
"I'm going to focus on the small things like transitioning into running and cycling shoes and getting familiar with changing orders of disciplines, so when it comes to the World Series I will hopefully be fine tuned."
For more on how to follow Schoeman's race, or additional information on his competitors this weekend, click here.